Macbook Pro flashing folder sign repair
One of our repair cases included this Macbook Pro with flashing folder sign on the screen and nothing else.
This unfortunate customer had all of his data on the drive an when system refused to load, he got terribly worried and call us.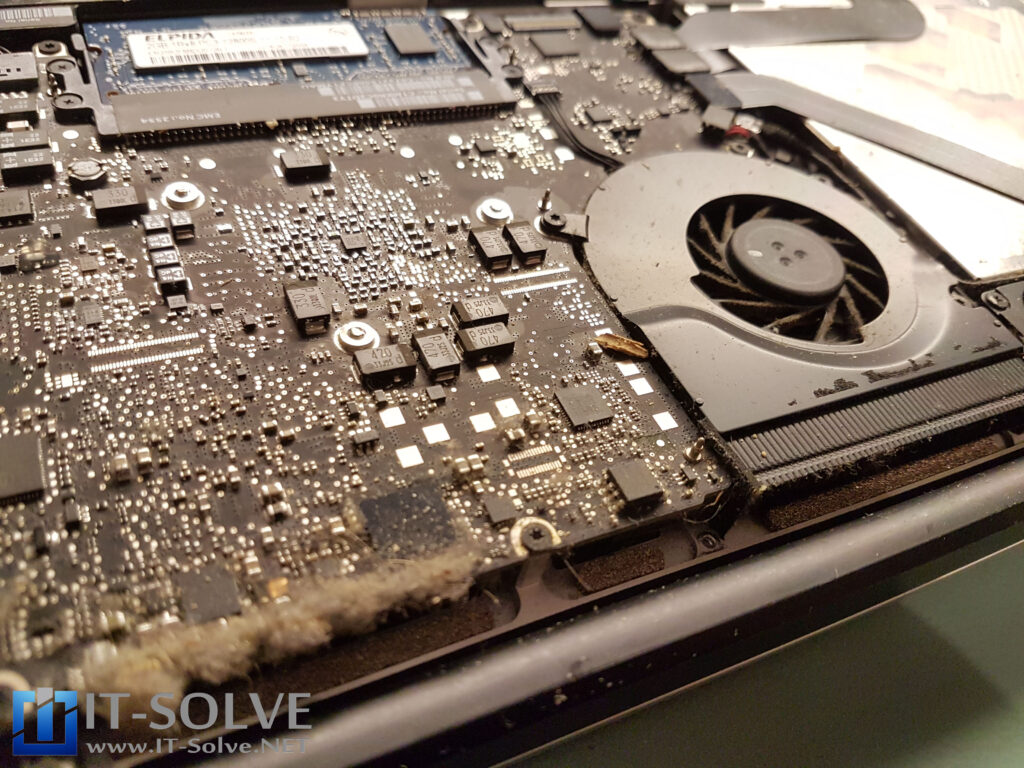 First what we've noticed was the amount of dust collected inside of the machine, completely blocking the airflow in and out of the system. Since this Macbook never been serviced due its life span, dust just keep piling inside.
We have diagnosed the issue being with the thin ribbon cable, connecting the hard drive as faulty. As a result the operating system was not loading correctly. Hence the flashing folder sign on the Macbook screen was present.
Lastly we replaced the cable and system loaded up successfully and we managed to see customer's data and applications.
Please note: 

This is a showcase of our services, not a tutorial in any sense. 
We wouldn't recommend following any of the steps of the video to repair your laptop by yourself! 
These are sensitive electronics and can get damaged unavoidably!
Do you need Macbook Repair service in Adelaide?
If you have Macbook or Computer causing troubles and need computer repair service in Essex or South Australia, give us a call and we will advise for the best scenario to get your computer repaired.
We at IT-Solve, specialise in computer and electronics repairs and will do our best to repair your Macbook quickly without involving high cost or long queue in repair shops.
Call us now on +61469317177 or drop us an enquiry through our contact form or support@itsolvec.wwwsg1-ss7.a2hosted.com – Our engineers will respond quickly to your enquiry.