We have got an Acer Predator Not Turning On Repair this week. The laptop suddenly decided not to turn on, with no prior liquid damage or physical drop.
Although this is a recent model, we could see the amount of dust collected on the fans. However, this was not the reason for this Acer Predator Not Turning ON Repair we have received, of course. We have measured the main voltages in the system, and all were present. The motherboard was not getting the initial signal to turn on the system.
Acer Predator Not turning ON Repair Process
This Acer Predator Not Turning On Repair was a bit different than the ones we usually have. The keyboard controller did not recognise any power button presses on the keyboard, although the matrix was passing the signals.
This could not been a keyboard failure, as keyboard power button was sending the signals back to the controller.
When we checked the keyboard connector area, we have noticed that Acer has used a keyboard cable extension to allow the shift left of the keyboard ribbon cable with 20mm. We have seen this design before, which is very risky as it introduces multiple failure points. Keyboard controller chips are sensitive to loose contact or bad connections.
After measuring the signals going in and out of the keyboard controller, we could confirm that something was not okay in this Acer Predator case.
In particular with one of the 5V pull up voltage supplies. Each signal line in this keyboard relies on a pull-up or pull-down resistor to switch its state when the key is pressed. However, one of the lines did not have the required voltage to switch its state. In particular, this line controlled a couple of keys which also included the power button key.
This particular keyboard and most of the keyboards these days incorporate the power button within the keyboard. When a line servicing these keys is not functioning, the power key won't function as well. Causing the keyboard controller to do not recognise the power-on signal won't wake or start the system.
Acer Predator Not Turning ON Repair we offer here in Adelaide includes a couple of simple steps:
Get a Quote for the repair before any work is done, even over the phone.
Free pick up from the client's location in Adelaide. Or alternatively, drop in for a quick check while you wait.
Confirming final cost and "Go" from the client.
Repairing and ensuring everything works as expected.
Returning repaired system back to the client. Or the client can pick it up from our workshop.
We have a sophisticated equipment workshop with high accuracy microscope, ultrasonic cleaning bath, reflow machine and tools for micro soldering to achieve high-quality logic boards repairs. With hundreds of components in stock, we quickly located and replaced the faulty resistors and capacitors in the area.
We start measuring the pull-up resistors controlling the keyboard controller and quickly identified this one which apparently got either shorted or internally damaged because it was not passing the pull-up voltage required to turn on the system.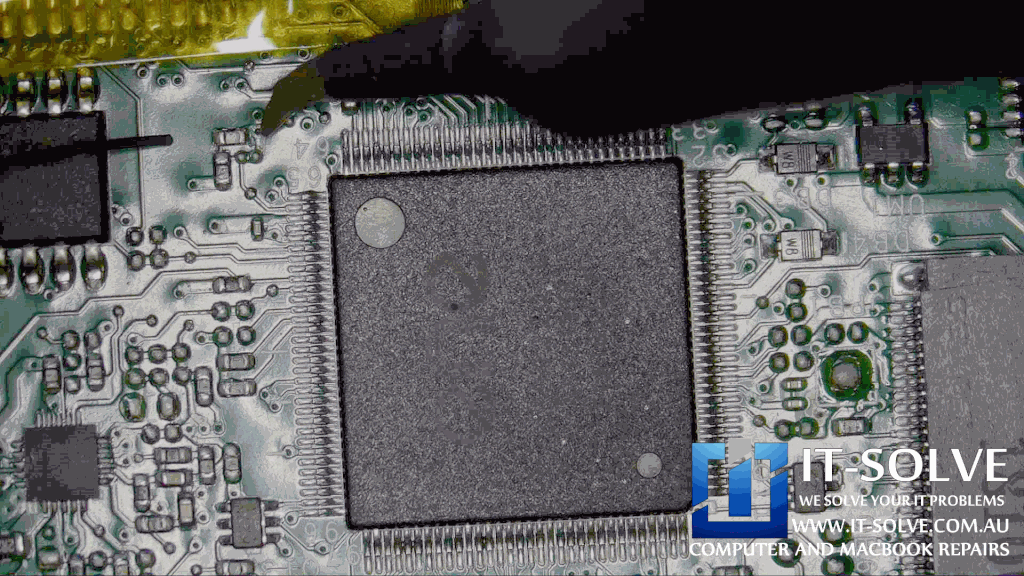 Luckily we still can get our hands on schematics for most of these models. Also, we can source small electronics components to replace failed ones.
After we have replaced the resistor, we could measure the pull-up signal being stable and available for the keyboard to pass back to the controller.
The animation shows how we replaced the faulty resistor with a new, fully functioning one.
Successful Acer Predator Not turning ON Repair
With that done, we have removed the attachment used to shift the keyboard cable and connected it directly into the motherboard connector. We also secured the area to ensure that it won't get any loose and cause shorts in future.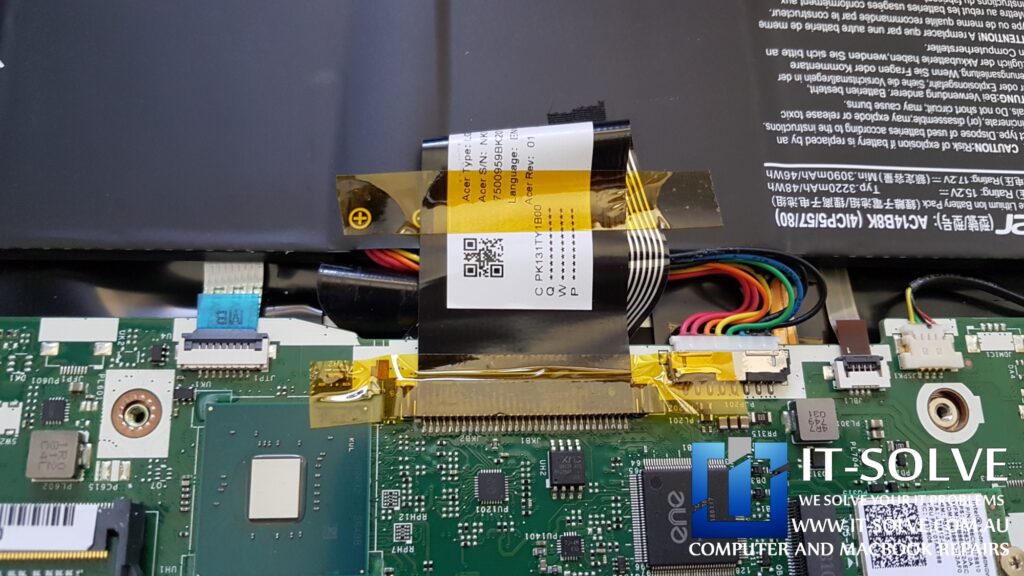 It is hard to assimilate how even high class laptops (This Acer Predator worth approx 3000$) suffer from a simple engineering mistakes. Or planned obsolescence in design, to ensure it won't last long?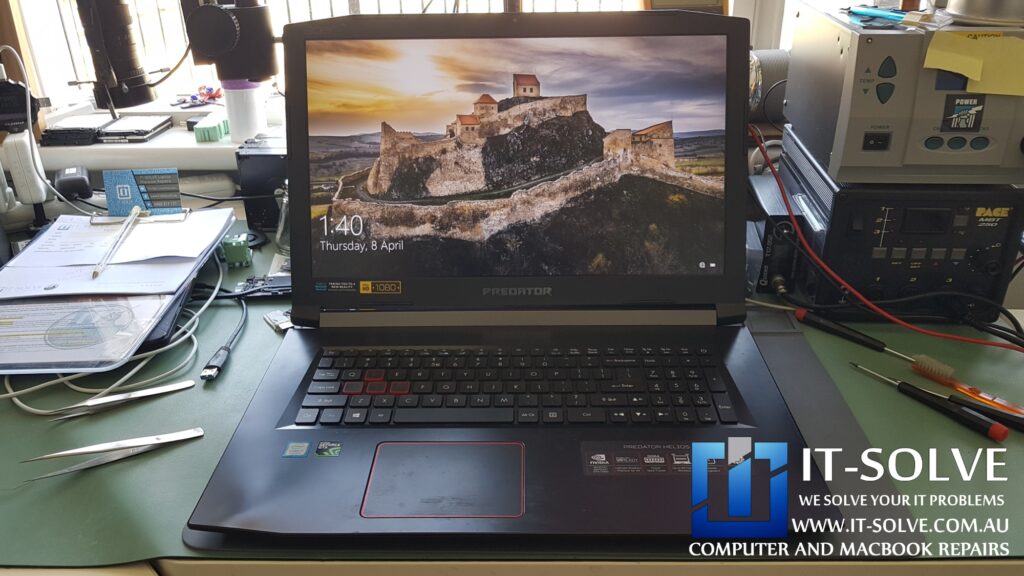 If you have a Laptop or Computer causing troubles and need a Computer Repair Service in Adelaide, give us a call and we will advise for the best scenario to get your Computer Repaired.
We at IT-Solve, specialize in computer and electronics repairs. We will do our best to repair your Computer quickly without involving high costs and long waiting times in repair shops.
Call us now on 0469317177 or drop us an inquiry via
WhatsApp or
Messenger – Our engineers will respond quickly to your inquiry.