Water spilled Mac is often seen coming to our workshop. But rarely we get customers responding so instant to the water spillage and rushing to get it repaired quickly.
This customer was very aware of the seriousness when water gets spilled over a Mac keyboard. And rushed as quickly as possible to us rather than letting it dry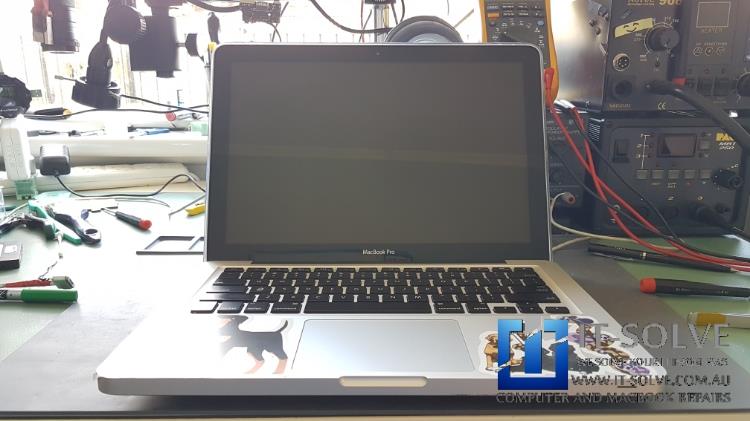 It was great for the health of this Mac. Because we could stop the oxidation before it even began.
It also allowed us to keep the repair cost very low. As we did not have to repair electronics on the board, unlike our other repair cases.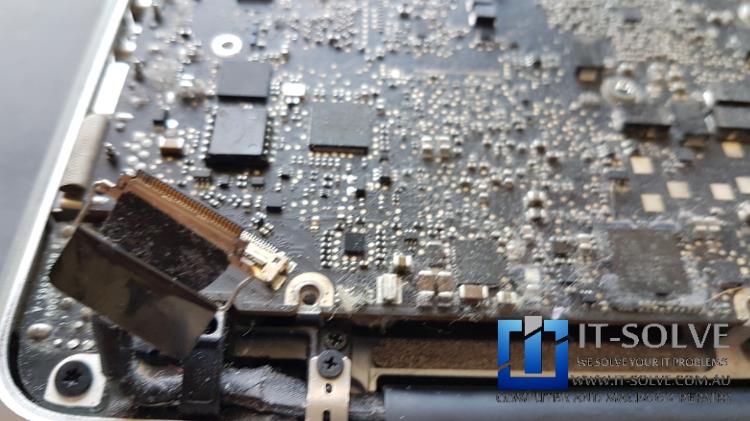 If we closely look at the screen connector, we can see little dark discoloration there. This is where all begins when Mac computers come with no backlight on the screen. The oxidation grows and shorts pins causing backlight chips to burn or even damage the screen connector.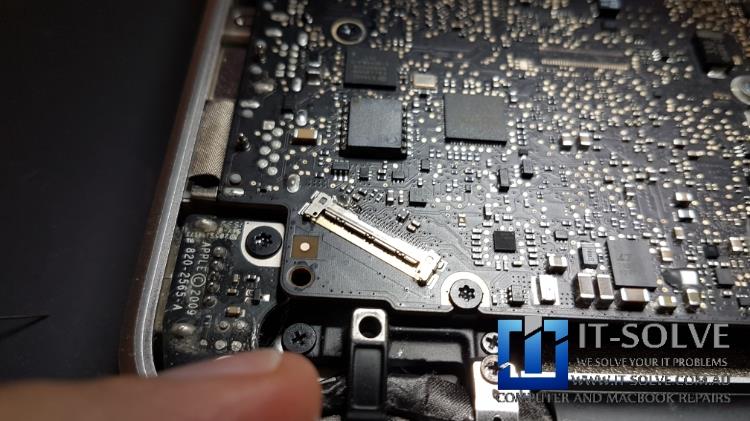 If we look at the screen connector on the logic board of this Mac, we can spot dark areas on the top corner. That's were water leaked on this Mac and needs a repair.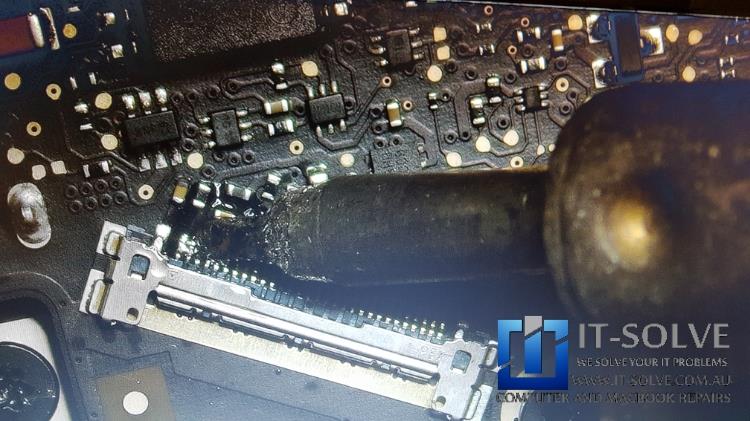 We cleaned the connectors by resoldering the pins. This is a better and more reliable way than just cleaning them with brush and isopropyl as most repair shops do. These pins became thinner after oxidation and corrosion stayed there for a couple of hours.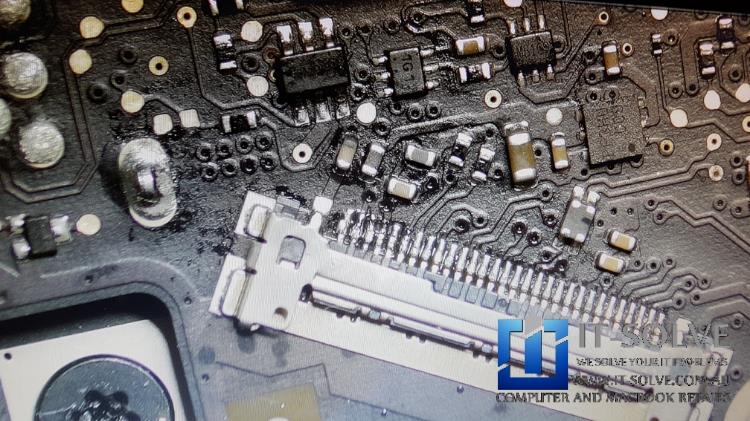 After fixing water spilled screen connector this Mac is almost ready.
We have sophisticated equipment in our workshop with high accuracy microscope, ultrasonic cleaning bath, reflow machine and tools for micro soldering to achieve high-quality logic board repairs. With hundreds of components in stock, we can quickly locate and replace faulty chips, resistors, and capacitors in Macbooks.
As the last step, we run it through ultrasonic clean, to ensure we didn't miss any spots on those small components.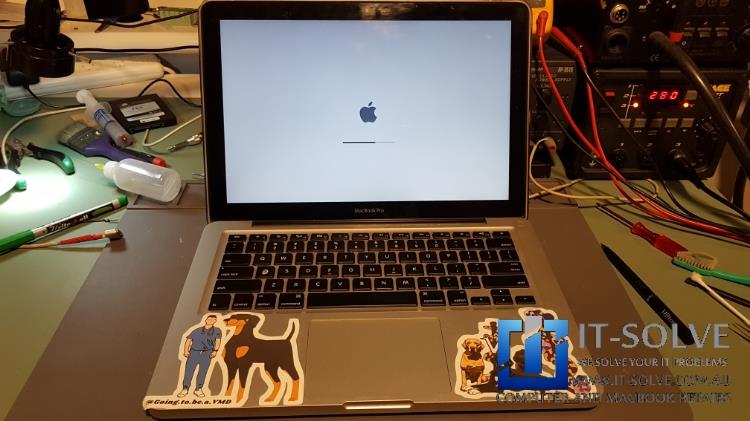 Finally, assembled the water spilled Mac is repaired and ready to be returned to its owner here in Adelaide
If your Macbook or iMac is causing trouble and need a Macbook Repair Service in Adelaide, give us a call, and we will advise for the best scenario to get your device repaired.
We at IT-Solve, specialise in computer and electronics repairs. And we will do our best to quickly repair your computer without involving high costs and long waiting times in repair shops.
Call us now on 0469317177 or drop us an inquiry via

WhatsApp or
Messenger – Our engineers will respond quickly to your question.