Another laptop we have received was this Dell XPS 15 laptop turns on with no picture. We knew straight forward this was a bios issue, as customer mentioned that there were updates ongoing before it rebooted with a black screen.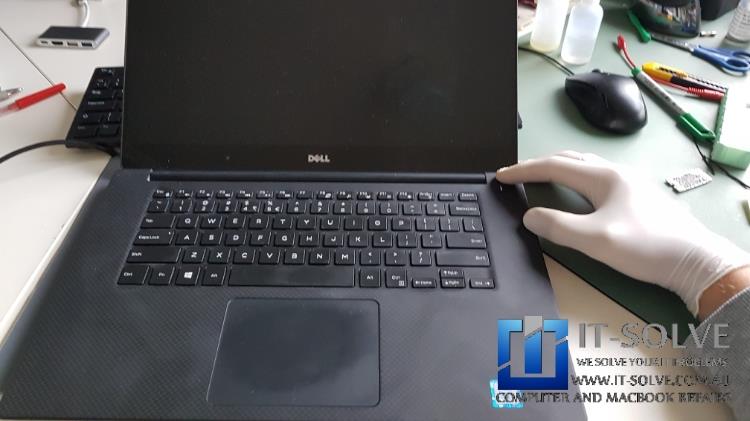 It is always useful to know the history of the issue and what happened before the computer stop functioning. This allows as to do a quick and accurate diagnostic.
Repair Process
We have opened the laptop and diagnosed it. Apart than dust collected on the fans there was no visible damage on the motherboard.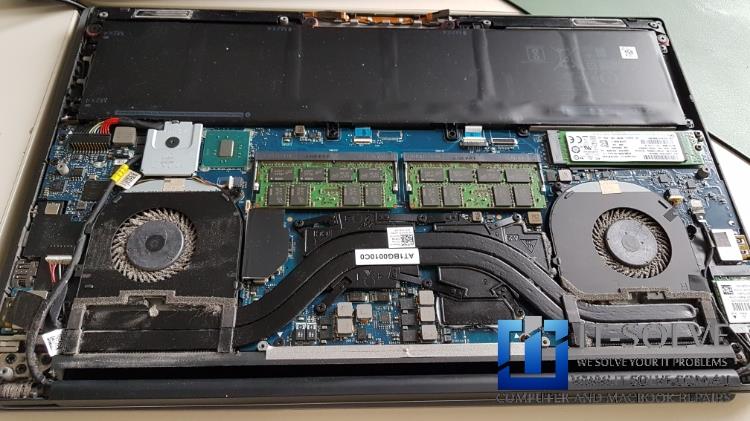 Although the laptop was on, it was not spinning the fans or showing any signs of life apart than the light on the power button.
Laptop turns on with no picture repairs we offer here in Adelaide includes a couple of simple steps:
Get a Quote for the repair before any work is done, even over the phone.
Free pick up from the client's location in Adelaide. Or alternatively, drop in for a quick check while you wait.
Confirming final cost and "Go" from the client.
Repairing and ensuring everything works as expected.
Returning repaired system back to the client. Or the client can pick it up from our workshop.
We desoldered the BIOS chip and placed it on our programmer. This was we were able to reprogram the corrupted BIOS on this Dell XPS 15 laptop and solder it back to the motherboard.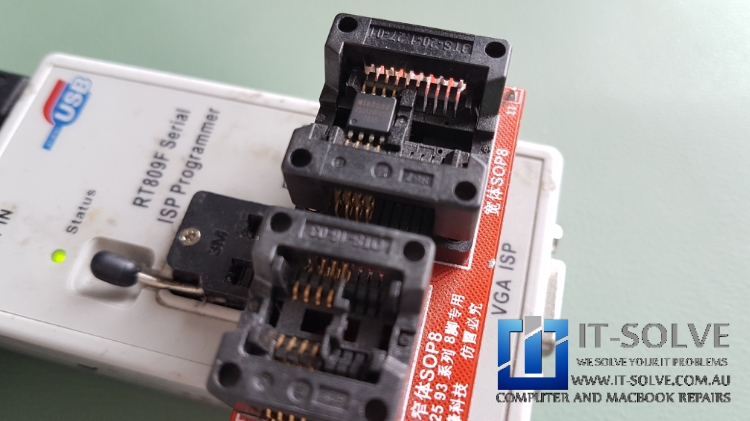 Unlike BIOS updates, corrupted BIOS in most of the cases cannot be repaired without completely erasing the BIOS and reprogram it via a BIOS programmer
Reprogrammed BIOS chip was soldered back to the motherboard and we could see that fan start spinning as expected.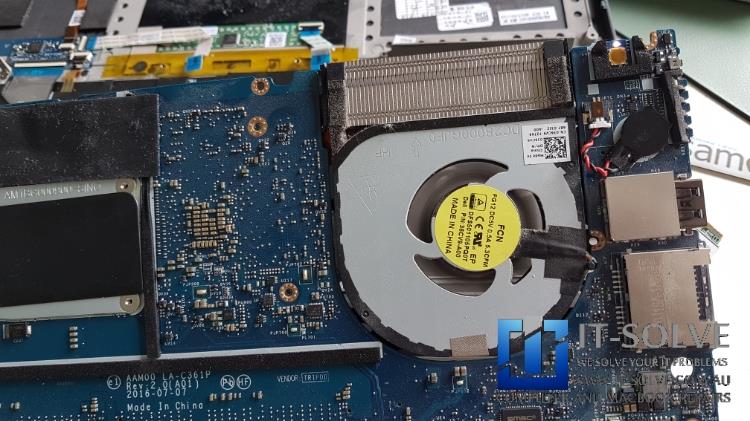 The Result
We assembled the laptop and run overnight tests on it. It passed all with flying colours and was ready to be returned back to its owner.
Head over our BIOS category to read more BIOS related repair cases we have published.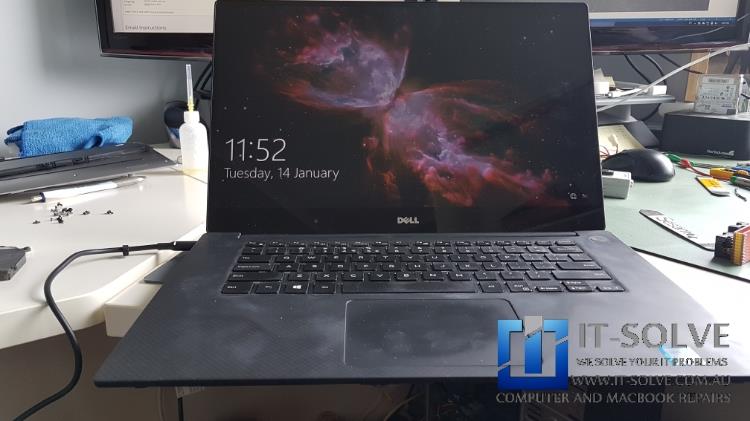 Do you need Dell XPS 15 turns on with no picture repair service in Adelaide?
If you have a Dell laptop or Dell computer causing troubles and need a laptop repair service in Adelaide, give us a call and we will advise for the best scenario to get your laptop repaired.
We at IT-Solve, specialize in computer and electronics repairs. And we will do our best to repair your Computer quickly without involving high costs and long waiting times in repair shops.
Call us now on 0469317177 or drop us an inquiry through our contact form or support @ it-solve.com.au – Our engineers will respond quickly to your inquiry.