A pretty straightforward screen replacement case we had recently was this HP Elitebook Flickering Screen Repair. We knew straight forward that it was either a damaged screen or a damaged screen cable.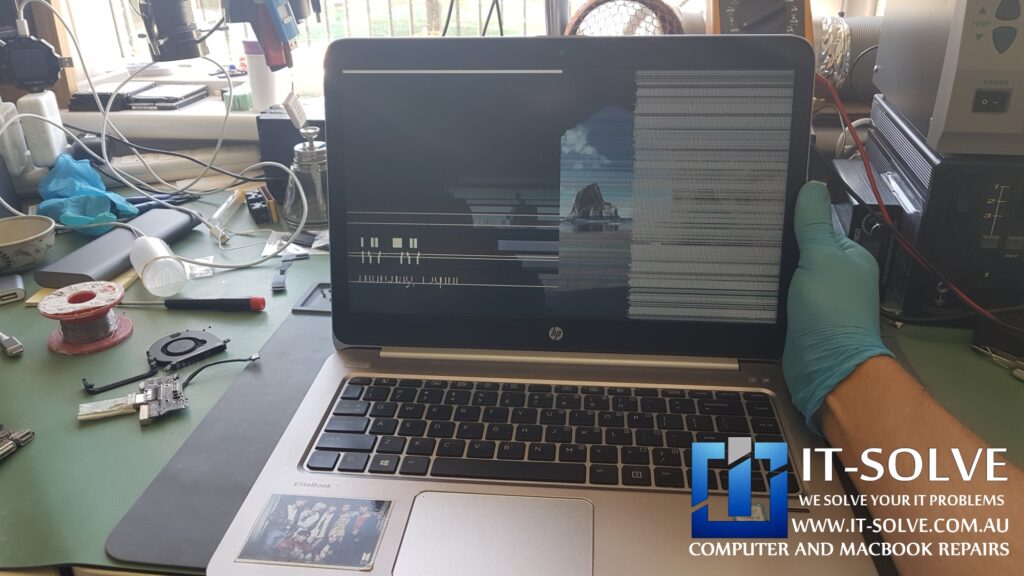 The screen was flickering as soon as we try to close or move the screen, which was a clear indication of the fault, especially with the thin laptops, which fail much quicker than previous ticker models.
HP Elitebook Flickering Screen Repair Process
Without wasting much time, we quoted the customer over the phone and booked her for a repair.
Thankfully this was not a touch screen HP Elitebook Flickering Screen. Hence the repair cost was reasonable to have it repaired.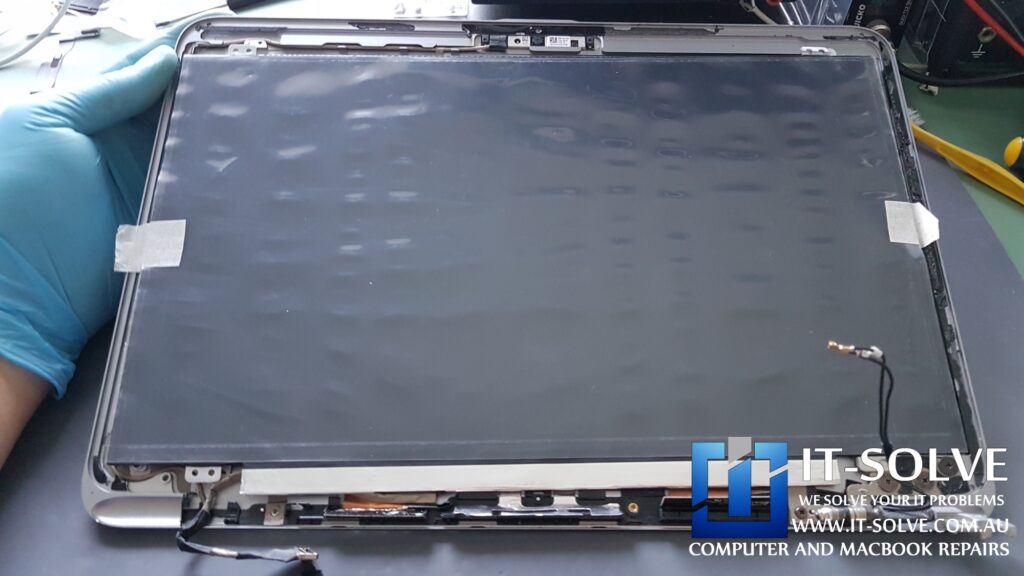 Fitting a new screen was a breeze, as these models use generic screens even our supplier in Adelaide had the HP Screen in stock.
Successful HP Elitebook Flickering Screen Repair
Having local stock was great for the customer too, as we had this HP Elitebook Flickering Screen Repair case done within the same day.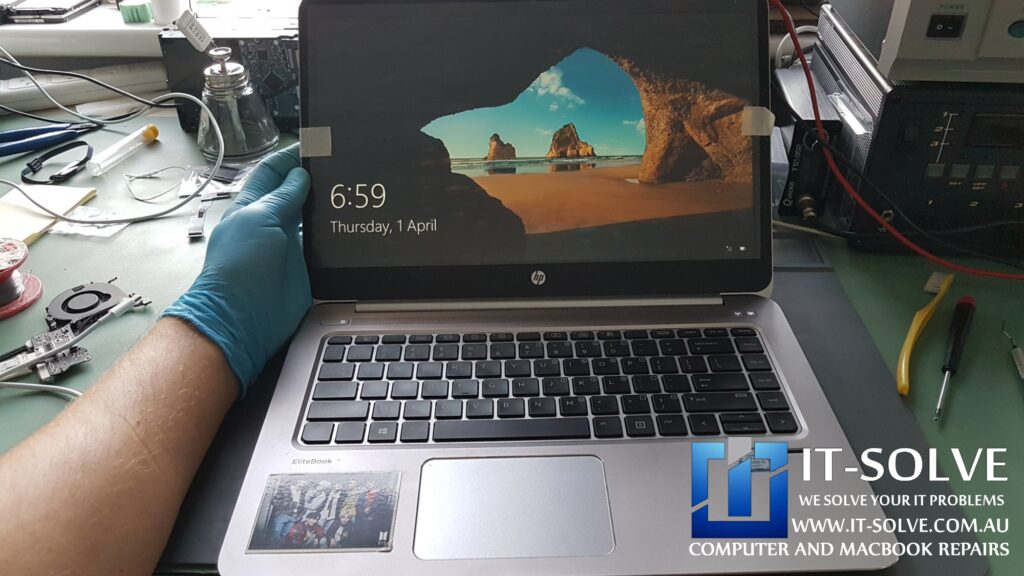 If you have a Laptop or Computer causing troubles and need a Computer Repair Service in Adelaide, give us a call and we will advise for the best scenario to get your Computer Repaired.
We at IT-Solve, specialize in computer and electronics repairs. We will do our best to repair your Computer quickly without involving high costs and long waiting times in repair shops.
Call us now on 0469317177 or drop us an inquiry via
WhatsApp or
Messenger – Our engineers will respond quickly to your inquiry.