Very rarely laptop turning on with no picture would be anything different than screen or graphic related problem. Especially if there is no liquid history or any other damage to the laptop..
And seems like neither of these happened and now this Lenovo Laptop turns on with no picture. Repair would require to take it apart and investigate deeper.
This seemed a lot like a corrupted bios. It was turning on, with no picture, no response from the capslock key.
Usually we would get a blinking capslock light with DELL laptops but this one kept quiet.
Repair Process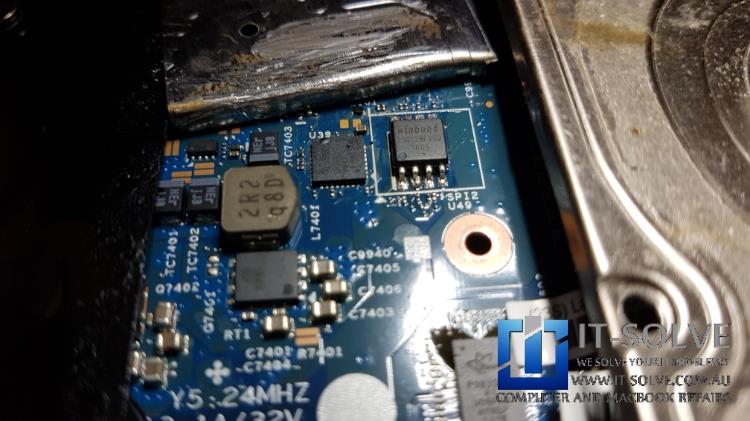 We took it apart and located where the bios chip is soldered to the motherboard. We had to unsolder it and place it to our little programmer.
Although there are procedures to load a bios file to a flash drive and start the laptop with a connected flash drive. At the initial sequence when the laptop starts up it looks for a file in there and reflashes the bios if exists
This little programmer can flash the bios pretty quick. We located bios file and reprogrammed it back to the chip.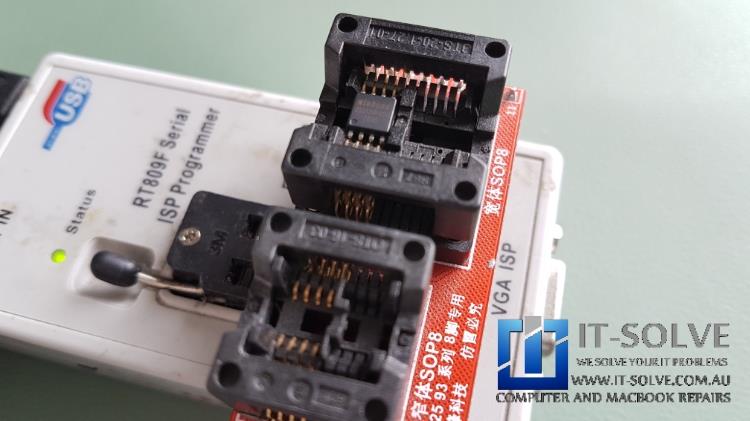 Lenovo Laptop Repair we offer here in Adelaide includes a couple of simple steps:
Get a Quote for the repair before any work is done, even over the phone.
Free pick up from the client's location in Adelaide. Or alternatively, drop in for a quick check while you wait.
Confirming final cost and "Go" from the client.
Repairing and ensuring everything works as expected.
Returning repaired system back to the client. Or the client can pick it up from our workshop.
We have sophisticated equipment in our workshop with high accuracy microscope, ultrasonic cleaning bath, reflow machine and tools for micro soldering to achieve high-quality logic board repairs. With hundreds of components in stock, we can quickly locate and replace faulty chips, resistors, and capacitors in Laptops.
The Result
When assembled back, we had it turning on and responding as we would have expected.
This was a short post and update how did we tackle this Lenovo laptop turns on with no picture repair. Would you like to read more about our BIOS laptop repairs? Check out some of our published repair cases.
Do you need a Lenovo Laptop Repair service in Adelaide?
If you have a computer causing troubles and need a laptop repair service in Adelaide, give us a call and we will advise for the best scenario to get your laptop repaired.
We at IT-Solve, specialize in computer and electronics repairs. And we will do our best to repair your Computer quickly without involving high costs and long waiting times in repair shops.
Call us now on 0469317177 or drop us an inquiry through our contact form or support @ it-solve.com.au – Our engineers will respond quickly to your inquiry.