Macbook Airs Manufactured between 2013 and 2017 was one of the most resilient Macbooks even today. Small knocks or drops on the screen's corner would not break them as easily as Macbook's with Retina screens.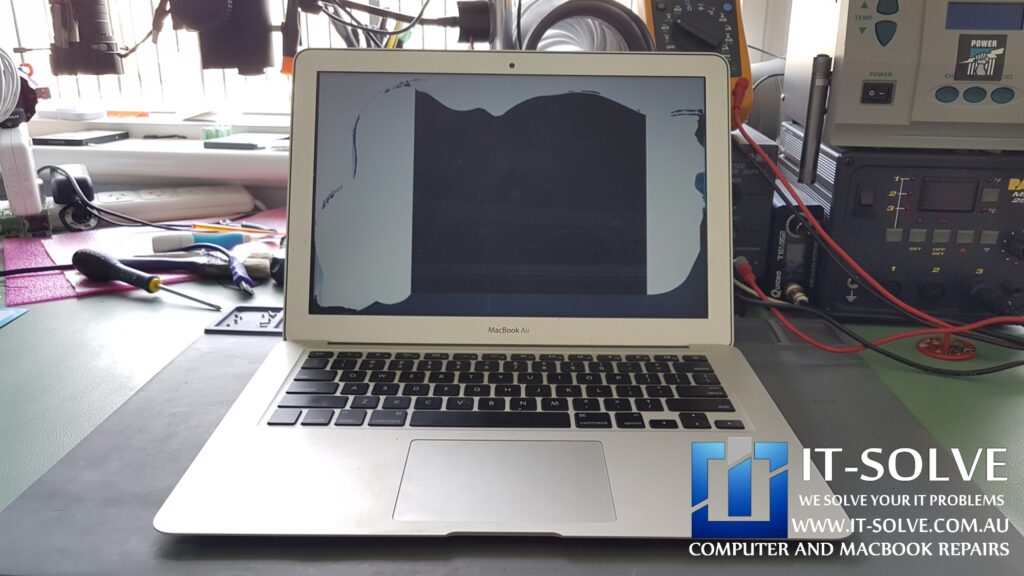 You can see the sheer amount of Macbook Retina screens we replace regularly. It is unbelievable how easy those screens are to crack. With the addition of twice the cost of these screens, no wonder so many customers stick around with these glorious Macbook Airs.
Macbook Air A1466 Screen Replacement Process
We popped out the bonnet and peeked inside, and unsurprisingly we found out that everything is excellent inside. These machines are built to work on hard conditions. Even a school and a teenager cannot break them easily.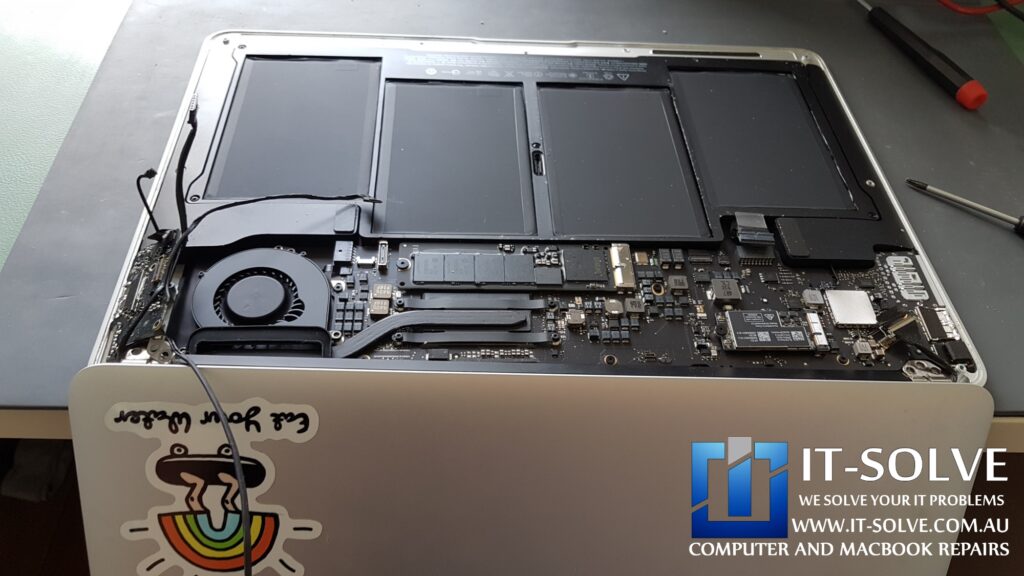 Thankfully these screens are widely available, unlike 13/15″ Macbook Pro 2013-2015 models. Screens are no longer in production, causing accidents like this to push the Macbook straight to the landfill.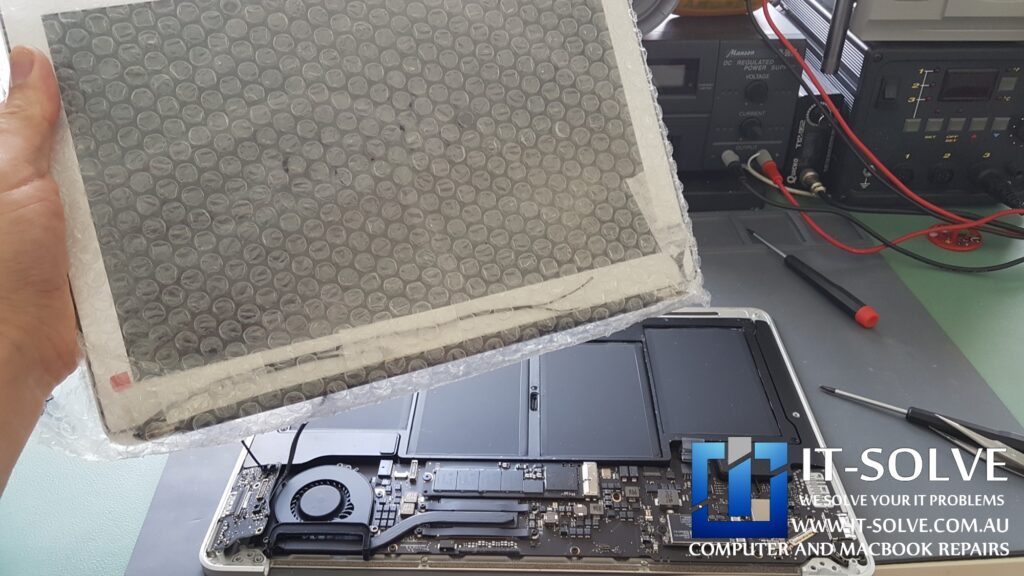 The new screen is ready to be fitted straight away. Due to the modular design of all components, everything is easy to be repaired and replaced. Thus labour cost is low, driving down the complete cost of repair of these Macbooks.
Macbook Repair we offer here in Adelaide includes a couple of simple steps:
Get a Quote for the repair before any work is done, even over the phone.
Free pick up from the client's location in Adelaide. Or alternatively, drop in for a quick check while you wait.
Confirming final cost and "Go" from the client.
Repairing and ensuring everything works as expected.
Returning repaired system back to the client. Or the client can pick it up from our workshop.
We have sophisticated equipment in our workshop with a high accuracy microscope, ultrasonic cleaning bath, reflow machine, and micro-soldering tools to achieve high-quality logic board repairs. With hundreds of components in stock, we can quickly locate and replace faulty chips, resistors, and capacitors in Macbooks.
New screen fitted like a glove on a hand, an amazing piece.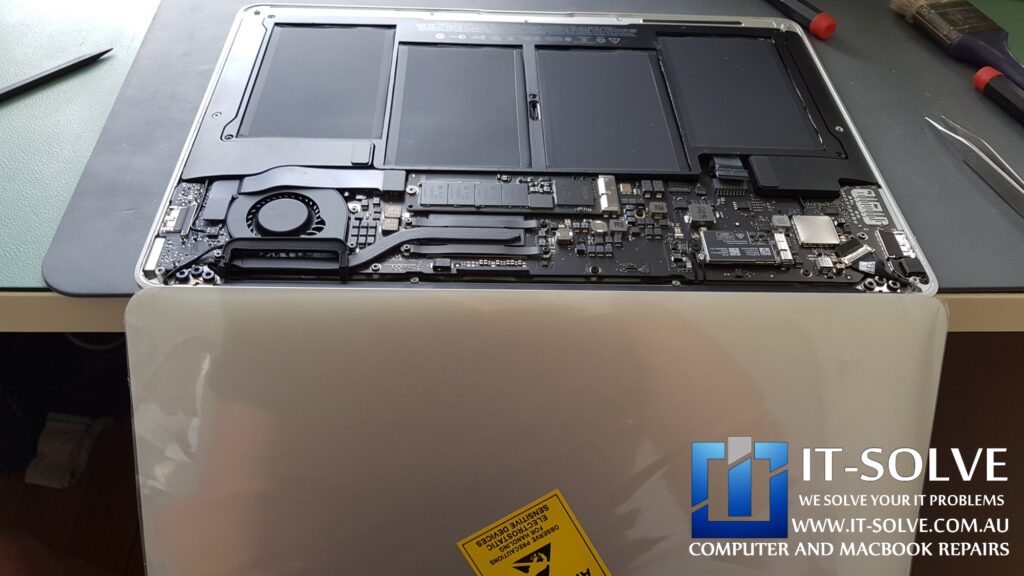 The Result
With a fitted new screen, Macbook is ready to be collected by the customer. We even left the protective cover on, to give that first day like the feeling of unwrapping the MacBook :)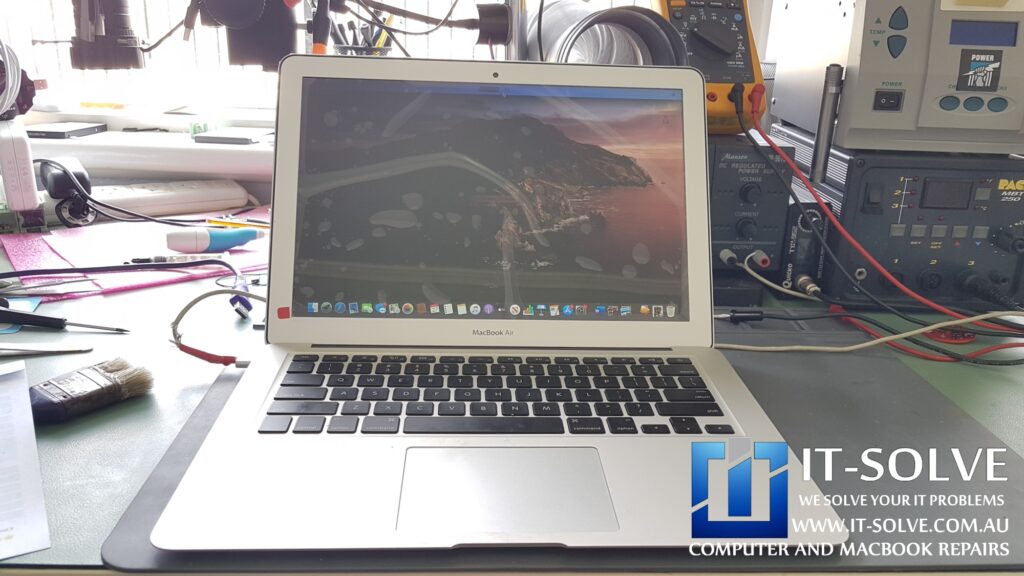 Would you like to read more about our Macbook Screen Repairs? Check out some of our published repair cases.
If your Macbook or iMac is causing trouble and need a Macbook Repair Service in Adelaide, give us a call, and we will advise for the best scenario to get your device repaired.
We at IT-Solve, specialise in computer and electronics repairs. And we will do our best to quickly repair your computer without involving high costs and long waiting times in repair shops.
Call us now on 0469317177 or drop us an inquiry via

WhatsApp or
Messenger – Our engineers will respond quickly to your question.