Straight forward repair we had was this Macbook Air 2017 model which was not charging due to water damage on the DC-IN board.
Apparently the customer spilled some water on the table which seemed like initially haven't reached the Macbook which was sitting on the table.
But after a week, it suddenly stopped charging. And she called us for an advice.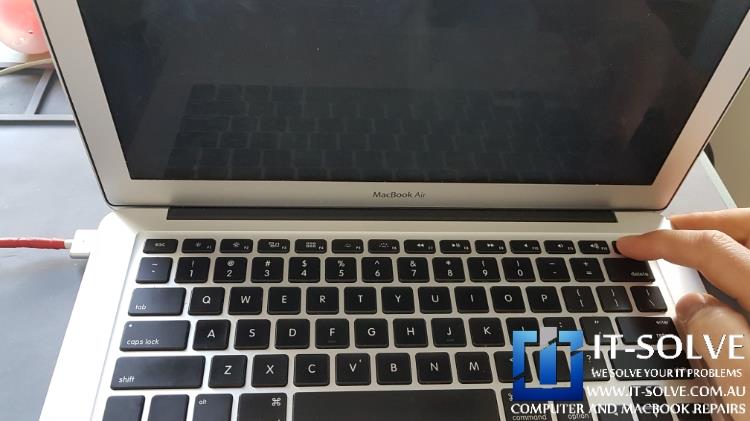 When it came the Macbook was not even turning on. But customer assured us that it was working fine until it drained the battery and because it was not charging customer could not charge it.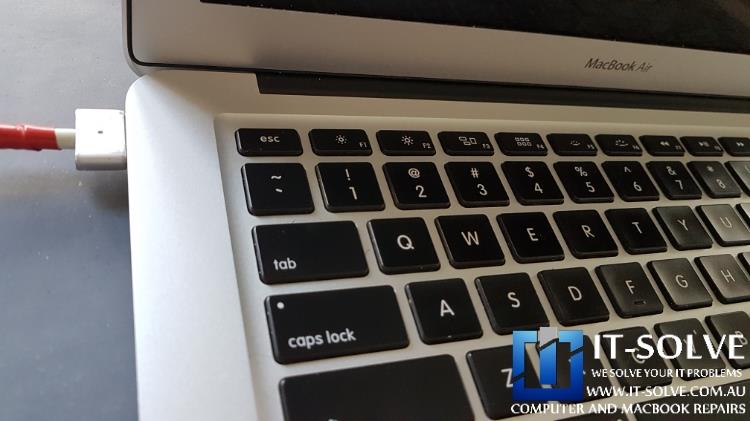 When we connected it to our power supply we could see that PPG3_HOT was not engaging the online circuit and refusing to let charger release power. This is usually when the logic board goes into a protection mode and tries to limit the power to prevent any more short circuits and potential damage.
Repair Process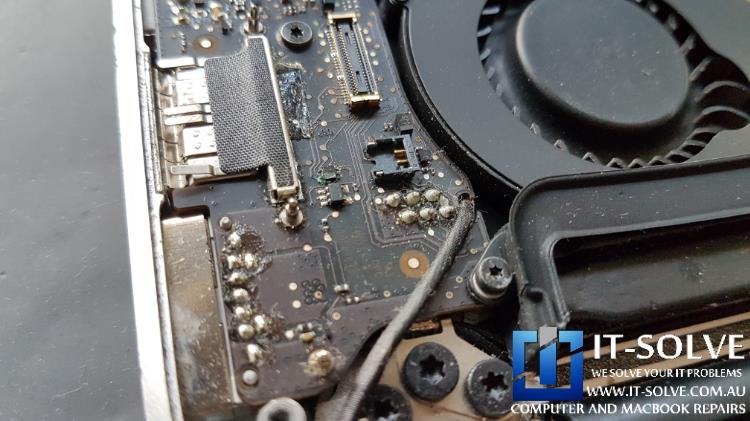 We start poking around the DC-IN board and measured a couple of hot spots. Immediately we have noticed under the microscope what was causing the short circuit. There was oxidation (Blue-Green sport on the component) on one of the coils, causing the power rail to short.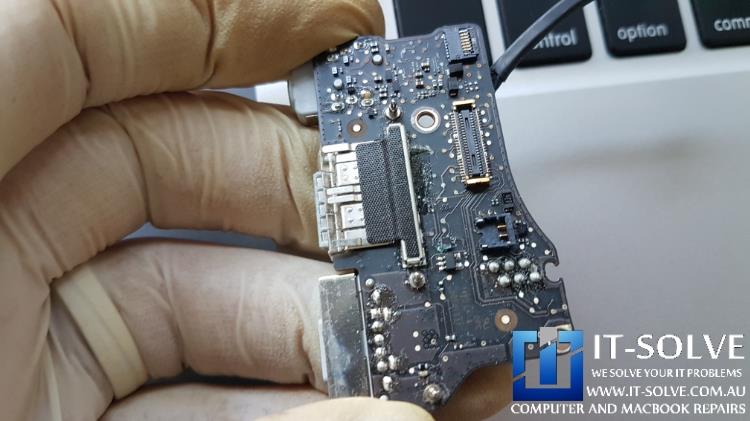 As these power boards are affordable we could replace it with a new one in no time.
Macbook Charging Repair we offer here in Adelaide includes a couple of simple steps:
Get a Quote for the repair before any work is done, even over the phone.
Free pick up from the client's location in Adelaide. Or alternatively, drop in for a quick check while you wait.
Confirming final cost and "Go" from the client.
Repairing and ensuring everything works as expected.
Returning repaired system back to the client. Or the client can pick it up from our workshop.
We have sophisticated equipment in our workshop with high accuracy microscope, ultrasonic cleaning bath, reflow machine and tools for micro soldering to achieve high-quality logic board repairs. With hundreds of components in stock, we can quickly locate and replace faulty chips, resistors, and capacitors in Macbooks.
The Result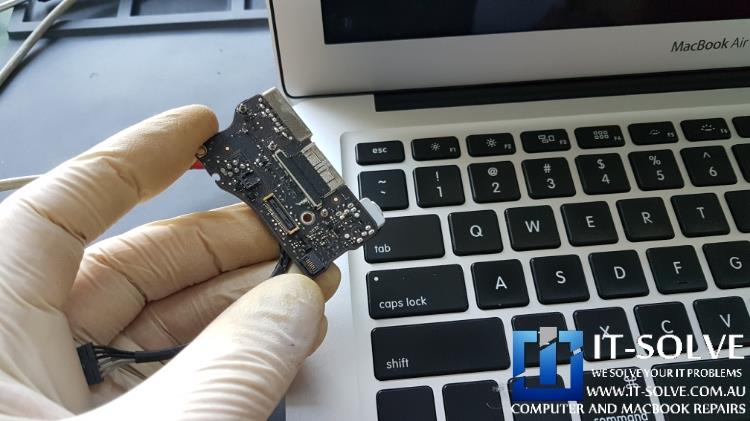 This was a straight forward repair. We would have wished at least some of our Liquid Damage Macbook Repair or Macbook charging Repair to be simple as this.
Would you like to read more about our Macbook Keyboard Replacement repairs? Check out some of our published repair cases.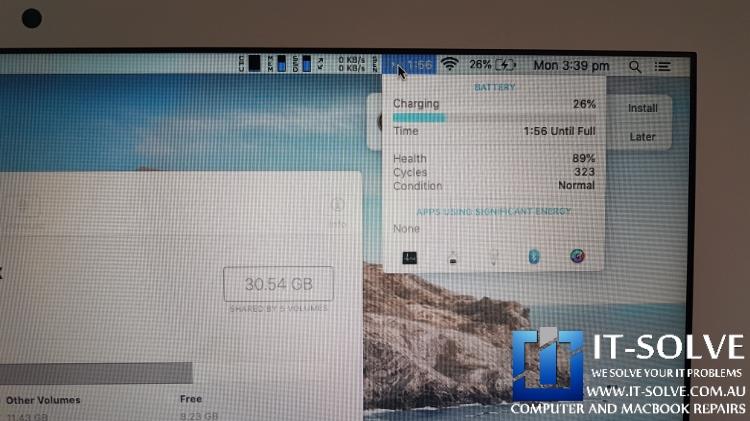 Do you need Macbook Charging Repair Service in Adelaide?
If you have Mac or iMac causing troubles and need a Mac repair service in Adelaide, give us a call and we will advise for the best scenario to get your laptop repaired.
We at IT-Solve, specialize in computer and electronics repairs. And we will do our best to repair your Computer quickly without involving high costs and long waiting times in repair shops.
Call us now on 0469317177 or drop us an inquiry through our contact form or support @ it-solve.com.au – Our engineers will respond quickly to your inquiry.