Pretty much the same story: Macbook goes into a backpack fully functioning, comes out of a backpack with a black screen. There are lights on the keyboard and seemingly works, but the user cannot see anything on the screen.
Macbook Pro A1989 Black Screen Repair Procedure
It is a painful sorry, mainly because of the cost of Macbook screens. And it is unbelievable 6 years later on still new Macbooks are manufactured with these awfully fragile screens. Where a small knock on a laptop in a backpack is enough to damage the screen matrix.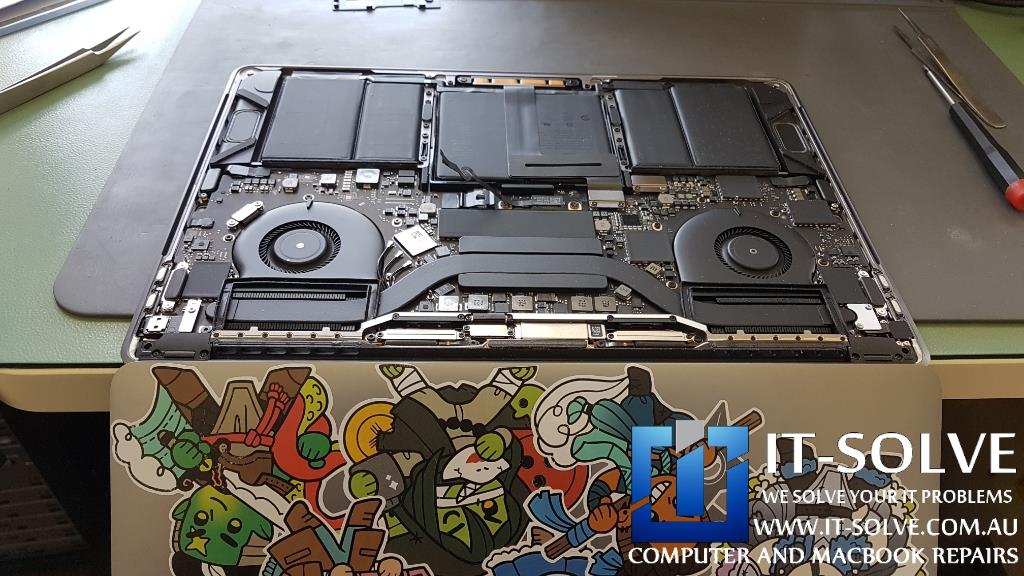 Screens on 2012 onward Macbook Pro's comes as a whole piece assembly and requires whole top case replacement. Hence the cost directly reflects this.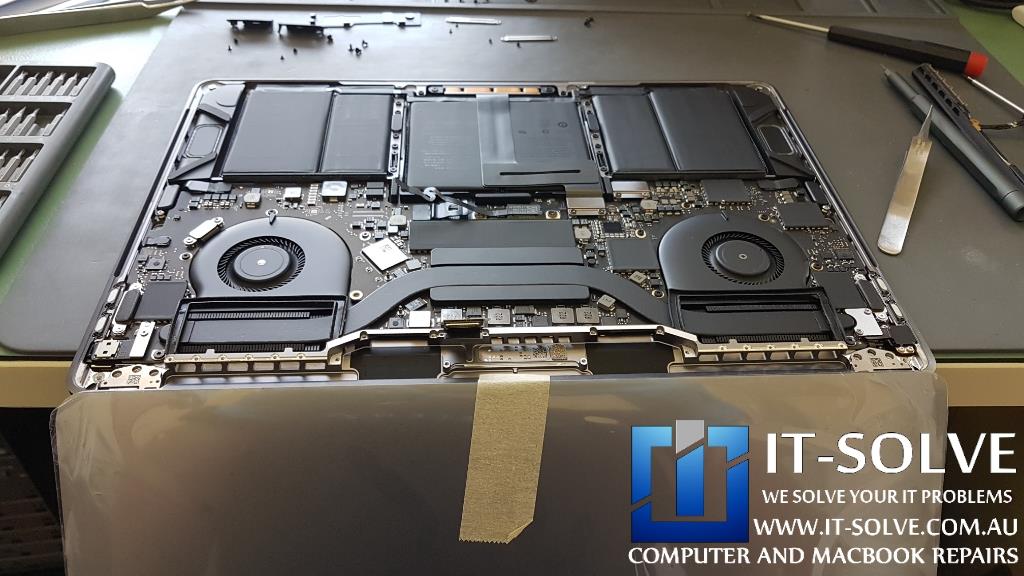 Please note: This is not educational material. It is rather a showcase of the services we offer.
Therefore, it should be used as general guidance of what to expect of such repairs.
In case you have a similar device and need the repair, always rely on professionals. These are sensitive electronic devices, and small mistakes may cause you a fortune.
Successful Macbook Pro A1989 Screen Repair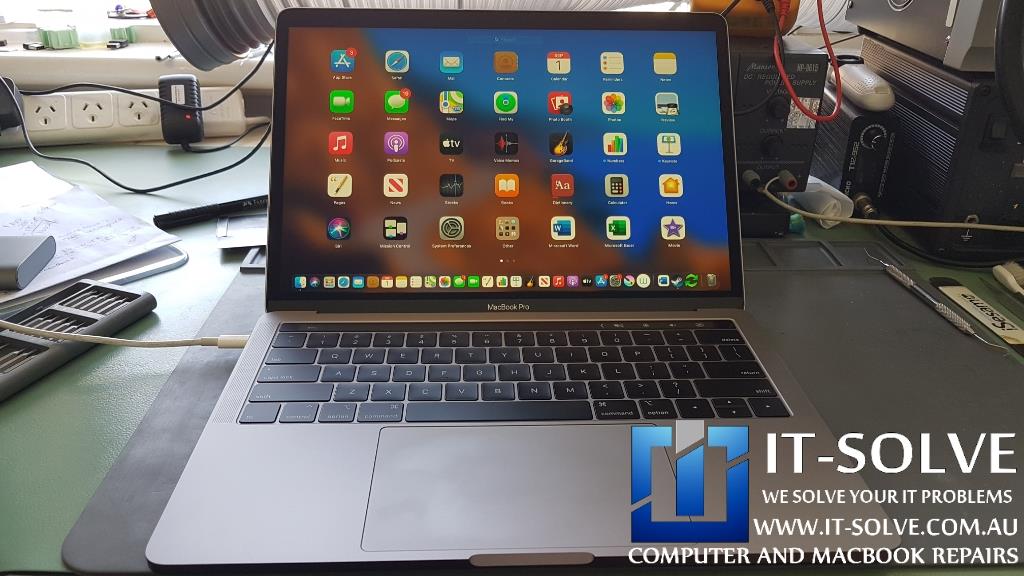 Do you need this Repair in Adelaide?
If your Mac or Macbook is causing trouble and need a Macbook Repair Service in Adelaide, give us a call, and we will advise for the best scenario to get your device repaired.
We at IT-Solve, specialize in computer and electronics repairs. We will do our best to repair your Macbook quickly without involving high costs and long waiting times in repair shops.
Call us now on 0469317177 or drop us an inquiry via

WhatsApp or
Messenger
Our engineers will respond quickly to your question.
Repair before Replacement
We are committed to reducing e-waste in Australia. And the way how we do it is by educating our customers and providing affordable Macbook Repairs.
Although our best intentions and hard work, this is not an easy task. Customers must accept that cost of high-quality electronic repairs, is a third to half of the price of a new device. While we do the repair we target common planned obsolescence design mistakes to ensure the longevity of the laptop usability.
That said, if we buy a new one or write it off via insurance, it does not guarantee that the new one will not meet the same fate as the older one pretty soon.
Quite often, we see accidents reoccurring within less than 6 months gaps. If we can save 1000$ or even 600$ today by repairing our faulty Macbook is great. That's an extra half laptop cost ready to be spent on another one when the time comes.
When that time comes is up to us to buy a new one or keep pushing the one we have, but delaying it by a year or three is always a good starting point and saves another Macbook polluting our planet.