Macbook batteries have a life expectancy of about 2-4 years nowadays. When their life starts deplating usually Macbook Pro Service Battery Repair sign comes on the battery icon.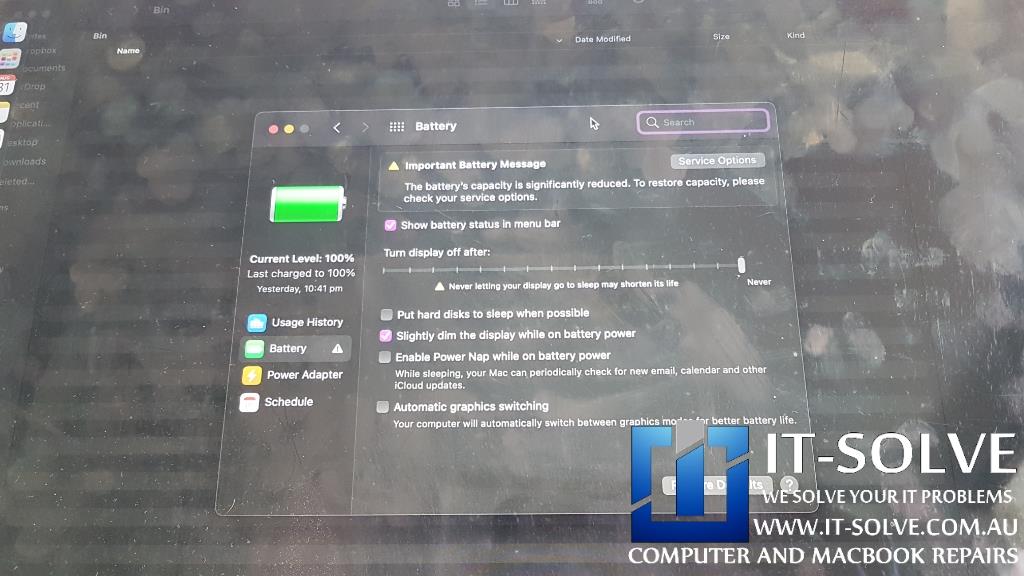 Macbook Pro Service Battery Repair Procedure
Although the message is straightforward to decode, the battery is not that easy to be replaced. Long gone are days where laptop/mobile phone batteries were user-serviceable. And we could just order a battery and swap them with a one we have just received. Nowdays all batteries are glued intentionally within the devices, forcing people to "upgrade" to a new Macbook when something simple as a battery goes down.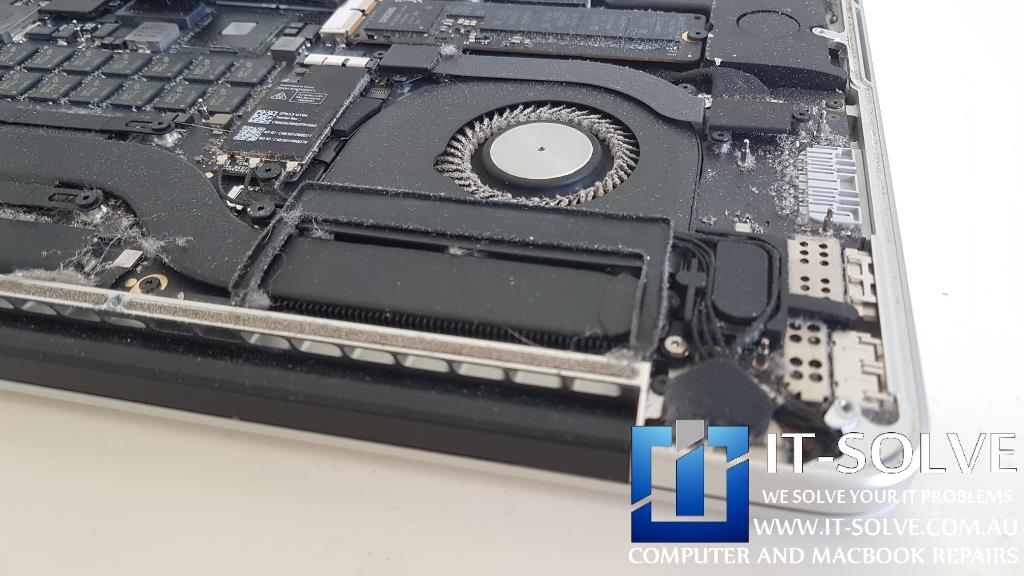 The main reason for these batteries to fail is the amount of dust collected within, which causes the system to overheat and causing Lithium batteries to deplete much faster than usual.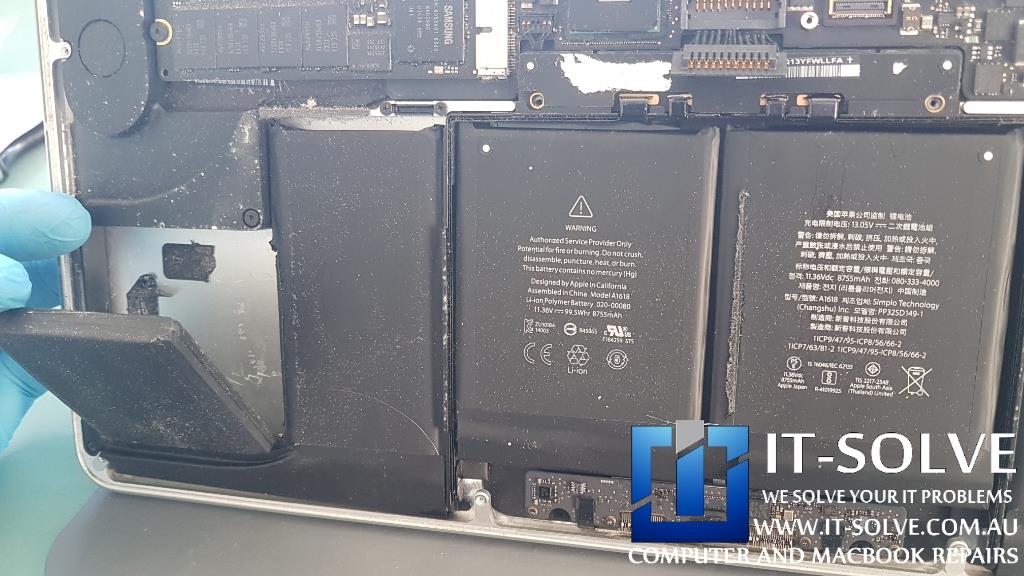 The battery is glued with strong double side tape and requires safe equipment and skills to remove the battery pouches without destroying them.
Successful Macbook Pro Service Battery Repair
Once Battery was replaced and Macbook was serviced from the dust and fluff within, now we have a fully operational Macbook with the first day like battery lifespan.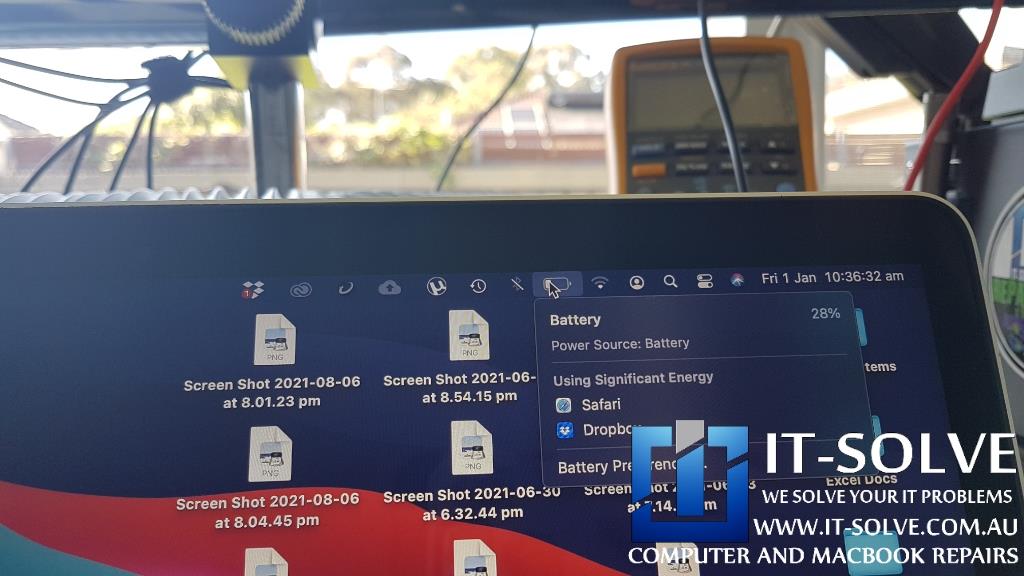 Do you need this Repair in Adelaide?
If your Mac or Macbook is causing trouble and need a Macbook Repair Service in Adelaide, give us a call, and we will advise for the best scenario to get your device repaired.
We at IT-Solve, specialize in computer and electronics repairs. We will do our best to repair your Macbook quickly without involving high costs and long waiting times in repair shops.
Call us now on 0469317177 or drop us an inquiry via

WhatsApp or
Messenger
Our engineers will respond quickly to your question.
Repair before Replacement
We are committed to reducing e-waste in Australia. And the way how we do it is by educating our customers and providing affordable Macbook Repairs.
Although our best intentions and hard work, this is not an easy task. Customers must accept that cost of high-quality electronic repairs, is a third to half of the price of a new device. While we do the repair we target common planned obsolescence design mistakes to ensure the longevity of the laptop usability.
That said, if we buy a new one or write it off via insurance, it does not guarantee that the new one will not meet the same fate as the older one pretty soon.
Quite often, we see accidents reoccurring within less than 6 months gaps. If we can save 1000$ or even 600$ today by repairing our faulty Macbook is great. That's an extra half laptop cost ready to be spent on another one when the time comes.
When that time comes is up to us to buy a new one or keep pushing the one we have, but delaying it by a year or three is always a good starting point and saves another Macbook polluting our planet.