With their slim design, these Acer Aspire Spin laptops are an absolute hit among students. 360 degrees rotating screen with touch functionality and half-day battery life is great when used at school.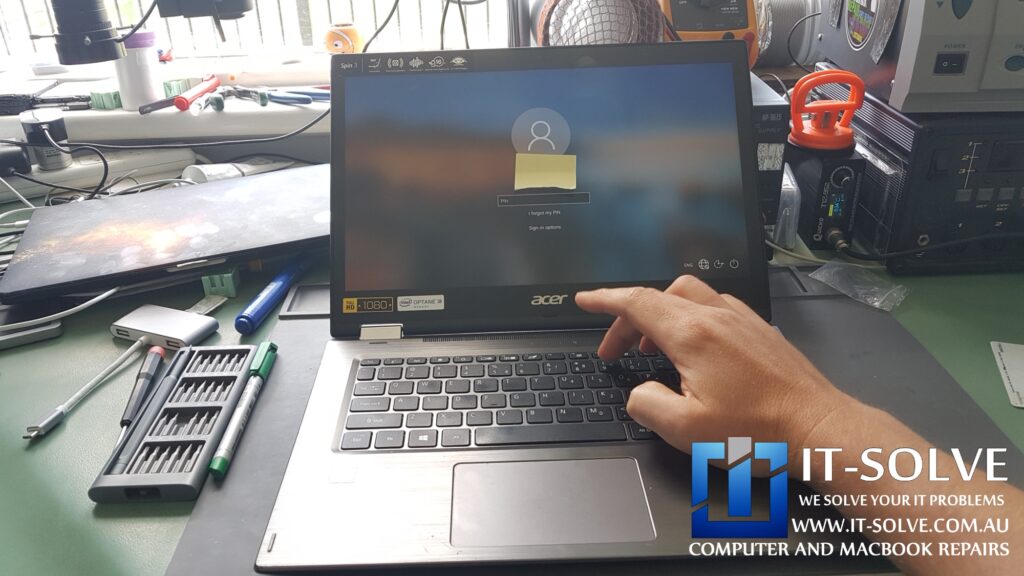 Although they are quite powerfull laptops, the built quality of these laptops are not that great and we often see them in our workshop needing Acer Aspire Spin Keyboard Replacement service.
Acer Aspire Spin Keyboard Replacement Process
The thin design of these Acer Aspire Spin laptops allows easy carry. However, it requires a keyboard to fit unusually, with no engineering thoughts towards repairs or replacements.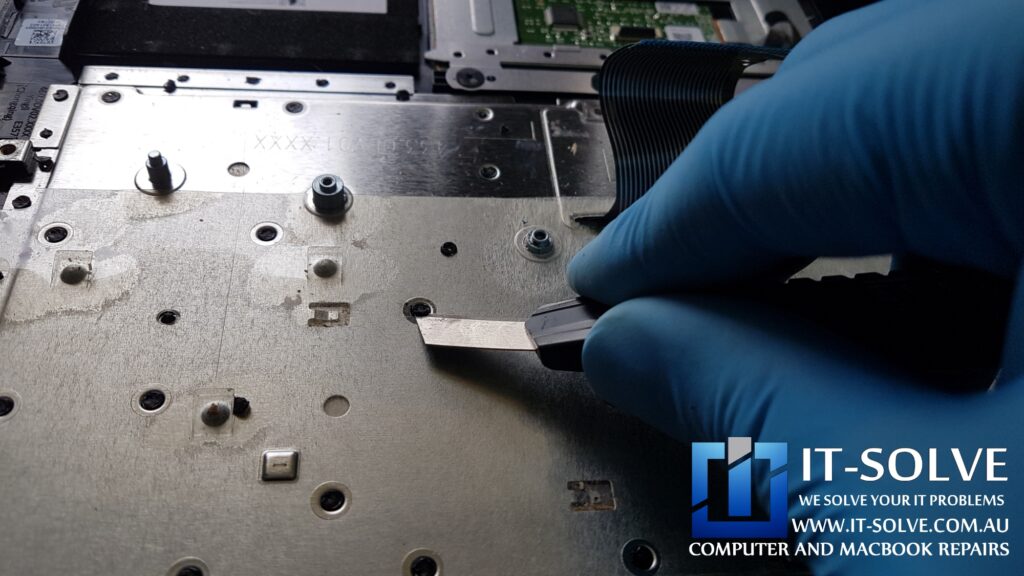 Rather than using screws to attach the keyboard to the palmrest area, they melt plastic rivets while assembling the case, which requires us to turn to innovative ways to do the repair in a high-quality and long-lasting Acer Aspire Spin Keyboard Replacement, by keeping the cost as low as possible.
With the removed faulty keyboard, we can easily clean the area from the dirt and grime collected over the years. Then fit a brand new keyboard to the place of the non-functioning one.
Of course, we need to ensure that the keyboard is attached properly, and we do not have any "wobbly" areas of the keyboard causing the repair to feel unnatural.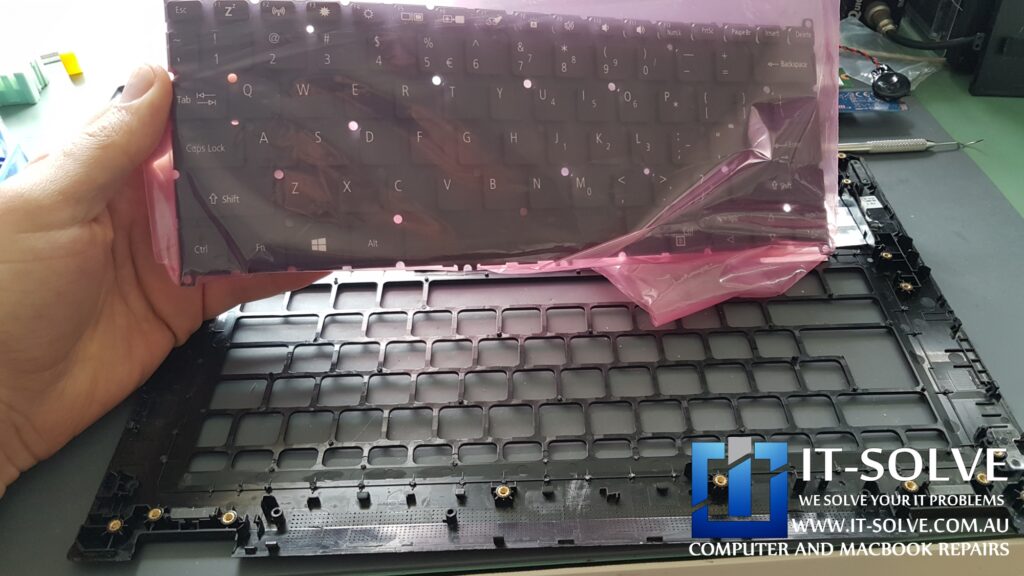 Acer Aspire Spin Keyboard Replacement Service we offer here in Adelaide includes a couple of simple steps:
Get a Quote for the repair before any work is done, even over the phone.
Free pick up from the client's location in Adelaide. Or alternatively, drop in for a quick check while you wait.
Confirming final cost and "Go" from the client.
Repairing and ensuring everything works as expected.
Returning repaired system back to the client. Or the client can pick it up from our workshop.
We have a sophisticated equipment workshop with high accuracy microscope, ultrasonic cleaning bath, reflow machine and tools for micro soldering to achieve high-quality logic boards repairs. With hundreds of components in stock, we quickly located and replaced the faulty resistors and capacitors in the area.
(Un)Expected additional repairs
We have been repairing laptops for a decade now, and pretty much know what to expect from each model and their designs. We keep seeing same engineering mistakes on these models, which causes extra expected for us and mostly unexpected for customer, additional issues with the laptops when we took them apart.
Like this Acer Aspire Spin, which came for a Keyboard Replacement in our Adelaide workshop, when we assess it, we spotted immediately how loose the hinge support was as well as the crack opening in the bottom of the case where the power button is, which could affect power button functionality.
We could not leave any of these issues untreated. Otherwise, we would risk the customer returning 2 weeks later with an unrelated problem like Acer Aspire Spin not turning on issues because the plastic power button fell off.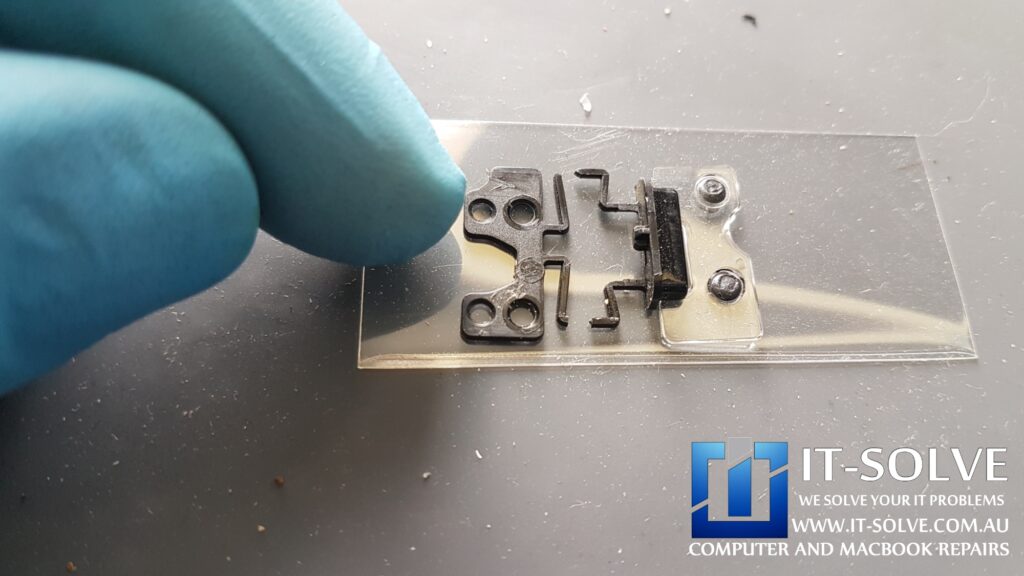 To ensure we do not fall into this trap, we have quoted the customer at the initial assessment step and made them aware of the risks. Thankfully, they understood and agreed to go ahead with "all necessary repairs" to ensure the laptop's longevity.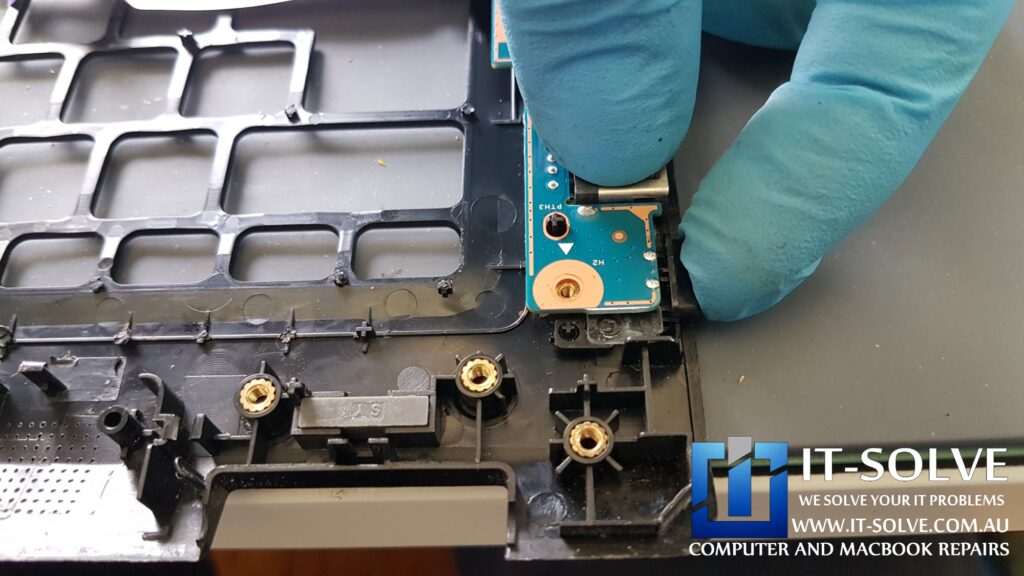 Or even more serious Acer Aspire Broken Hinge Support Repair repair we had awhile ago, which is quite of a repair and requires to modify screen assembly case to ensure the stability of the hinge support structure.
We, of course, had to clean and service the hinge areas too. Otherwise, we would have risked this great laptop ending up like the pile of Laptop Hinge Repair related cases we start getting recently.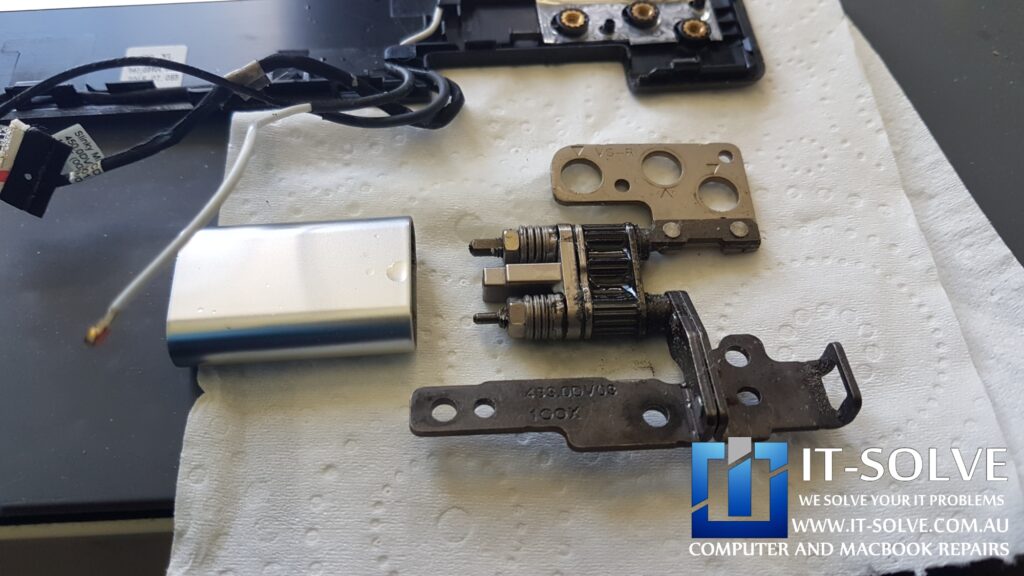 Successful Acer Aspire Spin Keyboard Replacement
With a fully fitted brand new keyboard and hinges serviced this Acer Aspire Spin Keyboard Replacement was a complete success. And lets not forget the power button repair we did as well, which would not fell off any time soon.
Would you like to read more about our Laptop Keyboard Repairs? Check out some of our published repair cases.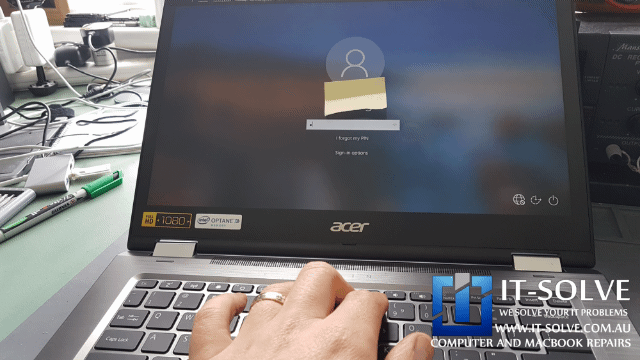 If you have a Laptop or Computer causing troubles and need a Computer Repair Service in Adelaide, give us a call and we will advise for the best scenario to get your Computer Repaired.
We at IT-Solve, specialize in computer and electronics repairs. We will do our best to repair your Computer quickly without involving high costs and long waiting times in repair shops.
Call us now on 0469317177 or drop us an inquiry via
WhatsApp or
Messenger – Our engineers will respond quickly to your inquiry.