Macbook Keyboard Repair in Adelaide is needed when some of the keys of the Macbook are not functioning.
Most of the cases in which Macbook Keyboard Repair is needed are caused by water damage over the keyboard. Although it all depends on what was the consistency and acidity of the liquid.
Extend of the damage depends on the amount of liquid and where it spilled. While some liquids may take seconds to damage the keyboard, others may take weeks or even months before they corrode away the contacts of the keyboard.
Check our Updated Website
Which Repair Do I Need?
Reasons Why Macbook Keyboards Fail
Dust and Debris stuck under keys


Full System and Keyboard Service -  200$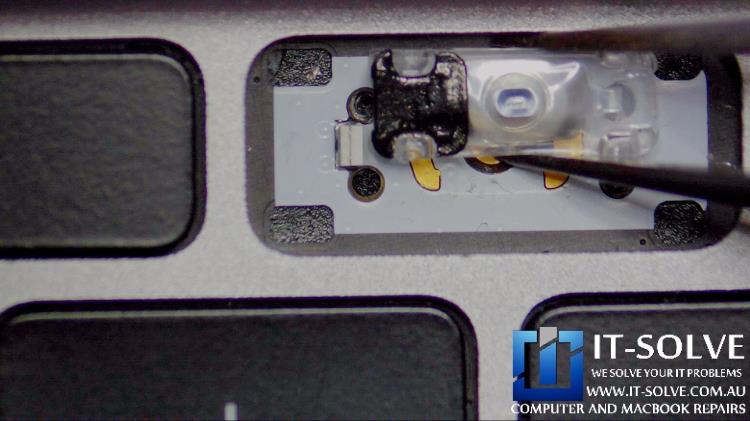 Fallen Off or Damaged Key

< 2017 Macbook - new KEYS - 200$
> 2017 Macbook - new KBD   - 500$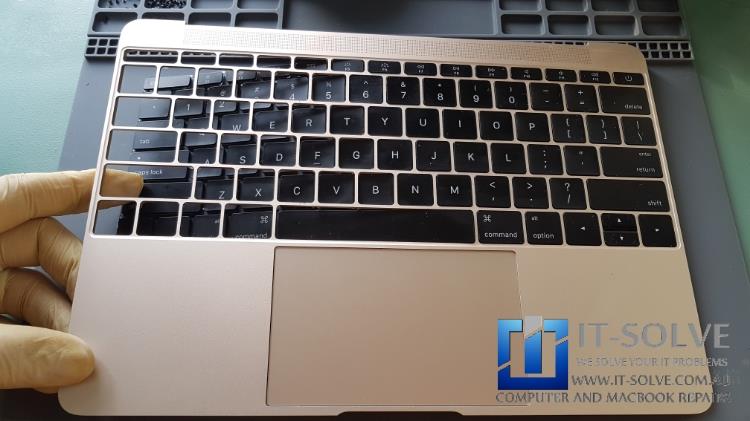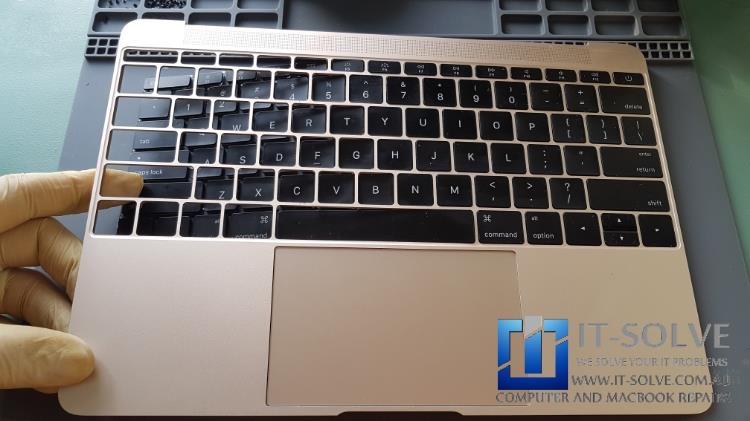 Liquid spilled over the Keyboard

13" Macbook Keyboard Replacement - 500$
15" Macbook Keyboard Replacement - 700$
With the 2017 and newer model Macbooks, if you have accidentally popped out a key – DO NOT TRY TO FIT IT BACK by yourself. You are risking breaking the key support, which inevitably will require a keyboard replacement!
---
Call us now on 0469317177 or drop us an inquiry via

WhatsApp or

Messenger
Our engineers will respond quickly to your query.
Some of the symptoms which may indicate the need for Macbook Keyboard Replacement in Adelaide:
Macbook Keyboard not working Repair in Adelaide
Repair Macbook Keyboard in Adelaide
Repair Macbook keyboard types randomly Repair in Adelaide
Macbook Key Repair in Adelaide
Fallen off key on Macbook Repair in Adelaide
approx $500



Recommended by our customers
Macbook Keyboard Repair issues are mainly caused by water damage. On some occasions, however, especially with the new butterfly and magic keyboards we see the mechanism breaking or falling off too.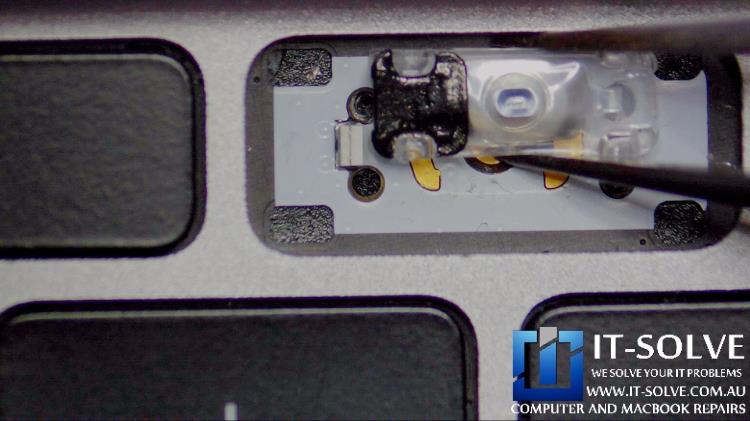 After water damage over the keyboard on Macbooks, sometimes we are lucky and get away with one key not functioning. If this key is one of the less used keys then we tend to ignore the damage and keep using the Macbook.
Why do only a couple of keys function?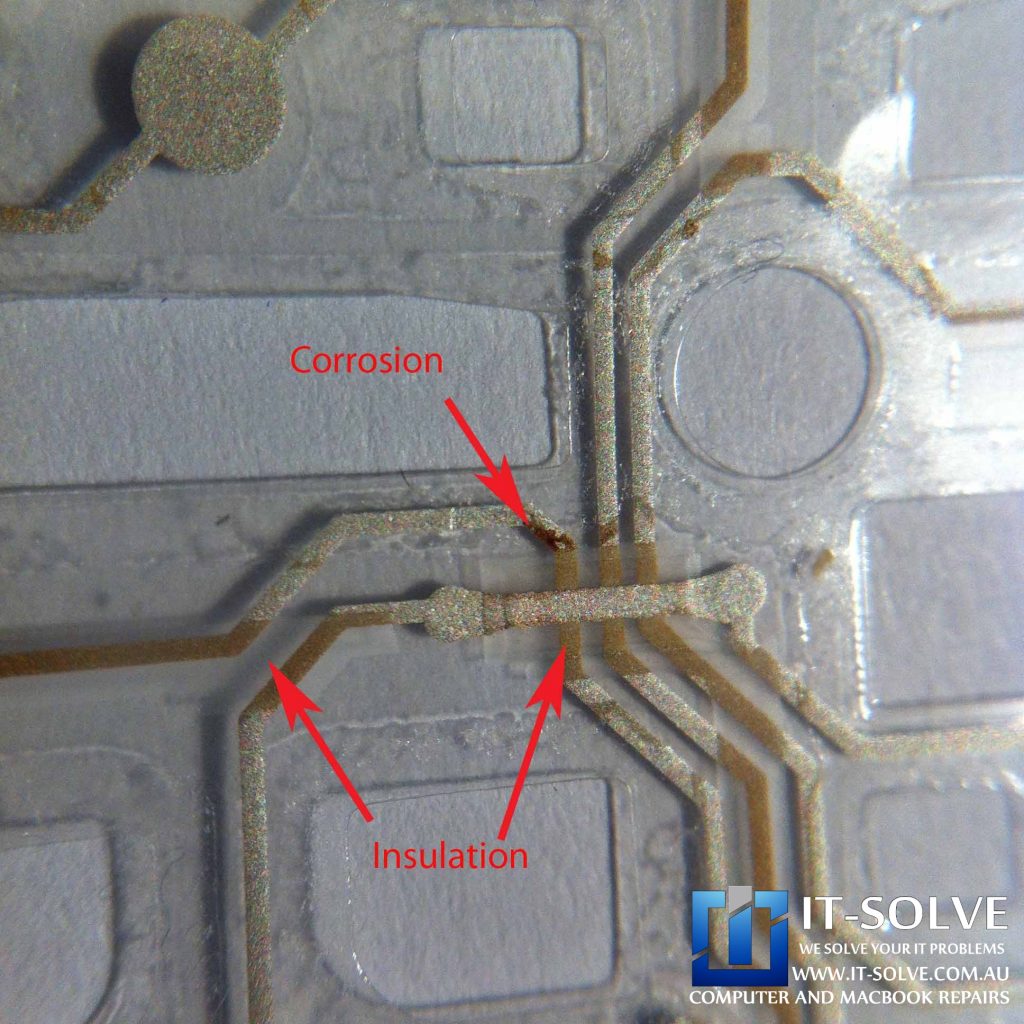 Due to the design of the keyboard, we cannot only replace one key and resolve the issue. As seen above, liquid or organic materials sneak through the layers of the keyboard and damage traces. This causes some keys to stop functioning.
If the liquid has stopped at the keyboard level, we are lucky and depending on the type and amount of the liquid we may not lose any keyboard functionality. But if we do, we do not have much choice but to replace the keyboard.
Check some of our Macbook Keyboard Repair cases if you are curious about how the keyboard gets replaced.
Also keep in mind that if you are one of the unlucky ones, where the liquid may not have been able to stop on the keyboard. Instead went through and leaked into the logic board. Make sure that you take quick action as Liquid Damaged Macbook Repair is one of the leading causes of logic board failures on these machines. And being something easily overlooked, your Macbook may stop functioning a couple of days/weeks/months after the spillage, which will cost more to repair than compared to when the damage happened.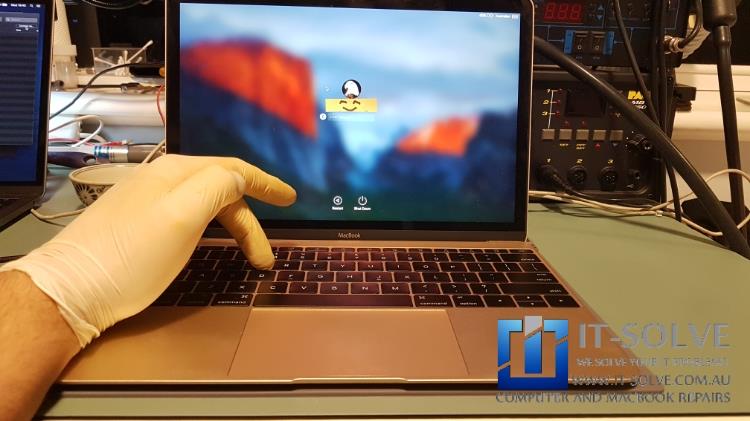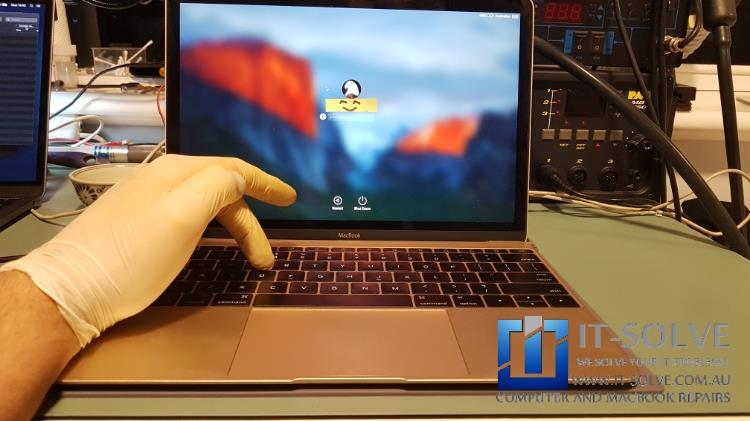 We specialise in Mac Repairs and can perform a Macbook Keyboard Repair service here in Adelaide. This way we keep the cost low by replacing the keyboard part itself only, instead of replacing the whole palm rest assembly. Also, keeping these amazing laptops out of the wasteland. Have a look at some of our Macbook Liquid Repair cases.
If your Apple Mac or Macbook is causing trouble and need a Macbook Repair Service in Adelaide, give us a call, and we will advise on the best scenario to get your device repaired.
Interstate? Why not Send IT for a Repair. Repairs take under three weeks, including forward and backward postage. Contact us to get an idea of cost and turnarounds.
We at IT-Solve, specialise in Apple Mac and electronics repairs. We will do our best to repair your Mac quickly without involving high costs and long waiting times in repair shops. Our average repair takes under a week!
Call us now on 0469317177 or drop us an inquiry via

WhatsApp or

Messenger
Our engineers will respond quickly to your query.
Repaired

, not Replaced!
We are committed to reducing e-waste in Australia. How we do it is by educating our customers on the reparability and longevity of their devices, as well as providing affordable Macbook Repairs here in Adelaide.
Although our best intentions and hard work, this is not an easy task. Customers must accept that cost of high-quality electronic repairs, is between a third and half of the price of a new device. However, with the current trend of planned obsolescence in electronic design, we see more and more Macbooks having shorter lifespans. To tackle that, while we do our repairs we target common planned obsolescence engineering design mistakes to ensure we extend the life expectancy of the Macbooks we repair. Check some of our Macbook Repair Cases to get an idea of the process.
That said, if we buy a new one or write it off via insurance, it does not guarantee that the new one will not meet the same fate as the older one pretty soon.
As matter of fact, quite often we see accidents reoccurring within less than 2-year gaps. If we can save 2000$ or even 1000$ today by repairing our faulty Macbook is brilliant. That's an extra half Macbook cost ready to be spent on another one when the time comes or our need for performance increases.
When that time comes is up to us to buy a new one or keep pushing the one we have, but delaying it by a year or three is always a good starting point and saves another abandoned Macbook from polluting our one and only Planet.
---
Some of our repair cases