Macbook Keyboard Repair in Adelaide is needed when some of the keys of the Macbook are not functioning.
Most of the cases in which Macbook Keyboard Repair is needed are caused by water damage over the keyboard. Although it all depends on what was the consistency and acidity of the liquid.
Extend of the damage depends on the amount of liquid and where it spilled. When some liquid may take seconds to damage the keyboard, others may take weeks or even months before they corrode away contacts of the keyboard.
As seen in the picture, in this customer's case, the Macbook Air works fine, but Macbook's key types multiple times when pressed.
---
Call us now on 0469317177 or drop us an inquiry via


WhatsApp or

Messenger
Our engineers will respond quickly to your question.
Some of the symptoms which may indicate the need for Macbook Keyboard Replacement in Adelaide:
Macbook Keyboard not working
Repair Macbook Keyboard in Adelaide
Repair Macbook keyboard types randomly
Macbook Key Repair
Fallen off key on macbook Repair
from $300





Recommended by our customers
Macbook Keyboard Repair issues are mainly caused by water damage. On some occasions, however, especially with the new butterfly and magic keyboards we see the mechanism breaking or falling off too.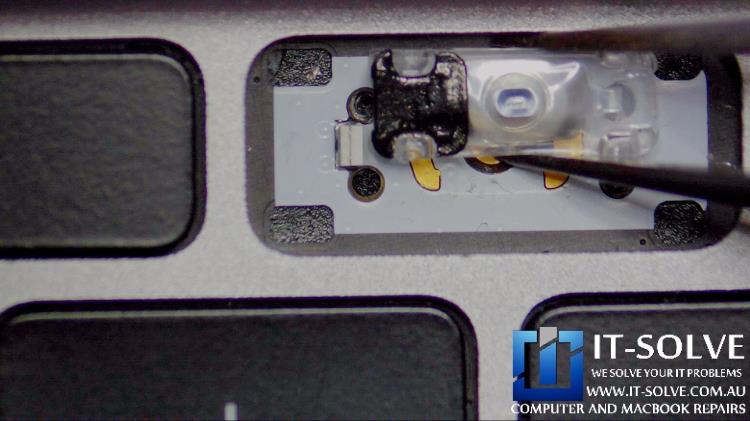 After water damage over the keyboard on Macbooks, sometimes we are lucky and get away with one key not functioning. If this key is one of the less used keys than we tend to ignore the damage and keep using the Macbook.
If the liquid has stopped at the keyboard level, we are lucky and depending on type and amount of the liquid we may not loose any keyboard functionality. But if we do, we do not have much choice than to replace the keyboard.
Check some of our Macbook Keyboard Repair cases if you are curious how the keyboard gets replaced.
Also keep in mind that if you from the unlucky ones, where the keyboard may not have been able to stop on the keyboard and went through and leaked into the logic board. Make sure that you take quick action as Liquid Damaged Macbook Repair is one of the leading causes of logic board failures on these machines. And being something easily overlooked, your Macbook may stop functioning couple days/weeks/months after the spillage, which will cost more to repair then compared to when the damage happened.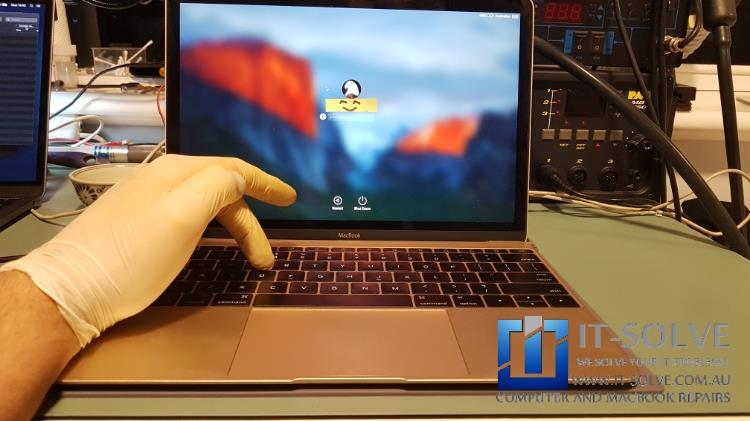 We specialise in Mac Repairs and can perform a Macbook Keyboard Repair service here in Adelaide. This way we keep the cost low by replacing the keyboard part itself only, instead of replacing the whole palm rest assembly. Also, keeping these amazing laptops out of the wasteland. Have a look at some of our Macbook Liquid Repair cases.
If your Macbook or iMac is causing trouble and need a Macbook Repair Service in Adelaide, give us a call, and we will advise for the best scenario to get your device repaired.
We at IT-Solve, specialise in computer and electronics repairs. And we will do our best to quickly repair your computer without involving high costs and long waiting times in repair shops.
Call us now on 0469317177 or drop us an inquiry via


WhatsApp or

Messenger – Our engineers will respond quickly to your question.
---
Some of our repair cases
Touch Bar brings great functionality to the new Macbook Pro's. With its sleek design, it is a second OLED display
Another liquid damage Macbook for keyboard replacement we have received this week was this A1534 Macbook. The customer tried to
Replacing Macbook Air with keys not typing properly Macbook Air Keyboard mistyping when a key is pressed This Macbook Air