We specialize in Macbook Repairs Adelaide. Here we repair from water damage Macbook repair to Macbooks not turning on repairs.
How do we Repair Macbooks?
As we specialise in electronics, we can read schematics and understand how chips and components on these Macbooks work. For example, the snapshot underneath is a schematic view of the charging chip found most often in new Macbooks.
Next to it is a logic board layout view of the schematic. Having access to schematics allow us to find those tiny components on the board and identify them. Last on the right is the actual picture of the chip under a microscope. These components are small and working with them requires experience and the right quality equipment, resulting in faster and high-quality Macbook Repairs in Adelaide.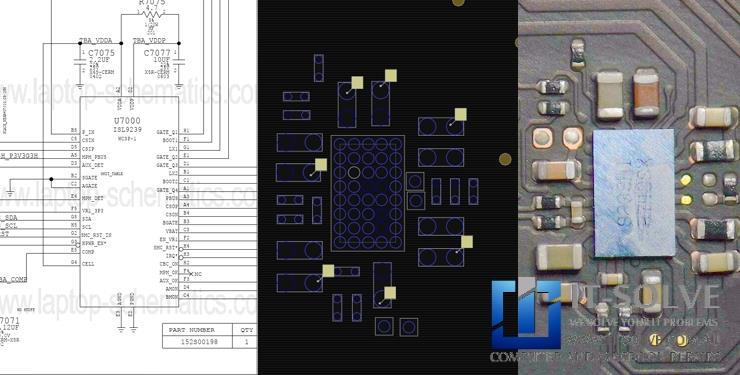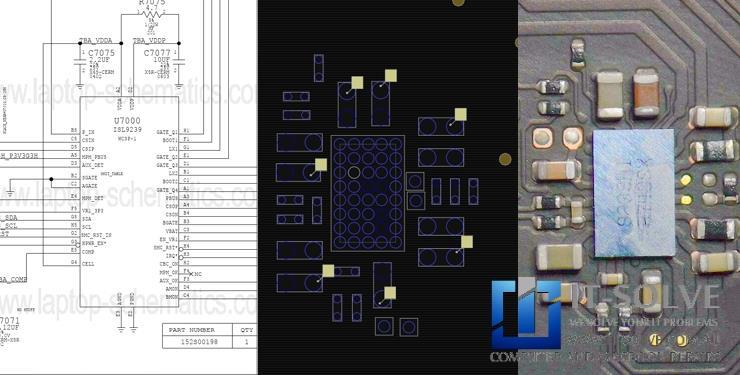 We became so good in our job over the past 10 years that now we can offer an accurate quote over the phone or chat.
Also, we keep receiving exceptional reviews from our customers.

Furthermore, our Macbook Repair Service provides comprehensive and complete Macbook Repairs Solution here in Adelaide. Including one to one appointments with our engineer. This way, we ensure that you get the best customer service at a personal interaction level.
Call us now on 0469317177 or drop us an inquiry via 

WhatsApp or 
Messenger
Our engineers will respond quickly to your query.
Macbook Repairs cost here in Adelaide depends on the issue Macbook may have and can range between 200$ to 1000$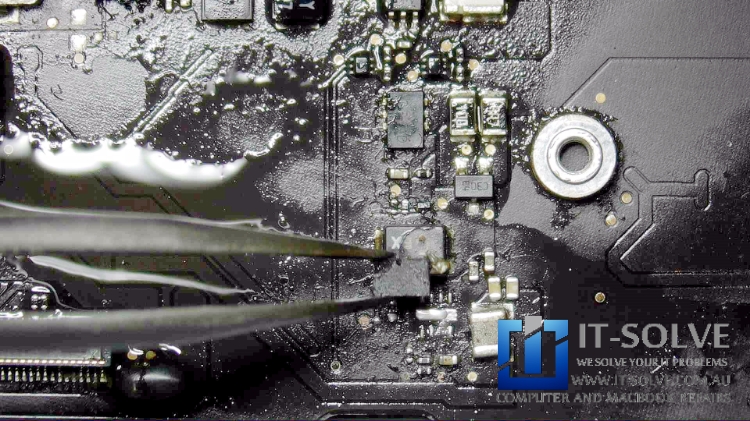 Macbook Water Damage Repairs in Adelaide usually costs around 400$ to 600$ depending on the state of the Macbook when it comes to our workshop. Hence, we typically advise having them repaired as soon as water spills, otherwise longer liquid stays inside – the heavier the corrosion becomes, and there is a possibility that it may stop turning on anymore which increases the repair cost.
Learn more about Macbook Liquid Damage Repair Process here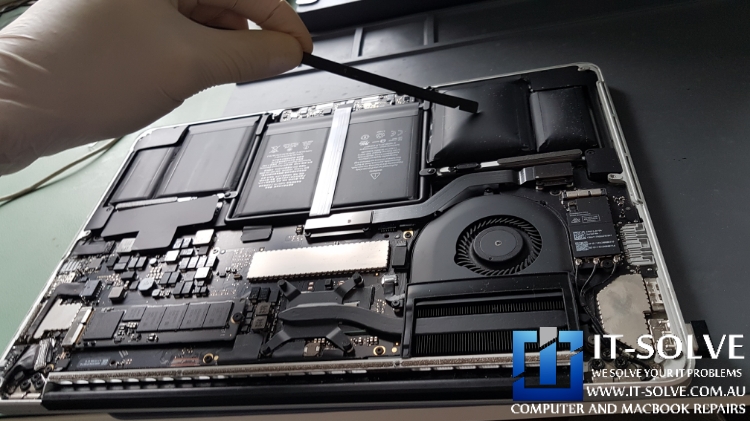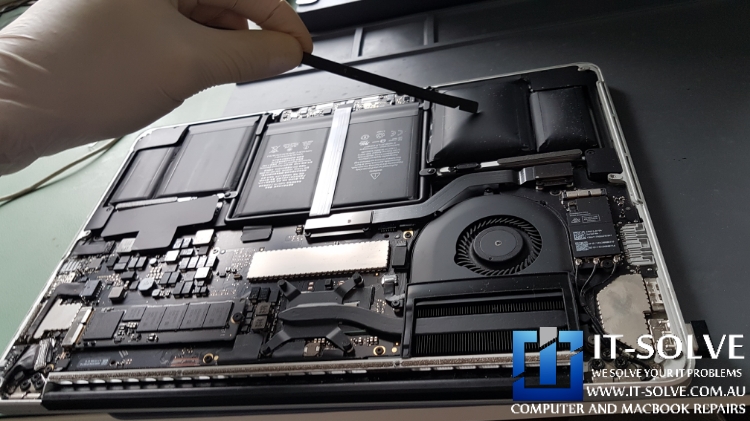 Batteries reduce their charge capacity over time. A drop in the power results in sudden shutdowns even if the battery looks like is halfway full. The cost of Replacing Macbook Battery depends on the model. What we see more often is the new generation Macbooks coming with glued-in batteries, unlike the pre-2017 model Macbook where they are attached with screws.
Macbook Air battery replacement cost is around 400$ – 500$
While new-generation Retina Macbook Pro models come with glued-in batteries, where a battery replacement would cost between 500$ – 600$
Learn more about Macbook Battery Replacement Process here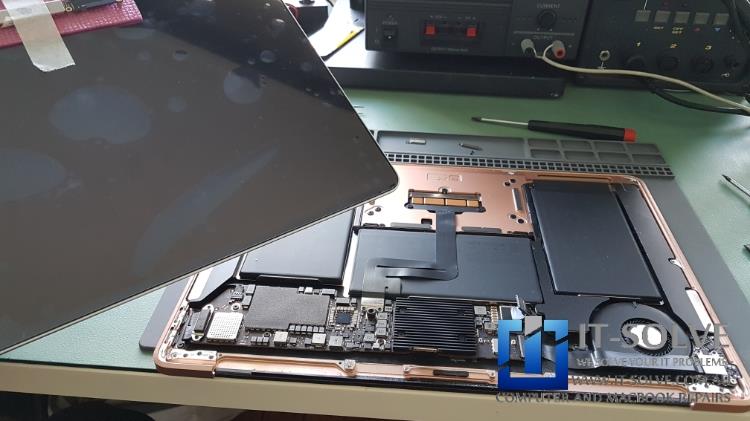 We usually see that screen has been the highest cost for new generation post-2017 Macbook Screen Repairs in Adelaide, where the cost of Macbook Screen Replacement could be around 700$ – 900$.
While pre-2018 Macbook Air Screen Repair is still around 600$
Learn more about Macbook Screen Replacement Process here
Suppose you have an iMac or MacBook causing troubles and need a Mac repair service in Adelaide. Give us a call, and we will advise on the best scenario to get your Mac repaired.
We at IT-Solve, specialize in computer and electronics repairs. We will do our best to repair your Mac quickly without involving high costs and long queues in repair shops.
Call us now on 0469317177 or drop us an inquiry via

WhatsApp or
Messenger – Our engineers will respond quickly to your question.
---
Some of our Macbook Repairs we performed in Adelaide
---