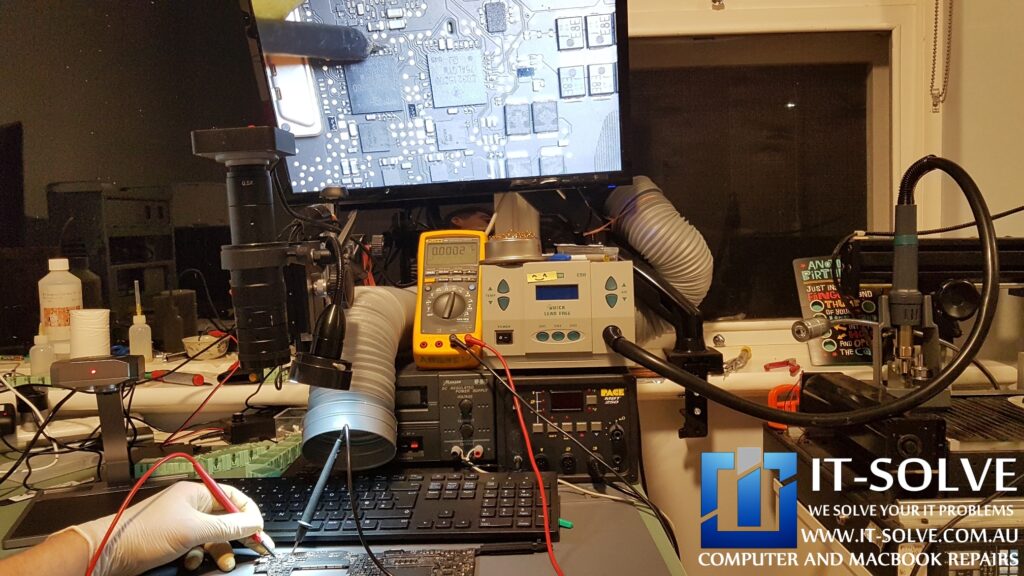 Here at IT-Solve, we do Computer and Mac Repairs in Adelaide differently.
We love recycling and rather replacing the whole part – logic board, top case assembly, etc. we aim to Repair them.
By Repairing Laptops and Apple Macbooks we eliminate the electronic waste ending in the landfill. This way we give Macbooks and Laptops a second chance to be useful again.
Overheating iMac Repair
Unsupported Software Repair
Laptop won't turn on Repair
Laptop Liquid Damage Repair
Laptop Keyboard Replacement
Laptop Screen Replacement
Laptop Battery Replacement
Repair Slow Laptop
Laptop Charging port Repair
How we do it?
Simple! We specialize in electronics and can read schematics and understand how chips work. This way we can perform Computer or Mac Repairs in Adelaide with ease and provide under a week turn around (considering we don't need to order parts).
In addition, we are good at micro soldering (soldering millimetre-sized chips to the logic board). This way we can work on and repair these new thin Macbooks and Laptops.
All repairs are done in our workshop
Our workshop is equipped with state of the art troubleshooting and repair equipment to aid the repair process.
Moreover, we are backed with years of experience in repairing Apple Mac products, laptops and computers.
We provide high-quality unbeatable service in repairing computers here in Adelaide.
Are you interstate? – no worries! You can mail it in – postage usually is under 30$. We will cover the return.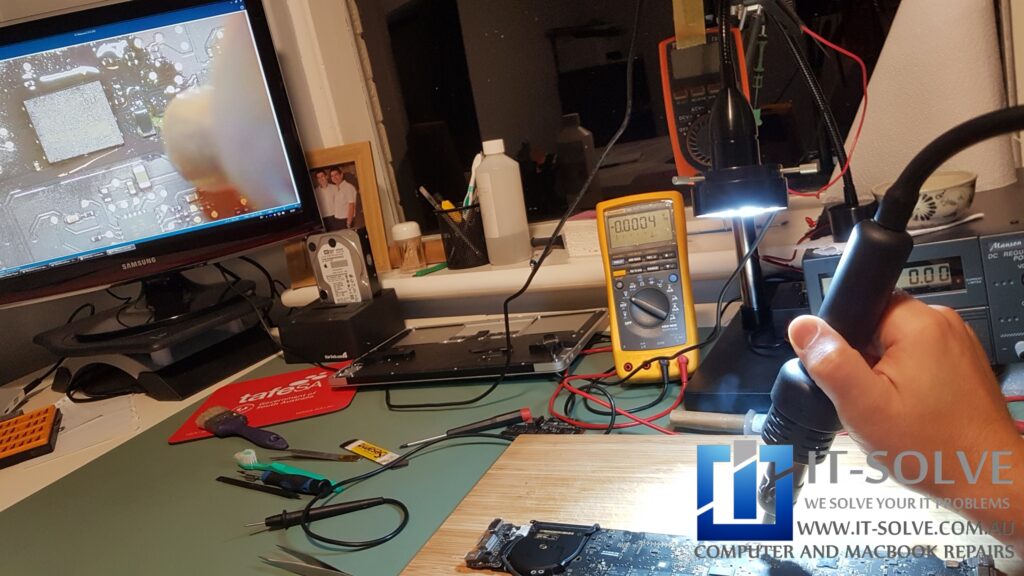 What happened to it?
This is the first question you will hear from us. Knowing the history of the damage will allow us to do a quick assessment over the phone of the issue.
We have been doing it for nearly 15 years now. We can tell you upfront what it needs to be Repaired on your Mac or Computer and how much it will cost you. You decide if it is worth it or not.
What's best all these can be assessed over the phone with high accuracy!
We are not salespeople. We don't sell computers or parts, neither we are affiliated with Apple, Dell or other manufacturers.
If you ask about our opinion regarding the value of repairing it compared to buying a new one, rest assured you will get an honest opinion.
Your Data is safe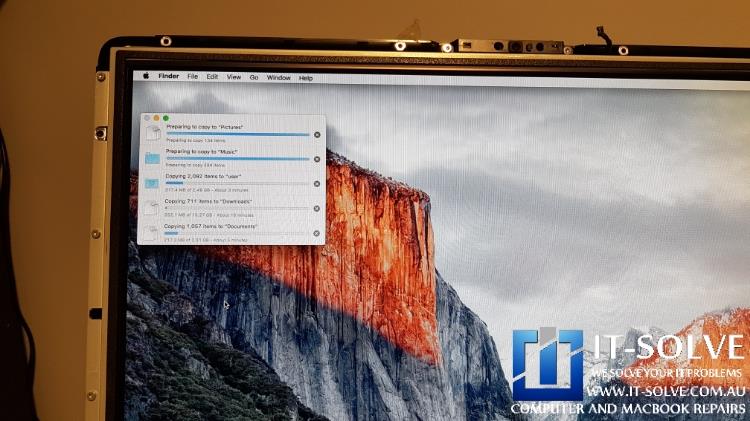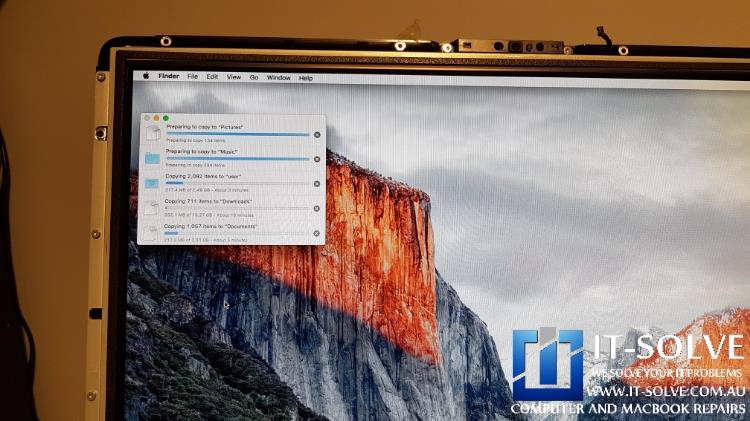 We comply with the Australian Privacy Act to ensure your data is not leaving your laptop's premises nor our workshop.
If we need to backup and transfer your data between installations or hard drive upgrades we ensure it is backed up on temporary storage which gets wiped after each customer. This way we ensure your data is securely transferred across to your new system.
Where to start?
1. Call, Text or Chat with us

Start with getting a rough quote of the repair. As our prices depend on the issue and the model – it is hard for us to list all the configurations here on our website.
Better is if you can give us a Call 0469317177 or contact us via WhatsApp or Messenger, we will reply with an instant quote.
2. Assessing the damage

You have got your quote and are happy to proceed? Excellent!
Let us confirm the quote by checking the internals of the computer and damage happened. We can do that by you bringing it over or letting us pick it up for free (in Adelaide only)

You will need to book your repair first so we can allocate a slot for you. As we can be out with a customer, and if you pop in the workshop without a booking, we may miss you.

If you are interstate you can mail it to us. Postage may cost you about $30, we will cover the return.
Please fill our booking form with your details and provide tracking information
3. Finding the fault and Repairing the computer

We will get right on to it. This may take from couple days to a week, depending on if we need parts ordered or have them in stock.

You will be informed on every update we have on your repair. You can also get live photos of the repair if you have contacted us via WhatsApp or Messenger.
4. Testing, testing, testing

We run overnight tests such as Apple diagnostic tests or third-party tests to ensure the stability of our repairs.

If a graphic repair was performed, we issue heavy graphic test software to run overnight ensuring full functionality.
5. Repair Completed

Once we are confident that repair has been successful we will let you know about it and arrange for you to have it back in the fastest and safest way possible.

You also get 30 Days warranty on our repairs, for peace of mind.
If something goes wrong and repair is not as we wish to be, you are covered with full refund guarantee (excluding the diagnostic and shipping fees)
---
Contact Us

If you would like to bring your computer for a repair, please book your repair here first or contact our repair team via 0469317177 |
WhatsApp |
Messenger to get booked in.