Acer Chromebook Repair broken hinge is a common repair we get on most laptops.
Laptop Hinges are susceptible to dust and fluff which collects and tightens the mechanism, causing hinge support to be under enormous pressure. This pressure causes hinge supporting plastics to snap and break.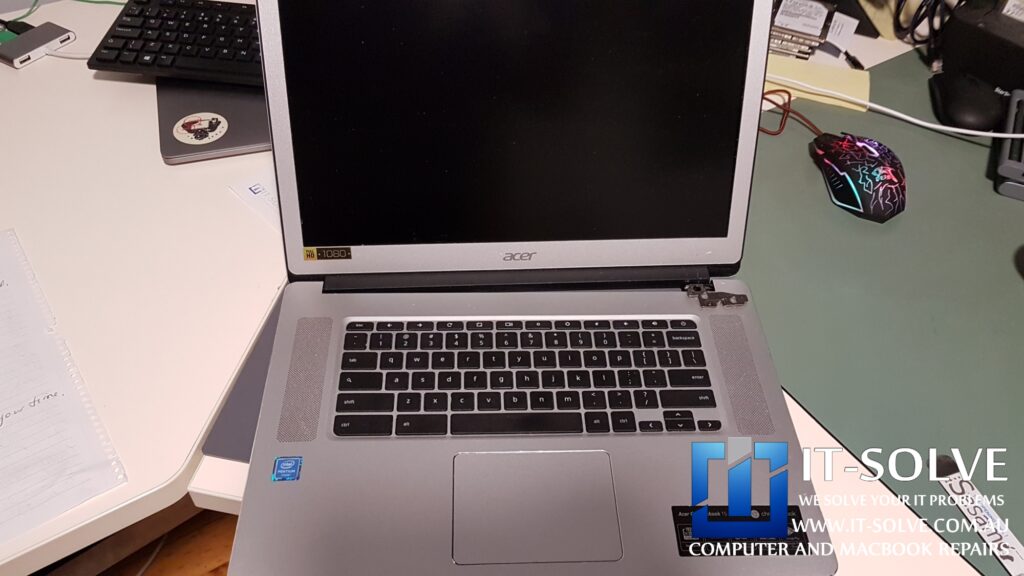 If we check the damage closely, we can see how the hinge has protruded through the screen assembly and damaged the screen cable. This caused the Acer Chromebook to show a black screen.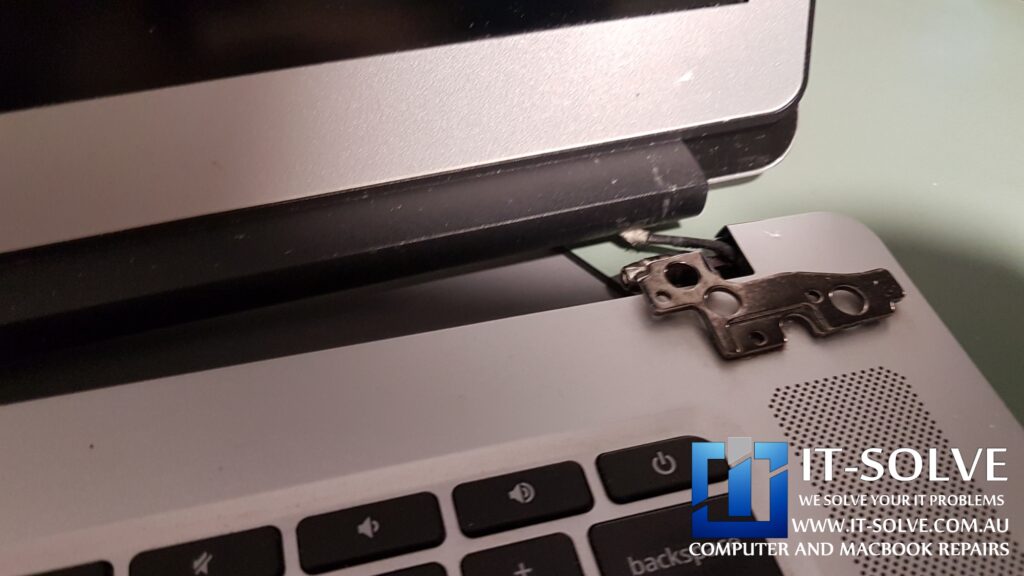 Apart than the broken hinge, it was clear that there is also an issue with the screen cable. When we checked closely, we could say that it must be squashed between the covers and damaged. Thus resulting in black screen problems on this Acer Chromebook.
Acer Chromebook Repair Process
We took the screen assembly apart to check the damage and repair needed.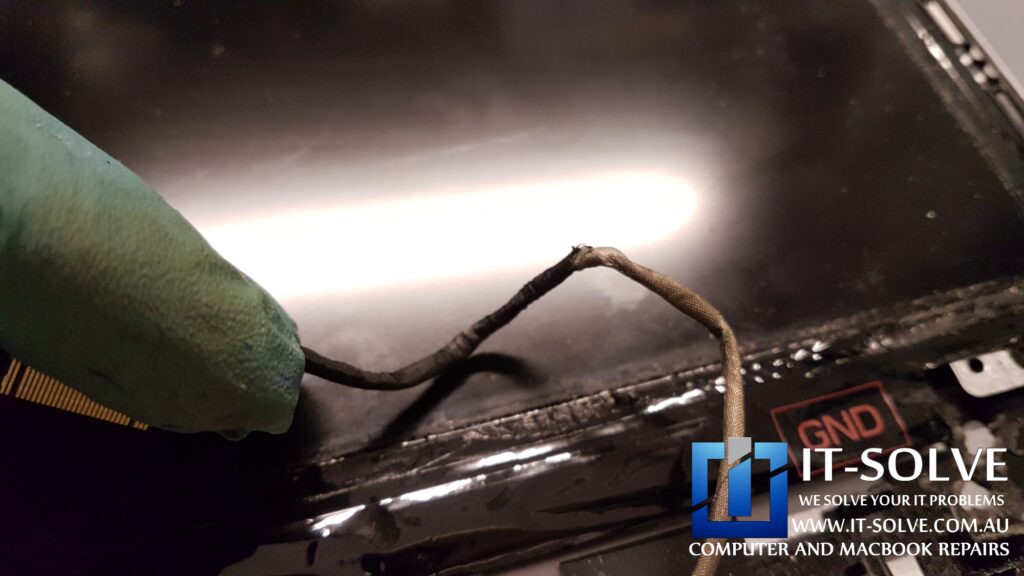 Disassembling the screen frame revealed the damaged screen cable. It seems like the bent caused damaged wires within. These screen cables have between 10-20 lines inside responsible for video transfer to the LCD panel.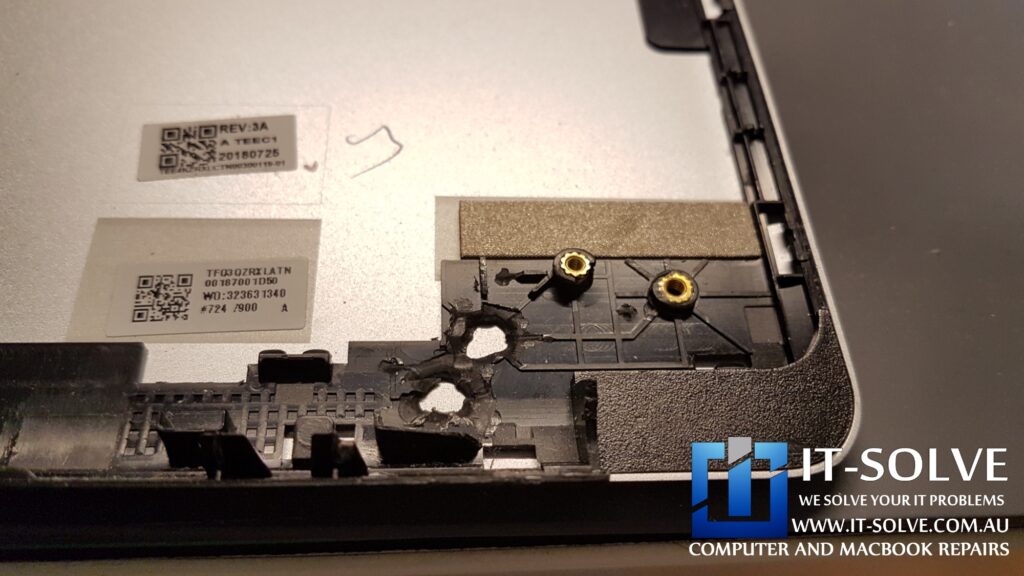 We took the hinge out and the damaged hinge support revealed itself. As seen, the broken bits are where the nuts were holding the hinge.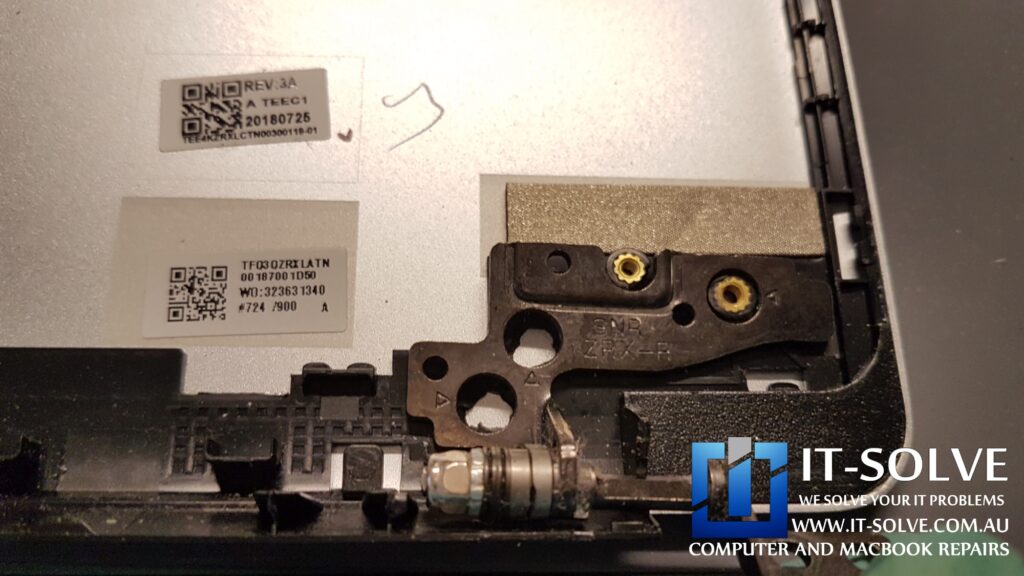 Acer Chromebook Repair we offer here in Adelaide includes a couple of simple steps:
Get a Quote for the repair before any work is done, even over the phone.
Free pick up from the client's location in Adelaide. Or alternatively, drop in for a quick check while you wait.
Confirming final cost and "Go" from the client.
Repairing and ensuring everything works as expected.
Returning repaired system back to the client. Or the client can pick it up from our workshop.
We have sophisticated equipment in our workshop with a high accuracy microscope, ultrasonic cleaning bath, reflow machine, and micro-soldering tools to achieve high-quality logic board repairs. With hundreds of components in stock, we can quickly locate and replace faulty chips, resistors, and capacitors in Macbooks.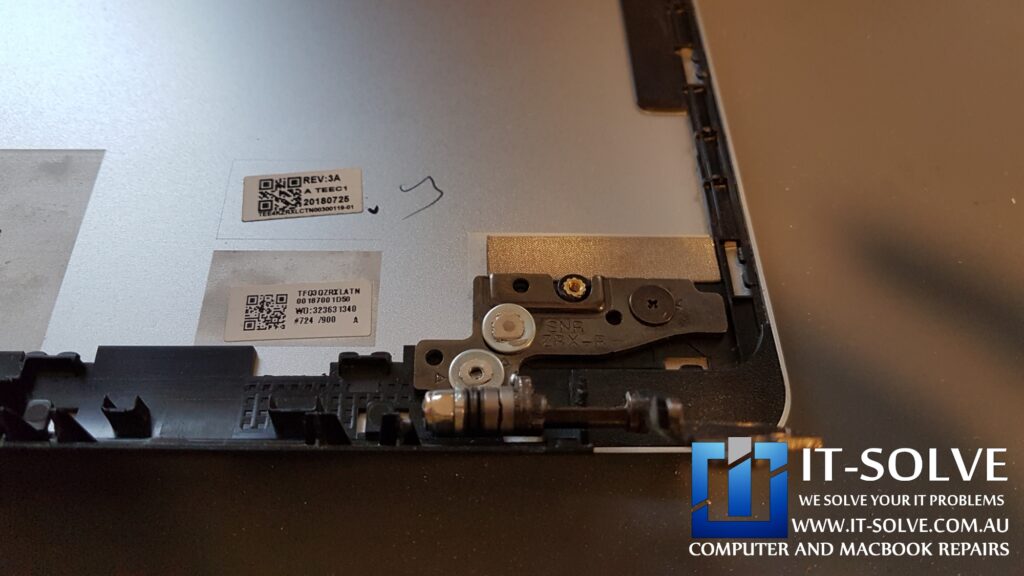 We cleaned the area and repaired the hinge support using a reliable procedure.
By opting using rivets instead of glue, we can ensure that it won't break easily again.
We also replaced the screen cable as repair was not possible on so many damaged wires.
The Result
After successful Acer Chromebook Repair, we had easily opening and closing cover now. Also the screen resumed functionality as expected.
Frankly enough the rivets looked nice on this metallic feel cover Acer Chromebook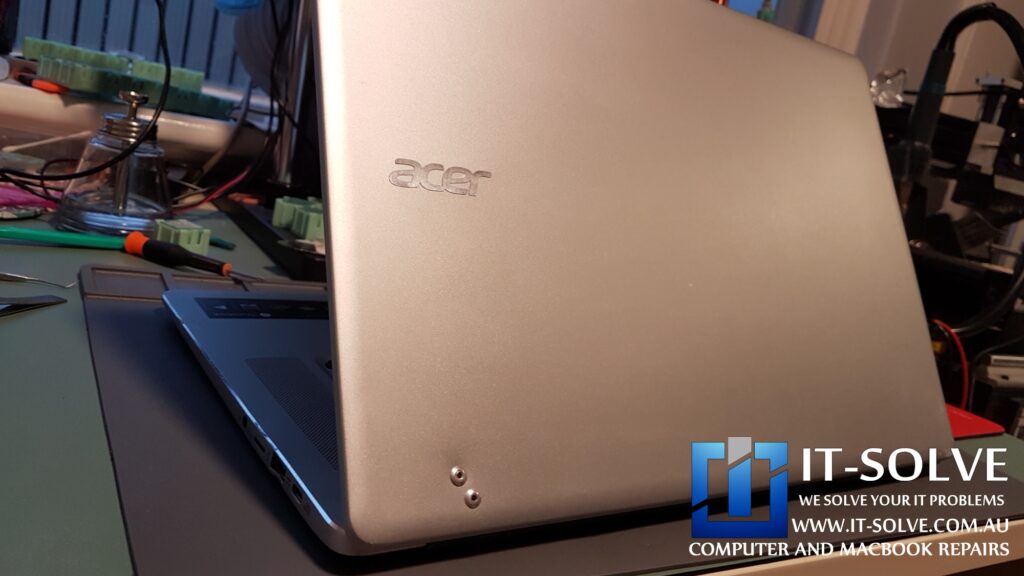 Do you need Acer Laptop Hinge Repair Service in Adelaide? Check cost estimate here.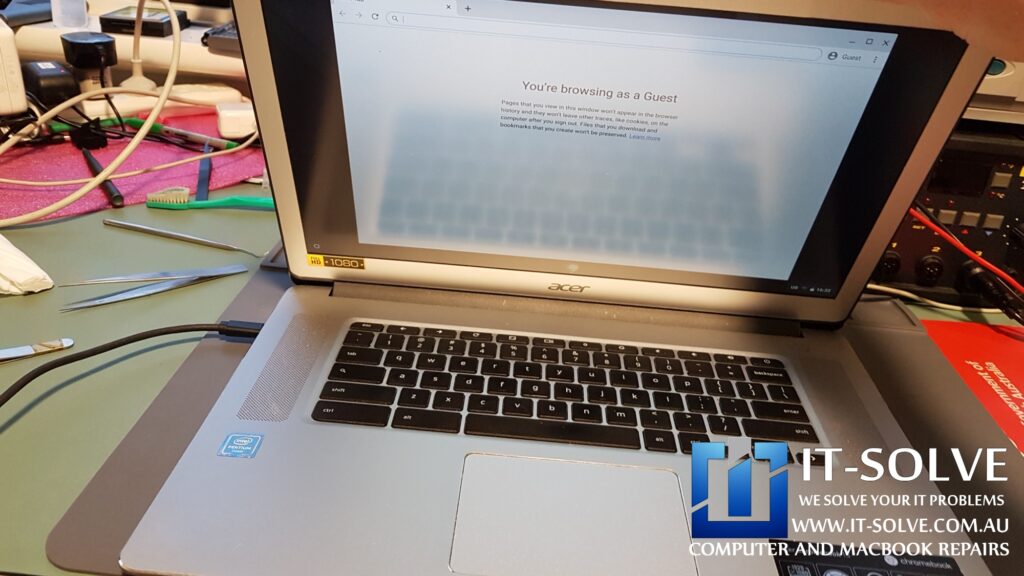 If you have a Laptop or Computer causing troubles and need a Computer Repair Service in Adelaide, give us a call and we will advise for the best scenario to get your Computer Repaired.
We at IT-Solve, specialize in computer and electronics repairs. We will do our best to repair your Computer quickly without involving high costs and long waiting times in repair shops.
Call us now on 0469317177 or drop us an inquiry via
WhatsApp or
Messenger – Our engineers will respond quickly to your inquiry.