We know how annoying is when we need to wait for for he applications to open. Especially when we are in rush to complete an assignment and the spinning wheel of death slowing our productivity.
Some will say that the annoying jumping icon while we are waiting applications to launch is not a big deal, but overtime it becomes unbearable as the whole iMac or Macbook slows down and is barely usable.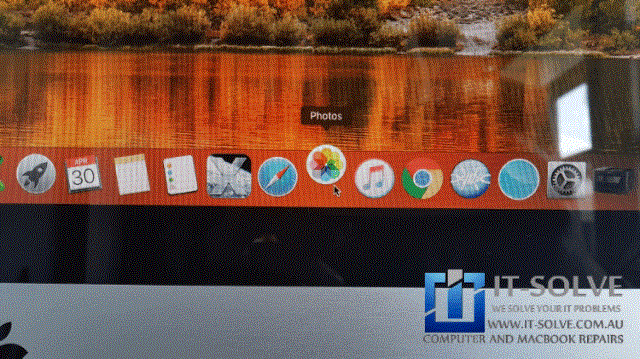 This exact issue had baffled our customer recently. And as everyone else does he turned to Apple for advice. Unsurprisingly for us, Apple's advice was to buy the new model. This being 27″ iMac, a new model would have cost him near 4000$.
Luckily he did his research and found us. We able to see him the very same day and run diagnostic on his 2011 27″ iMac.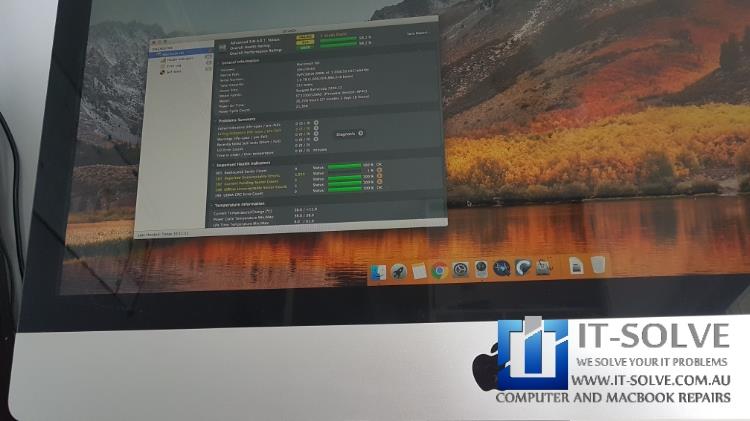 As we have expected of this iMacs we found performance issues being caused by the hard drive.
Over the years, these iMacs (and any computers really) get clogged with dust and fluff as 3 powerful fans are circulating fresh air around the internals of the iMac. This is a common issue and the solution is simple if preventative measures are being communicated to the customer at a time of purchase. Which unfortunately never is! Selling new model iMac and Macbooks has a higher priority for Apple than ensuring they last longer.
Repair Process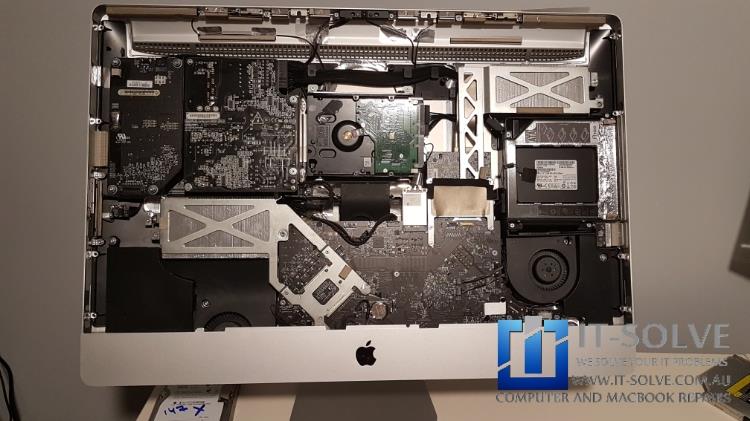 This is a simple repair once underlying issues are isolated and understood.
These iMacs are excellent computers with powerful enough CPU and GPU to last many years more. This is the best time to have it upgraded while it is taken apart.
This is what we exactly did, we have installed a 512GB SSD drive on the place of the DVD drive. Let's face it, in this era, no one is using their DVD drives anymore. We either stream multimedia or download it from the web.
Additionally, as the customer is a photographer he needed additional space. And we were to the rescue with multiple options there. Now the operating system is moved to an SSD drive, there was a space for a second hard drive. So we went and offer from 1TB to 8TB to get installed there. As he was new to photography he decided to start small and got 1TB installed as a secondary hard drive.
What is great about these pre 2015 iMac's is that they are straight forward to take apart and upgrade. Nothing like the new generation iMac designed to be thrown away if upgrade is needed or gets slow.
Macbook slow loading repair we offer here in Adelaide includes a couple of simple steps:
Get a Quote for the repair before any work is done, even over the phone.
Free pick up from the client's location in Adelaide. Or alternatively, drop in for a quick check while you wait.
Confirming final cost and "Go" from the client.
Repairing and ensuring everything works as expected.
Returning repaired system back to the client. Or the client can pick it up from our workshop.
The Result
This iMac with a slow loading operating system and applications was repaired successfully. We have fitted a fast 512GB SSD drive where we installed the operating system and programs.
Additionally, we have installed 1TB HDD to keep customer's data and future high-quality raw photographs.
Would you like to read more about our Mac repairs, related to this topic? Check out some of our published repair cases.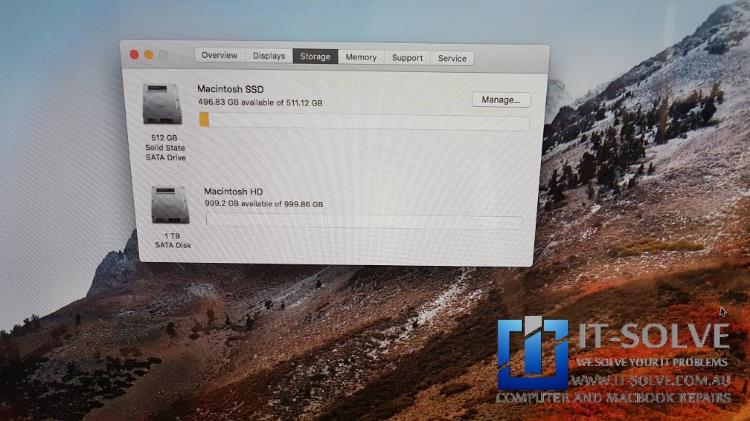 If your Macbook or iMac is causing trouble and need a Macbook Repair Service in Adelaide, give us a call, and we will advise for the best scenario to get your device repaired.
We at IT-Solve, specialise in computer and electronics repairs. And we will do our best to quickly repair your computer without involving high costs and long waiting times in repair shops.
Call us now on 0469317177 or drop us an inquiry via

WhatsApp or
Messenger – Our engineers will respond quickly to your question.