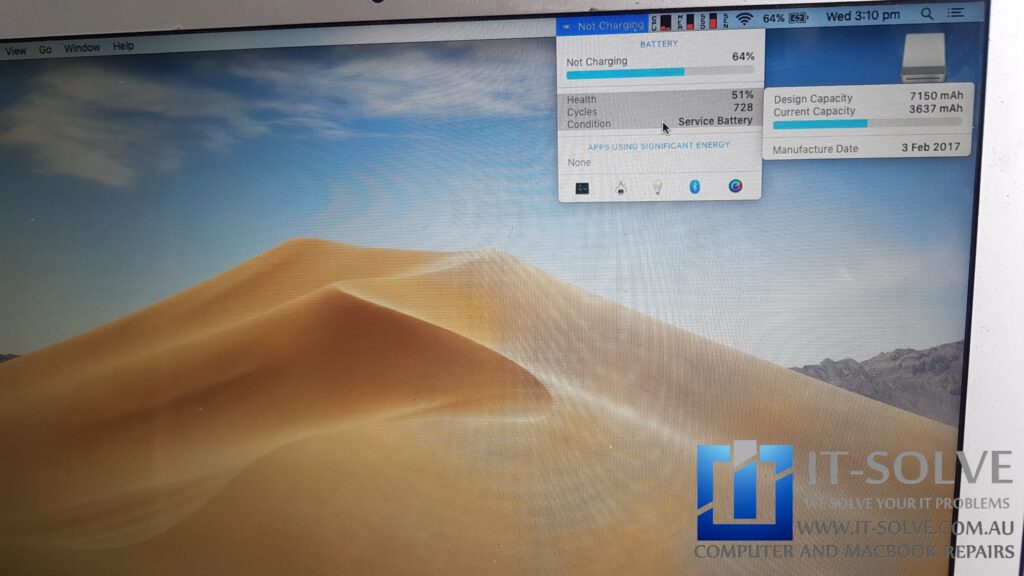 If your battery is showing Service Battery on the battery. That is usually an indicator that the battery needs to be replaced.
Macbook Repair in Adelaide includes a couple of simple steps:
Quote for the repair before any work is done, even over the phone.
Free pick up from the client's location in Adelaide. Or alternatively, drop in for a quick check while you wait.
Confirming final cost and "Go" from the client.
Repairing and ensuring everything works as expected.
Returning repaired system back to the client. Or the client can pick it up from our workshop.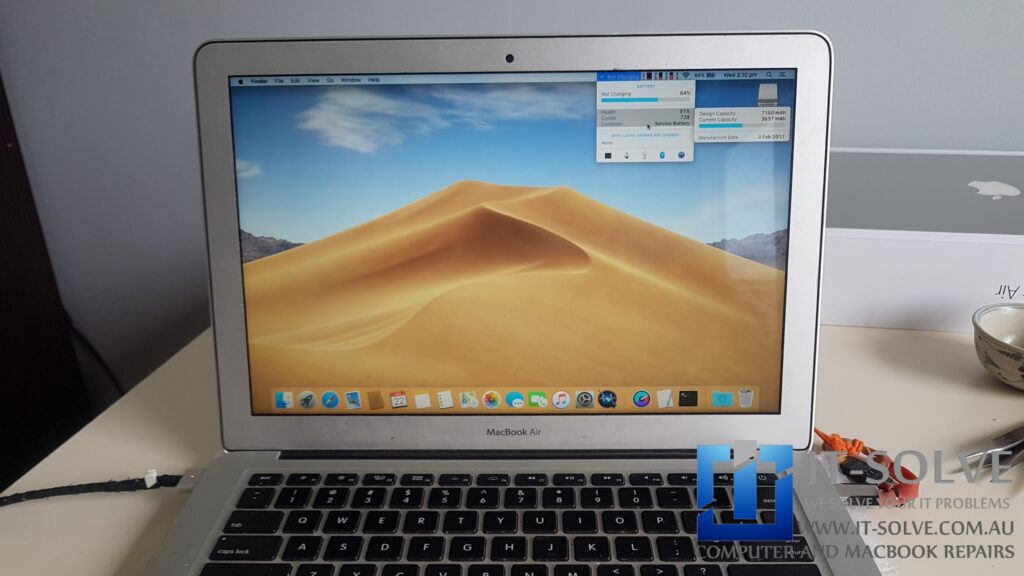 We opened it apart and saw the Macbook is very dusty. That is one of the reasons these batteries overheat and their lifespan reduces greatly.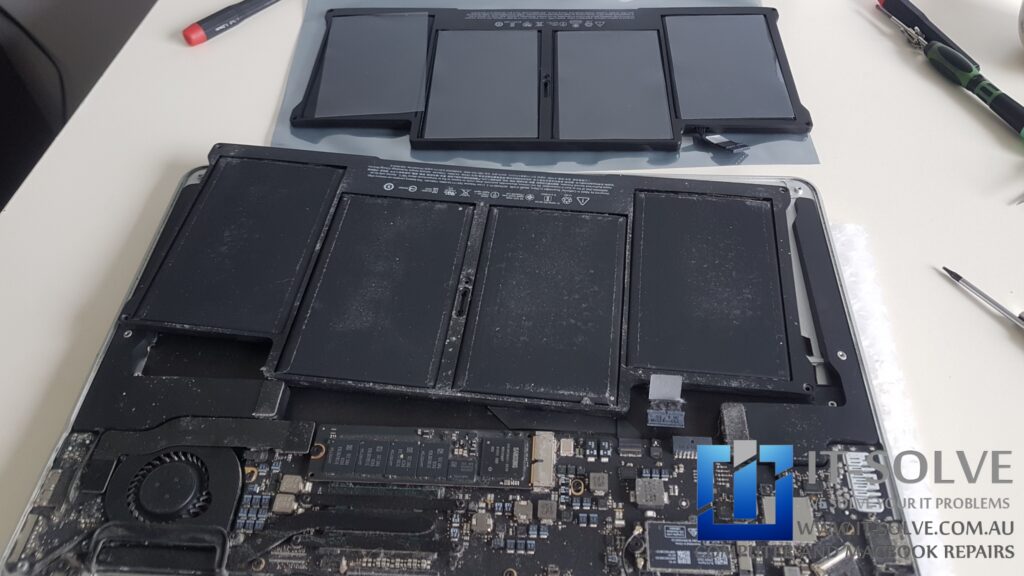 We ensure that we provide only genuine batteries. This way you can enjoy long-lasting battery and ensure knock-off battery won't decide someday to draw too much current and damage your charging circuit on your logic board.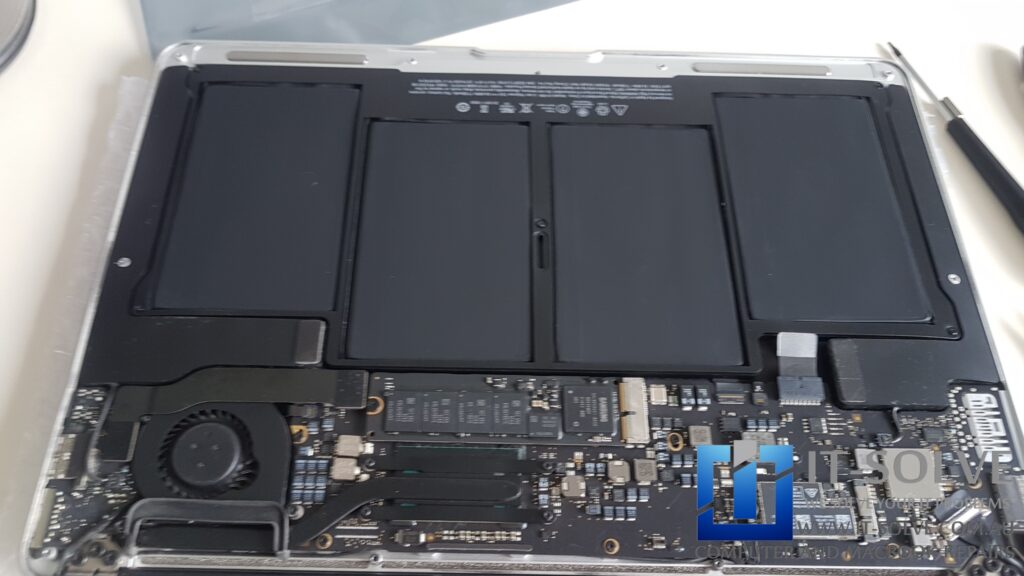 After replacing the battery on this Macbook we can test now that the system is charging.
We assembled the Macbook Air and run a cycle of charging and discharging the battery to ensure it operates as expected.
In case you have a Macbook which is not behaving as expected and need a repair always rely on professionals, These are expensive computers and small mistake may cause you a fortune. Apple electronics are extremely sensitive to ESD and any mishandling may result in a damaged logic board.
If your Macbook or iMac is causing trouble and need a Macbook Repair Service in Adelaide, give us a call, and we will advise for the best scenario to get your device repaired.
We at IT-Solve, specialise in computer and electronics repairs. And we will do our best to quickly repair your computer without involving high costs and long waiting times in repair shops.
Call us now on 0469317177 or drop us an inquiry via

WhatsApp or
Messenger – Our engineers will respond quickly to your question.