This time we had an 11″ Macbook Air for repair. We don't get these 11″ Macbook Air much much better performing and sturdier than 12″ Macbooks.
Customer out of nowhere got loading bar stuck halfway through. Even multiple restarts and shutdowns didn't help to resolve the issue.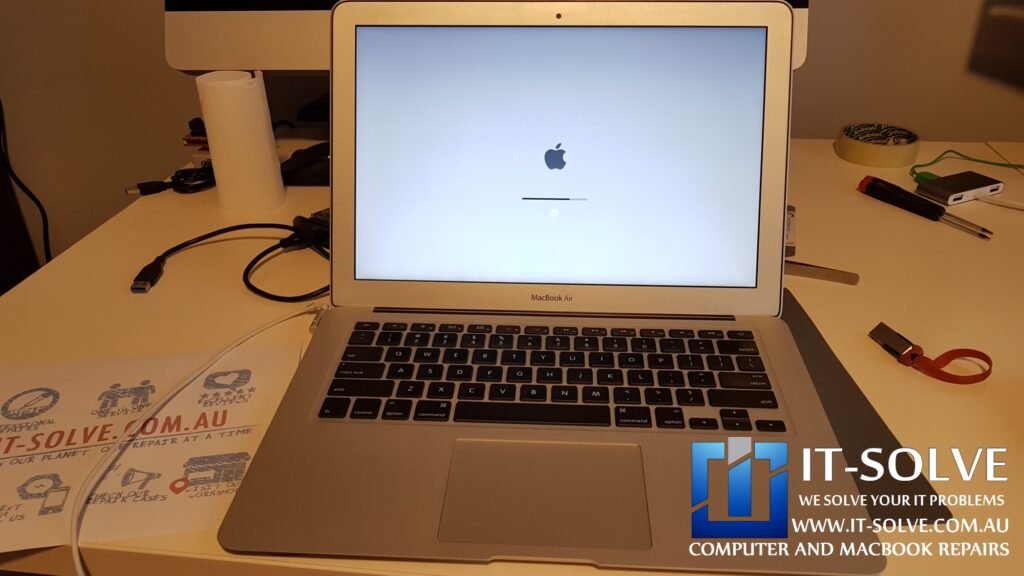 When he called us, we knew something is wrong with the SSD. So we gave him a quote for a repair over the phone.
Repair Process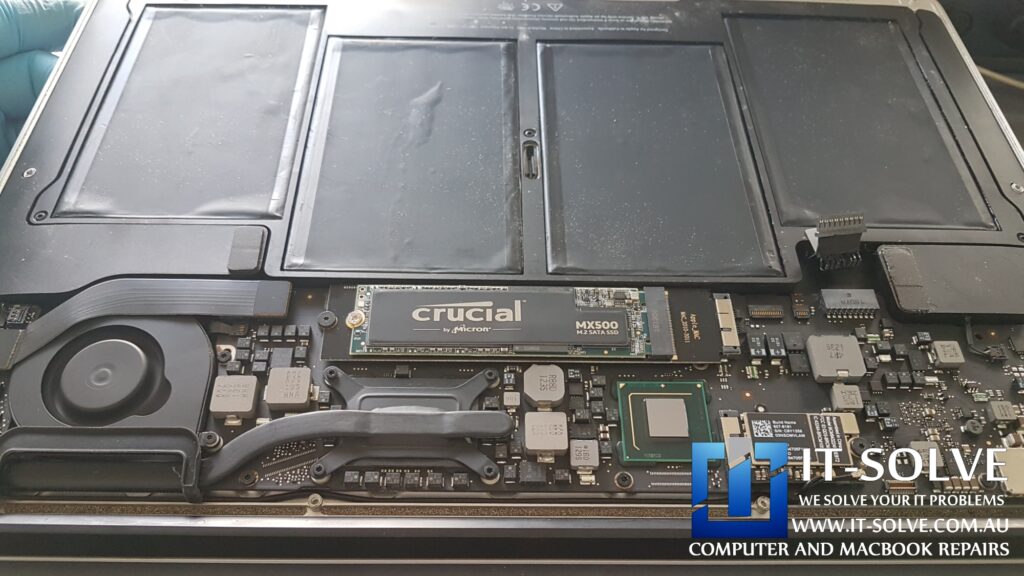 When Macbook Air arrived for a Repair, we ran a quick test and SSD popped up as a sore thumb.
Luckily for the customer the data was still accessible, although extremely slow to recover.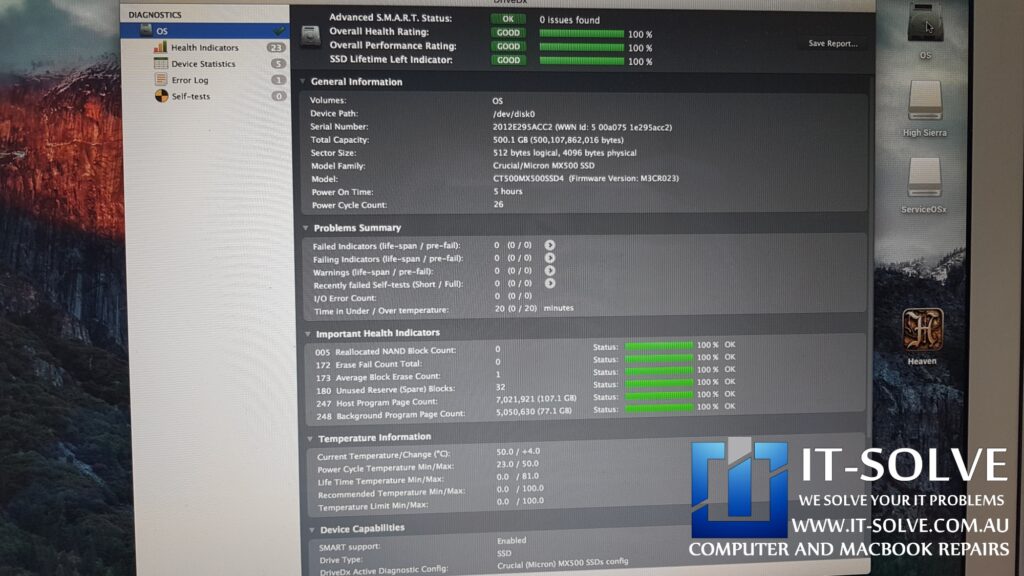 We offered the customer a couple of sizes drives, asking him how much data he is planning to save on it. As his original disk was 128gb, he was very keen to upgrade to 500gb.
We used an extension board so that we can fit this fast SSD on the place of the original one. It worked perfectly and got this Macbook Air Repair done brilliantly.
Macbook Air not loading Repairs we offer here in Adelaide includes a couple of simple steps:
Get a Quote for the repair before any work is done, even over the phone.
Free pick up from the client's location in Adelaide. Alternatively, drop in for a quick check while you wait.
Confirming final cost and "Go" from the client.
Repairing and ensuring everything works as expected.
We are returning a repaired system to the client. Or the client can pick it up from our workshop.
We have sophisticated equipment in our workshop with a high accuracy microscope, ultrasonic cleaning bath, reflow machine, and micro-soldering tools to achieve high-quality logic board repairs. With hundreds of components in stock, we can quickly locate and replace faulty chips, resistors, and capacitors in Macbooks.
The Result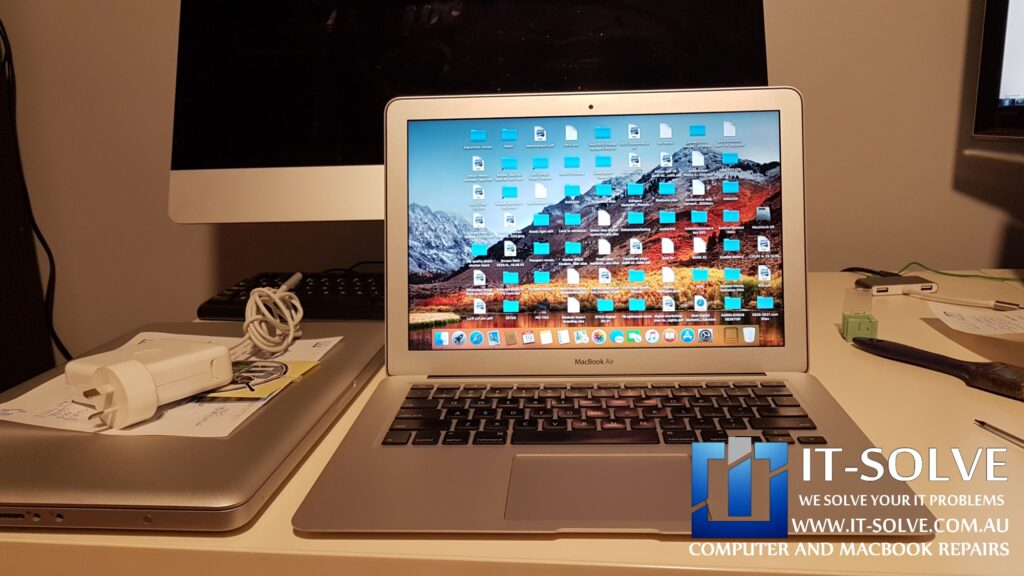 The last step was to transfer customers data back to precisely the same places. This way, there will be no unfamiliarity with the new system.
Would you like to read more about our Macbook Upgrades and Repairs? Check out some of our published repair cases.
If your Macbook or iMac is causing trouble and need a Macbook Repair Service in Adelaide, give us a call, and we will advise for the best scenario to get your device repaired.
We at IT-Solve, specialise in computer and electronics repairs. And we will do our best to quickly repair your computer without involving high costs and long waiting times in repair shops.
Call us now on 0469317177 or drop us an inquiry via

WhatsApp or
Messenger – Our engineers will respond quickly to your question.