Accidents happen, and most of the time, it's either spilled liquid or impact on the screen. However, this time it was a broken screen.
Pretty much in all cases, we will need a Macbook Screen Replacement, which includes the whole top case assembly replaced with a new one. WIth old generation Macbooks, we could replace the internal screen matrix on them. However, this is not the case anymore with the new generation thinner Macbook Screens.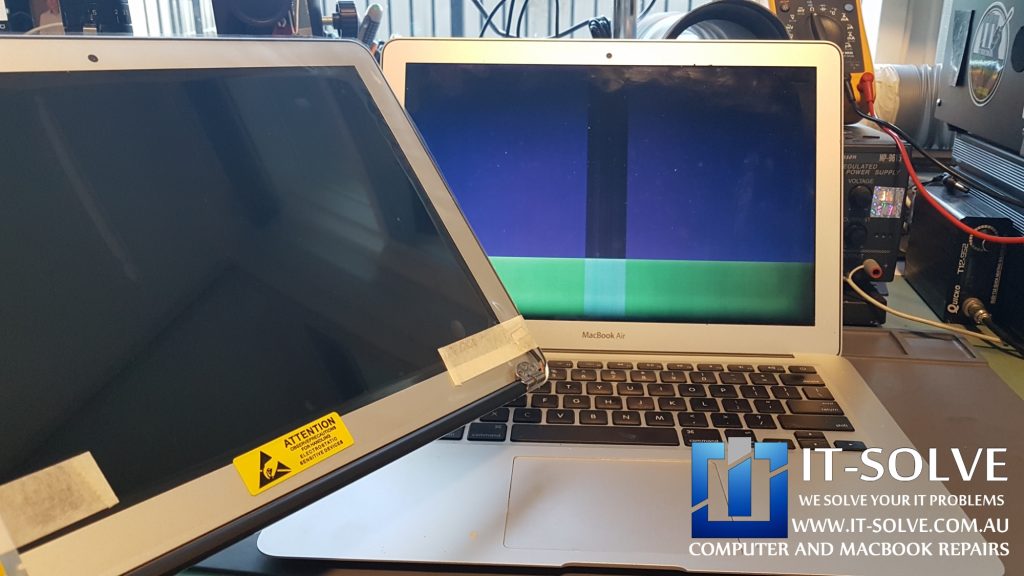 Macbook Air Screen Replacement Repair Procedure
As we mentioned earlier, the repair procedure on Macbook Air Screens involves top screen assembly replacement in almost all cases. We need to replace the screen assembly with a new one. It is important to take all precautions when we replace it, including anti-static damage.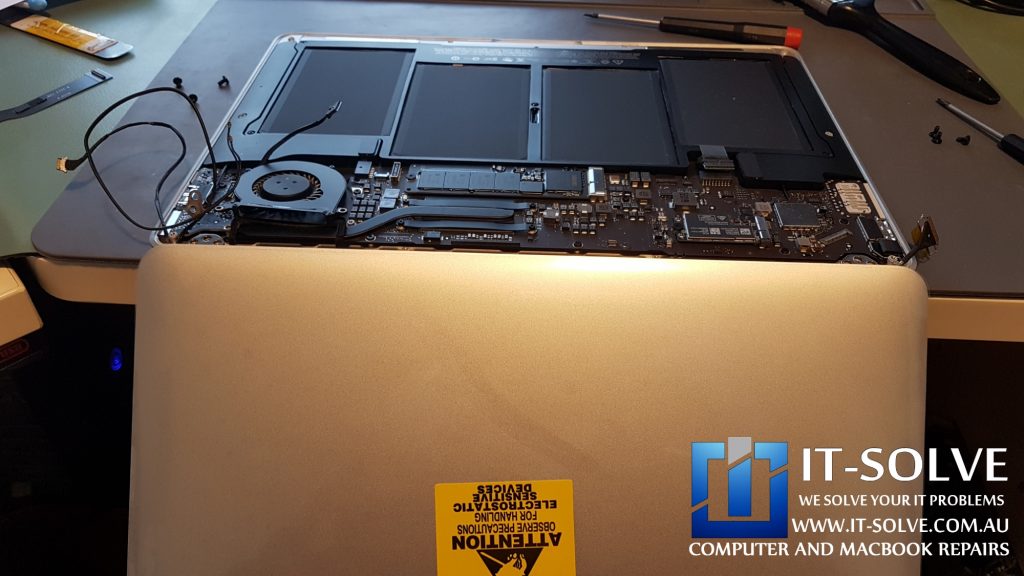 We have a sophisticated equipment workshop with high accuracy microscope, ultrasonic cleaning bath, reflow machine and tools for micro soldering to achieve high-quality logic boards repairs. With hundreds of components in stock, we quickly located and replaced the faulty resistors and capacitors in the area.
Successful Macbook Air Screen Replacement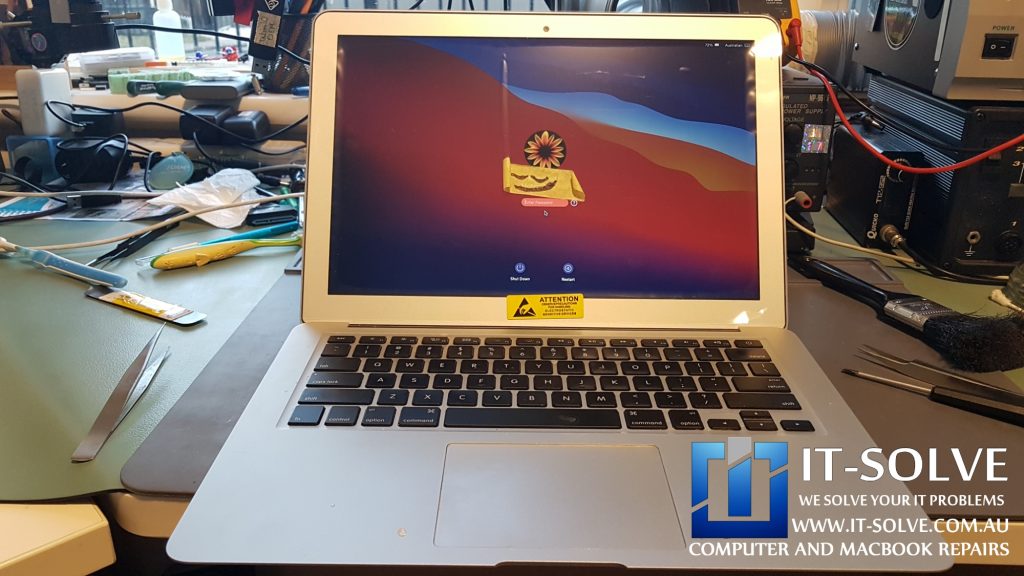 This Macbook Air Screen Replacement was a breeze. Compared to the complex liquid damage logic board repairs we often get in our workshop. It is great from time to time to get a little more straightforward cases so we would have more time to R&D of new ways to fix Macbooks and reverse engineer new "unrepairable" Macbook designs.
If your Macbook or iMac is causing trouble and need a Macbook Repair Service in Adelaide, give us a call, and we will advise for the best scenario to get your device repaired.
We at IT-Solve, specialise in computer and electronics repairs. And we will do our best to quickly repair your computer without involving high costs and long waiting times in repair shops.
Call us now on 0469317177 or drop us an inquiry via

WhatsApp or
Messenger – Our engineers will respond quickly to your question.