New Macbook Air is such a beautiful laptop. Their sleek and thin design is definitely the reason so many people prefer to replace their pre-2018 Macbook Air with these ones.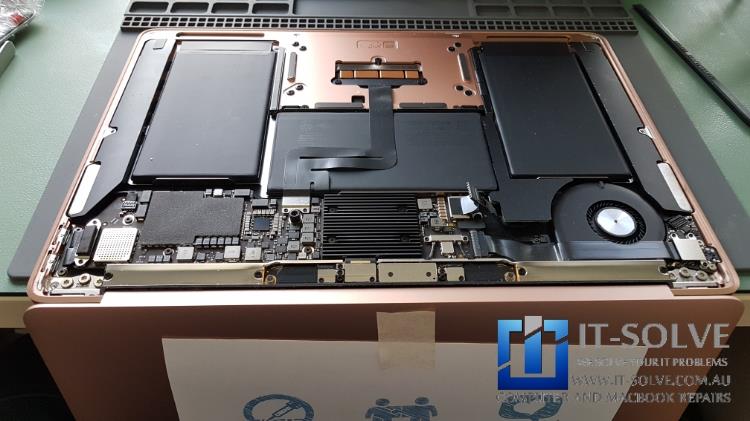 However, when things go wrong, they go wrong in a terrible possible way. Such in this case with the customer's 2019 Macbook Air screen broke and needed a replacement.
Repair Process
This will be a short post. We just want to explain why these screens are so expensive.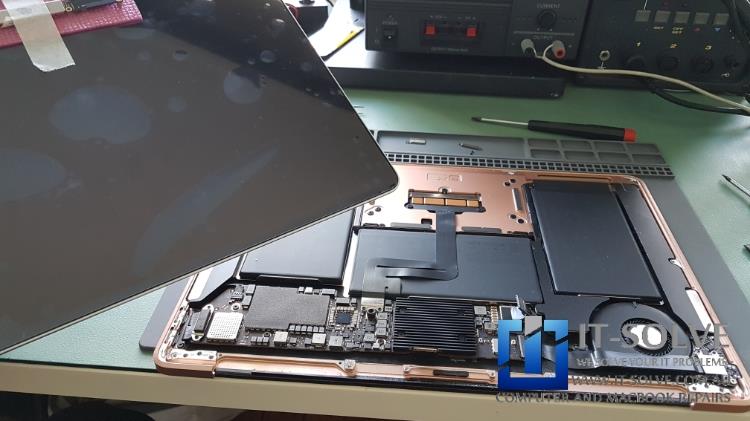 All Macbook Air since 2018 are built with retina screens. These screens are with a much better viewing angle and picture quality. And it can come in different colors.
But unfortunately, that's it. All the quality build and sturdiness of the previous generation screen is left in the past. These new screens brake so easily that we have been replacing them more often than any other screens on Macbooks we did in our history of MacBook repairs.
We had also lots of cases where the ribbon cable of the screen gets damaged by food or dust particles. And this is on less than 3 years old laptop (of course just outside of warranty).
Furthermore, opposite to the expectations that more often replaced we will see screen prices plummet, we actually see them rising. Due to Apple not allowing retina screens to be manufactured for more than 3 years. Unlike screens for previous generation Macbooks. Now we end up in a situation where for sub 3000$ worth Macbook We need a screen replacement which could cost around 1000$. Our profit margin on these screens is minimum as we cannot charge more due to the coat of the screen to us. And we additionally need to install professionally these delicate screens, provide warranty and cover any return cost and time with suppliers when something goes wrong.
MacBook Screen Replacement we offer here in Adelaide includes a couple of simple steps:
Get a Quote for the repair before any work is done, even over the phone.
Free pick up from the client's location in Adelaide. Or alternatively, drop in for a quick check while you wait.
Confirming final cost and "Go" from the client.
Repairing and ensuring everything works as expected.
Returning repaired system back to the client. Or the client can pick it up from our workshop.
We have sophisticated equipment in our workshop with high accuracy microscope, ultrasonic cleaning bath, reflow machine and tools for micro soldering to achieve high-quality logic board repairs. With hundreds of components in stock, we can quickly locate and replace faulty chips, resistors, and capacitors in Macbooks.
The Result
With fitted new keyboard Macbook
Would you like to read more about our Macbook Screen Replacement or Repairs? Check out some of our published repair cases.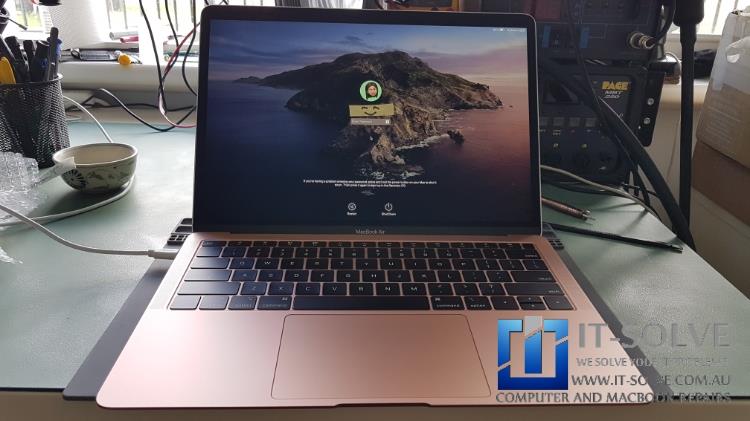 Do you need Macbook Screen Replacement service in Adelaide?
If your Macbook or iMac is causing trouble and need a Macbook Repair Service in Adelaide, give us a call, and we will advise for the best scenario to get your device repaired.
We at IT-Solve, specialise in computer and electronics repairs. And we will do our best to quickly repair your computer without involving high costs and long waiting times in repair shops.
Call us now on 0469317177 or drop us an inquiry via

WhatsApp or
Messenger – Our engineers will respond quickly to your question.