Macbook Pro damaged fan connector repair in Adelaide
We have received this 2010 Macbook Pro with broken fan connector. Customer accidentally knocked-off the connecter when trying to service the macbook.
These connectors are very delicate and soldered on the logic board. The fan connector clips into them and provides voltage and control to the fan.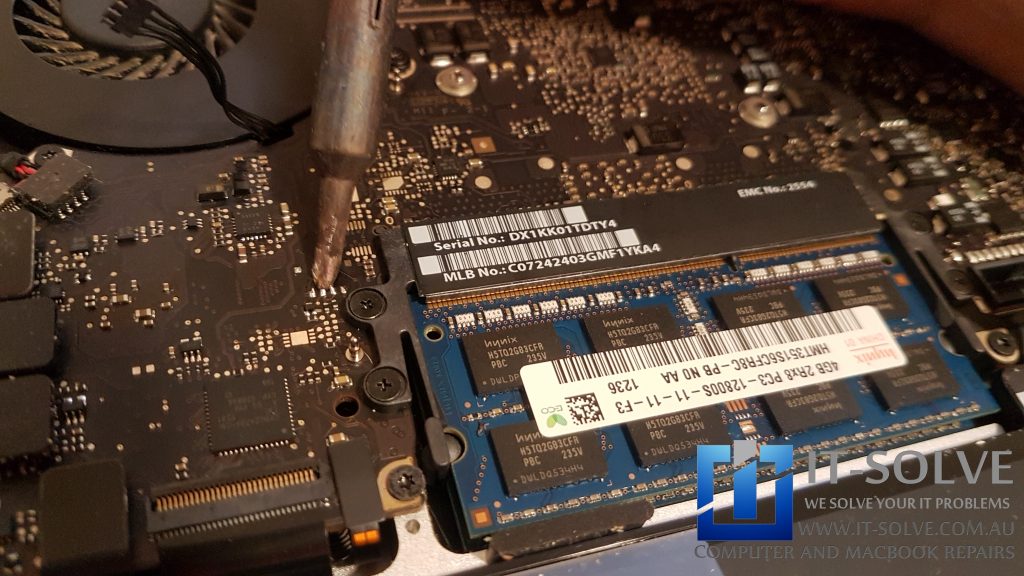 We clean up the area and prepare the pads for soldering new connector on the broken one's place. Due to the force, while taking out the connector customer has ripped-off some of the traces.
We have sophisticated equipment workshop with high accuracy microscope, ultrasonic cleaning bath, reflow machine and tools for micro soldering to achieve high-quality logic boards repairs. With hundreds of components in stock, we quickly located and replaced the faulty resistors and capacitors in the area.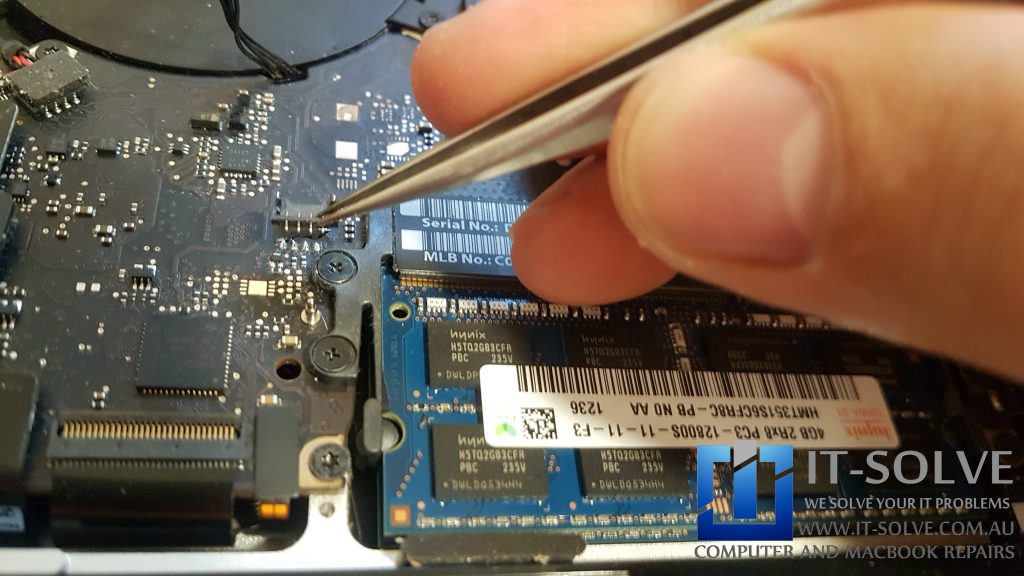 We had to resolder new fan connector to this place and repair some of the broken traces to bring the voltage to the connector and fan respectively.
In case you have a Macbook which is not behaving as expected and need a repair always rely on professionals, These are expensive computers and small mistake may cause you a fortune. Apple electronics are extremely sensitive to ESD and any mishandling may result in damaged logic board.
Please note: This is a showcase of our services, not a tutorial in any sense.  We wouldn't recommend following any of the steps of the article or video to repair your Device yourself! These are sensitive electronics and can get damaged unavoidably! You wouldn't want to be in a situation of your Apple Device worth a lot, being bricked.
Do you need Macbook Repair service in Adelaide?
If you have iMac or MacBook causing troubles and need Mac repair service in Adelaide, give us a call and we will advise for the best scenario to get your Mac repaired. We at IT-Solve, specialise in computer and electronics repairs. And will do our best to repair your Mac quickly without involving high cost or long queue in repair shops. Call us now on 0469317177 or drop us an enquiry through our contact form or support @ it-solve.com.au – Our engineers will respond quickly to your enquiry.