Windows Laptop blue screen repair
An unusual repair we had was this Razer laptop which suddenly start freezing and showing blue screens. Even after Windows reinstall, laptop blue screen kept reoccurring randomly.
The customer tried to reinstall the operating system, but even after that the system was freezing intermittently and showing random blue screens.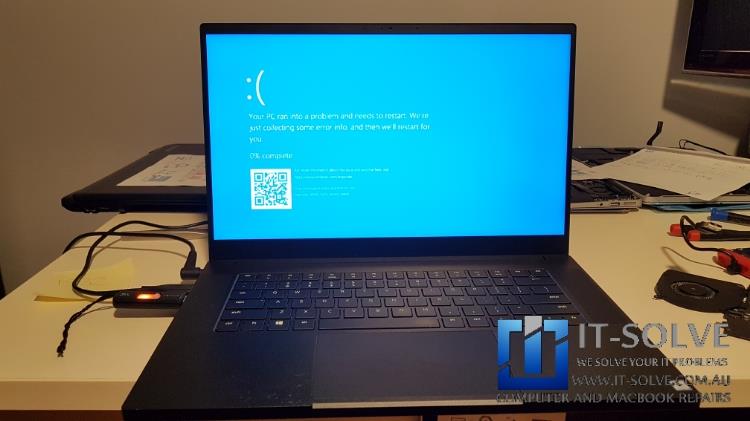 The Fault
Razor laptops are high-performance laptops which can easily tackle most of the calculations thrown to them.
However, like many laptops, they have their weak spots. And with this model is the heat transmitter pad located on the SSD.
It seems to be bit ticker than it should be and the bottom cover pressure bends the SSD drive and overtime it develops cold joints.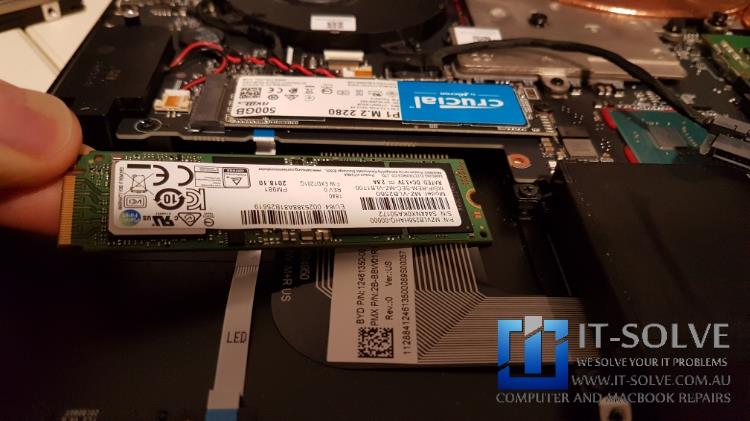 Repair Process
While the laptop was on the operation table, the customer also asked if we can pump up the memory and do a recent memory upgrade.
These Crucial SSD drives are really fast, incomparable to any other SSD drives.
Once we have fitted both 1TB SSD and 32GB RAM, this Razer laptop become a beast.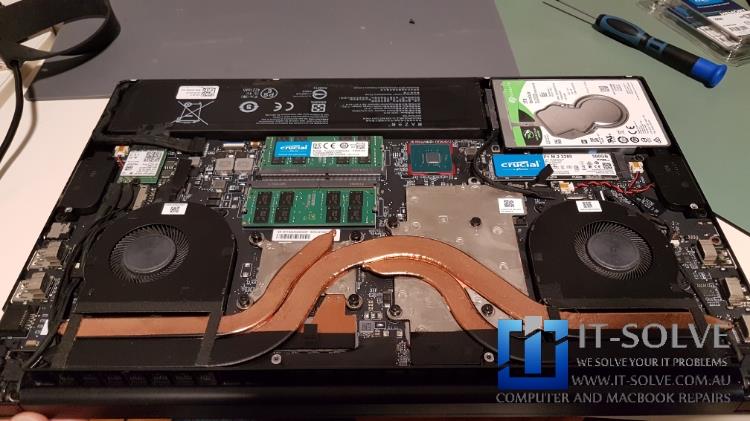 And to be honest, we haven't seen such a quick Windows installation.
It took under 10 minutes to install Windows 10 from a USB drive.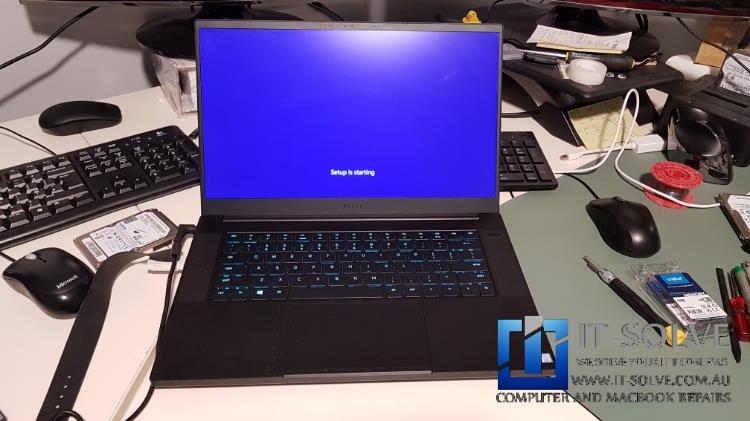 Razer Blue Screen repairs we offer here in Adelaide includes a couple of simple steps:
Get a Quote for the repair before any work is done, even over the phone.
Free pick up from the client's location in Adelaide. Or alternatively, drop in for a quick check while you wait.
Confirming final cost and "Go" from the client.
Repairing and ensuring everything works as expected.
Returning repaired system back to the client. Or the client can pick it up from our workshop.
We have sophisticated equipment in our workshop with high accuracy microscope, ultrasonic cleaning bath, reflow machine and tools for micro soldering to achieve high-quality logic board repairs. With hundreds of components in stock, we can quickly locate and replace faulty chips, resistors, and capacitors in Laptops.
The Result
After such a swift repair, we had high performance laptop with upgraded 1TB M2 SSD drive and DDR4 memory pumped to 32GB. We could see that it was so responsive and would tackle any video processing customer would throw at it.
We also gave it very good clean as the heatsink was quite clogged and probably causing the laptop to overheat.
Would you like to read more about our Laptop repairs? Check out some of our published repair cases.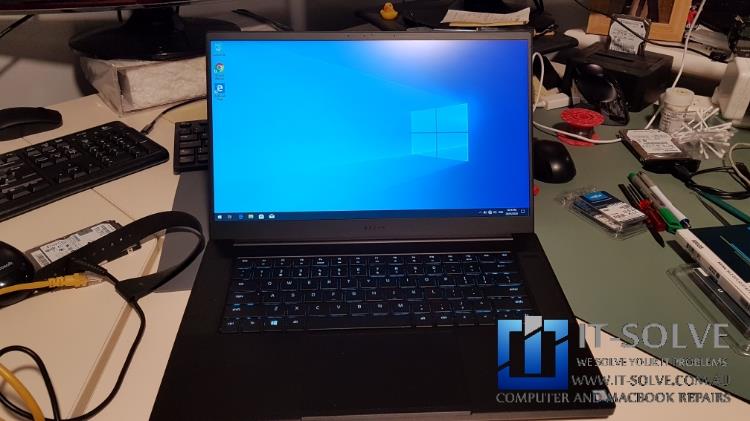 Do you need a Razer Laptop Blue Screen Repair service in Adelaide?
If you have a Computer or Laptop causing troubles and need a repair service in Adelaide, give us a call and we will advise for the best scenario to get your laptop repaired.
We at IT-Solve, specialize in computer and electronics repairs. And we will do our best to repair your Computer quickly without involving high costs and long waiting times in repair shops.
Call us now on 0469317177 or drop us an inquiry through our contact form or support @ it-solve.com.au – Our engineers will respond quickly to your inquiry.