A laptop screen may show deformations while it is being opened, like this Acer Spin 360 laptop with a broken hinge we received recently. If you notice the animation, the screen glass pops up a bit when the screen is opened.
Acer laptop broken hinge Repair Process
We have a couple of options here, to replace the back cover or repair it. But first, we need to understand what has caused the back cover to break its support for the hinges.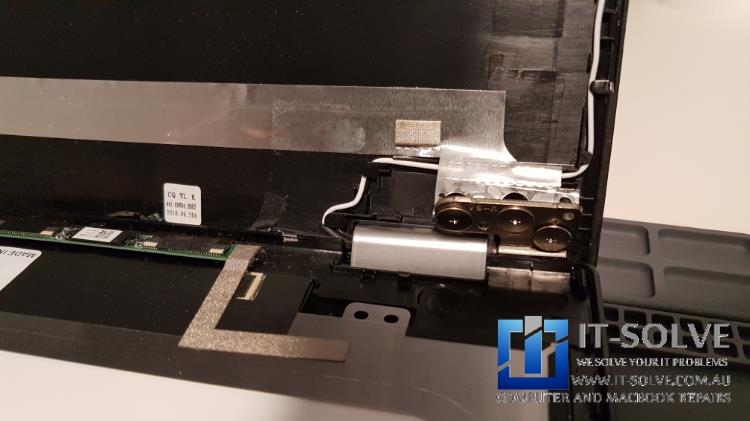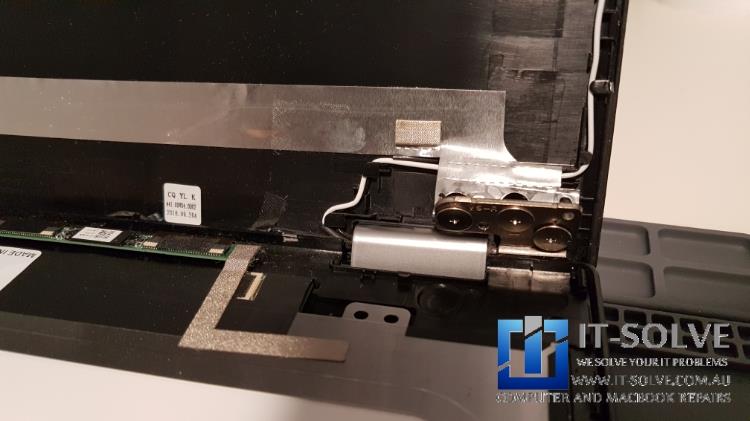 Although it is just a 2-year-old model, the hinges collected enough dust to tightened the mechanism and increase their resistance when opened.
Ideally, they should be open and close smoothly, but what we saw was pressure resulting in the screen almost popping out of its place.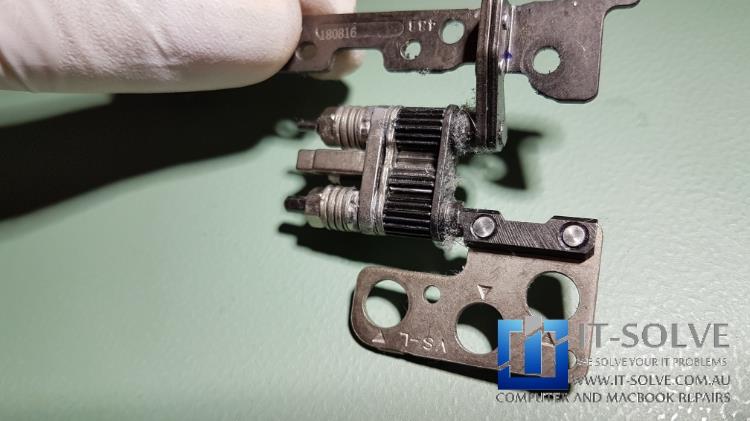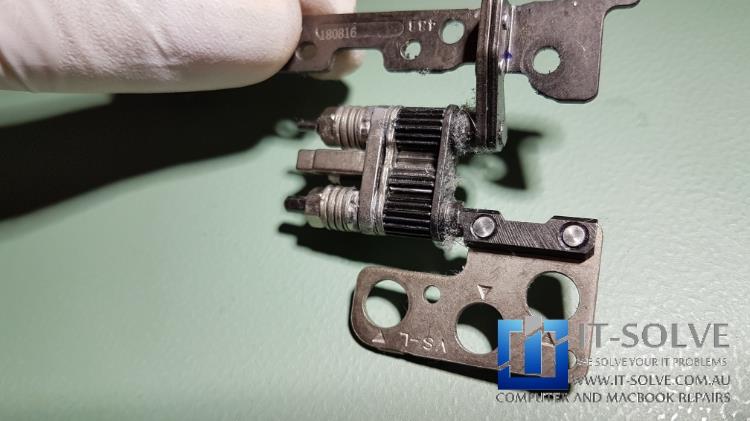 Replacing the back cover and both of the hinges would be the ideal scenario. However, it is an expensive repair, and due to the limited budget of this customer, we have to repair them instead.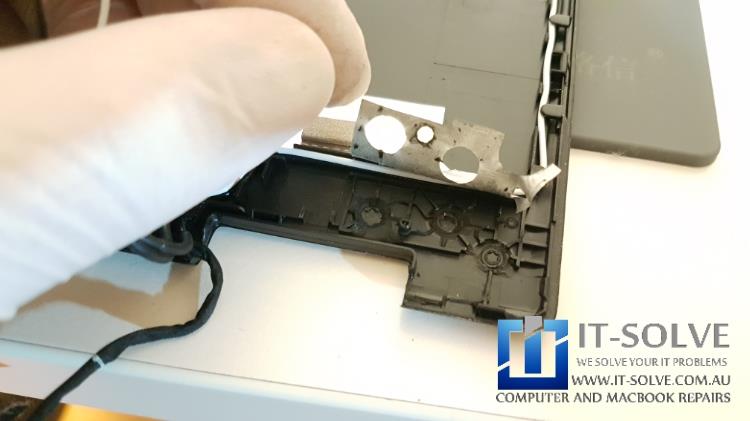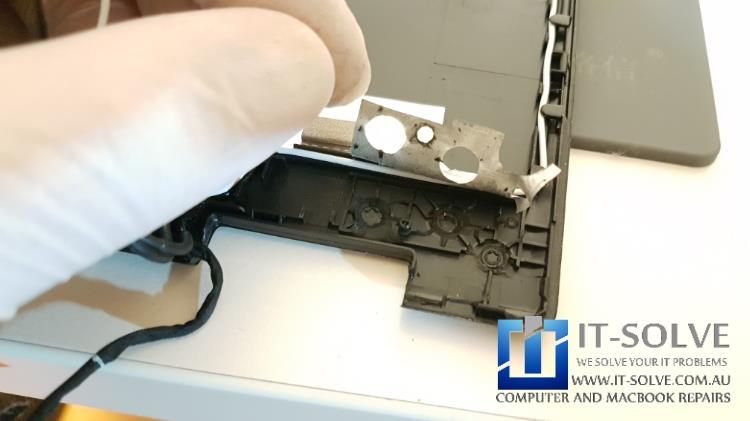 Due to the thickness of the screen, this is quite a difficult process. As there is not much space to work on, we cannot easily glue the area.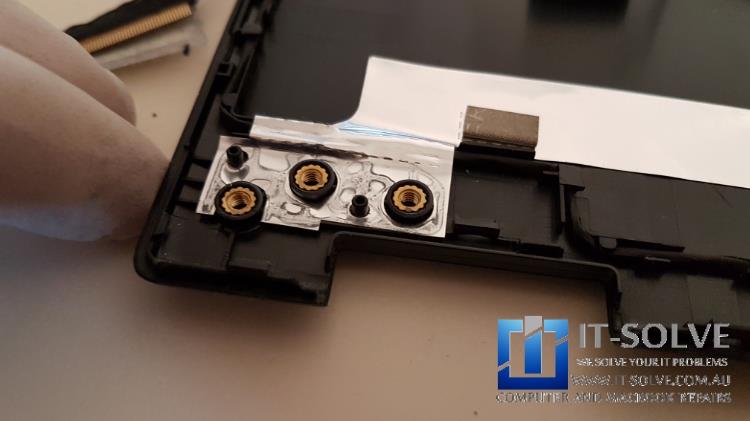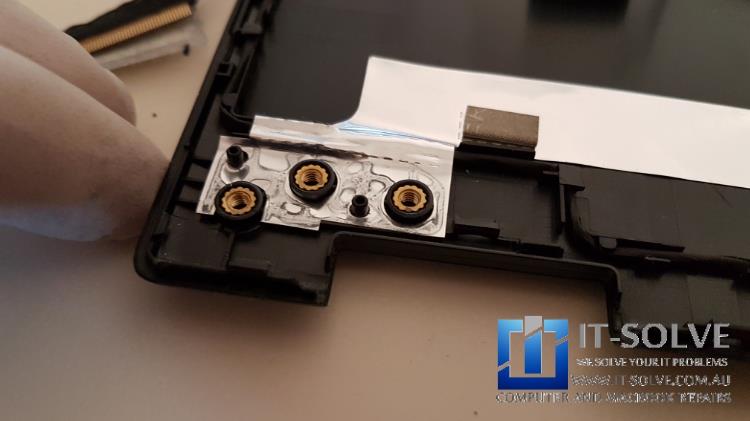 In comparison with the right hinge support, the left hinge support is completely intact.
Acer Broken Hinge Repair service we offer here in Adelaide includes a couple of simple steps:
Get a Quote for the repair before any work is done, even over the phone.
Free pick up from the client's location in Adelaide. Or alternatively, drop in for a quick check while you wait.
Confirming final cost and "Go" from the client.
Repairing and ensuring everything works as expected.
Returning repaired system back to the client. Or the client can pick it up from our workshop.
Gluing the area together with oiling and servicing the hinges did the trick. Hinges were not as tight as before and would not cause the back cover to wrap when the screen was open.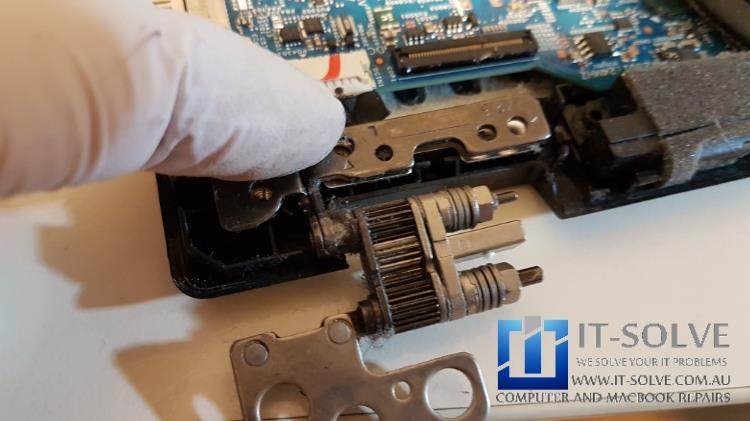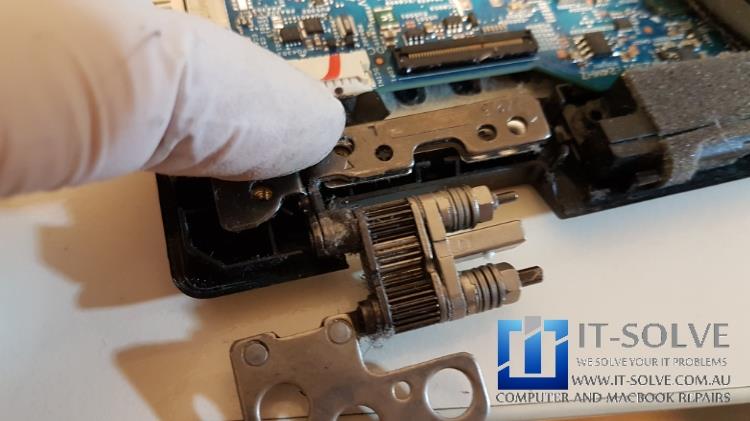 Some adjustments to the hinge nuts together with a good clean and oil was enough to make them work as expected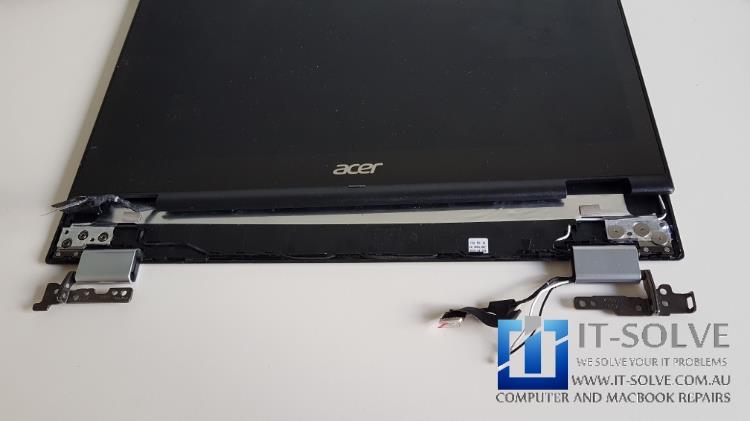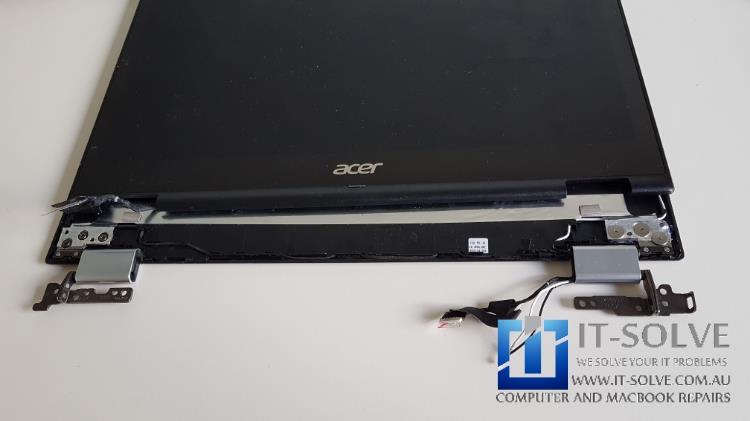 Ready to assemble, the screen frame fit perfectly and any cracked plastics were glued back together tightly.
Please note: This is not educational material. It is rather a showcase of the services we offer.
Therefore, it should be used as general guidance on what to expect of such repairs.
In case you have a similar device and need the repair, always rely on professionals. These are sensitive electronic devices, and small mistakes may cause irreversible electronic damage. Which may require whole part replacement for 2 or 3 times the cost.
Successful Acer laptop broken hinge repair
After a nice good clean, some oiling and lots of industrial glue the screen fitted perfectly. There were no more popping out or wrapping plastics due to tight hinges and broken support.
Do you need Acer Broken Hinge Repair in Adelaide? Check estimated cost here.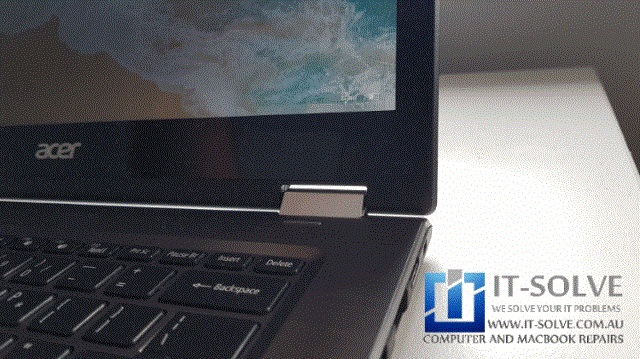 Do you need this Repair in Adelaide?
If your Computer or Laptop is causing trouble and need Laptop Repair Service in Adelaide, give us a call, and we will advise on the best scenario to get your device repaired.
Interstate? Why not Send IT for a Repair. Repairs take under three weeks, including forward and backward postage. Contact us to get an idea of cost and turnarounds.
We at IT-Solve, specialise in Laptop and electronics repairs. We will do our best to repair your Computer quickly without involving high costs and long waiting times in repair shops. Our average repair takes under a week!
Call us now on 0469317177 or drop us an inquiry via 

WhatsApp or 
Messenger
Our engineers will respond quickly to your query.
Repaired

, not Replaced!
We are committed to reducing e-waste in Australia. How we do it is by educating our customers on the repairability and longevity of their devices, as well as providing affordable Laptop Repairs here in Adelaide.
Although our best intentions and hard work, this is not an easy task. Customers must accept that cost of high-quality electronic repairs, is between a third and half of the price of a new device. However, with the current trend of planned obsolescence in electronic design, we see more and more Laptops having shorter lifespans. To tackle that, while we do our repairs we target common planned obsolescence engineering design mistakes to ensure we extend the life expectancy of the Laptops we repair. Check some of our Laptop Repair Cases to get an idea of the process.
That said, if we buy a new one or write it off via insurance, it does not guarantee that the new one will not meet the same fate as the older one pretty soon.
As matter of fact, quite often we see accidents reoccurring within less than 2-year gaps. If we can save 1000$ or even 500$ today by repairing our faulty Laptop is great. That's an extra half Laptop cost ready to be spent on another one when the time comes or our need for performance increases.
When that time comes is up to us to buy a new one or keep pushing the one we have, but delaying it by a year or three is always a good starting point and saves another abandoned Laptop from polluting our one and only Planet.