This Dell laptop was brought to us by a customer who was using it regularly on the field. And although it was used mainly for business work it also had fair graphic-intensive usage too, mainly for streaming and some video editing. It was clear that it needed a dell laptop repair.
The issue customer was experiencing was that Windows would not log in to the user account. Instead, it would sign the user out immediately after he logs in.
This sounded like software corruption. The question was what had caused it, was it a real corruption or perhaps there was an underlying hardware problem. Before we jumped to conclusions we wanted to run some hardware tests on it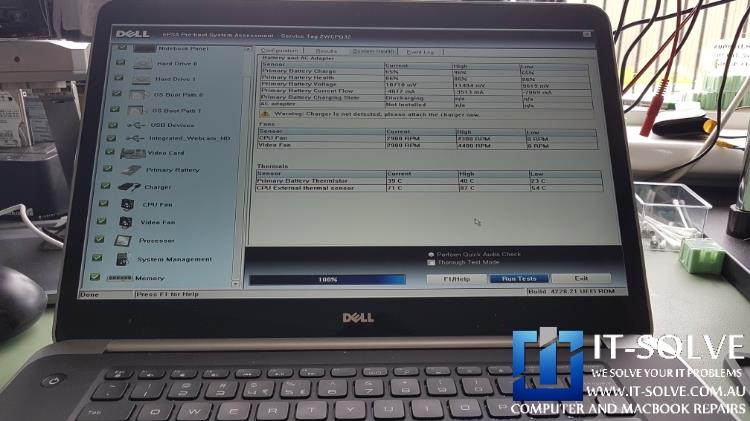 We have run hardware diagnostic and apart from the temperature being recorded at high levels on the graphic card sensors, everything seemed fine. We have noticed though that hard drive tests took 4 times longer than usual. This looked a bit odd, and we start digging into hard drive performance checks.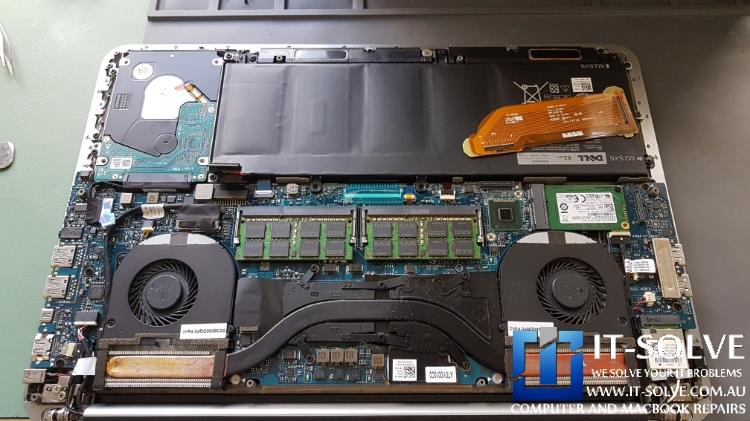 Looking from the inside, this was the first-generation laptop that was fitted with a 32GB cache SSD drive. When we separately tested the HDD we noticed its poor performance causing the whole Dell laptop to work slow and need repair.
Repair Process
Knowing that performance reduction on this Dell laptop working slow caused a worn out hard drive, we can offer options to the customer to get it back and working.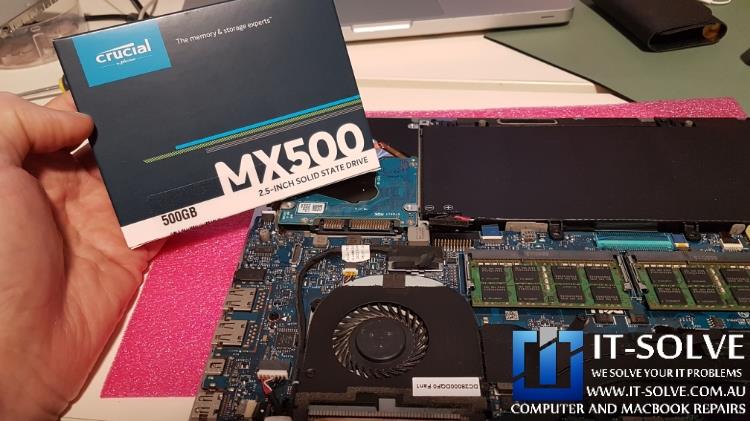 One of the options we offered him was to replace the internal HDD with an SSD drive. We all know the capabilities of the SSD drives and how snappy they turn laptops into.
Replacing the HDD with an SSD drive was a no-brainer. We went and installed a good quality SSD drive. The following step was to install Windows 10 on it.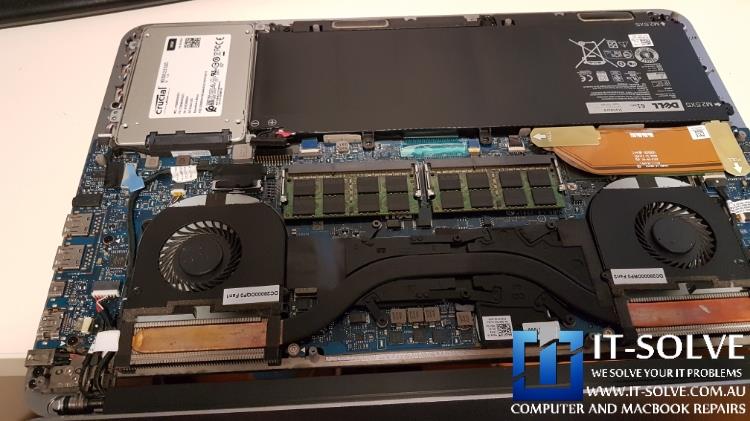 Dell Laptop Repairs we offer here in Adelaide include a couple of simple steps:
Get a Quote for the repair before any work is done, even over the phone.
Free pick up from the client's location in Adelaide. Or alternatively, drop in for a quick check while you wait.
Confirming final cost and "Go" from the client.
Repairing and ensuring everything works as expected.
Returning repaired system back to the client. Or the client can pick it up from our workshop.
The last step was to service the system as we have noticed one side of the cooling pipe discoloured as well as BIOS measured overheating by its temperature sensors.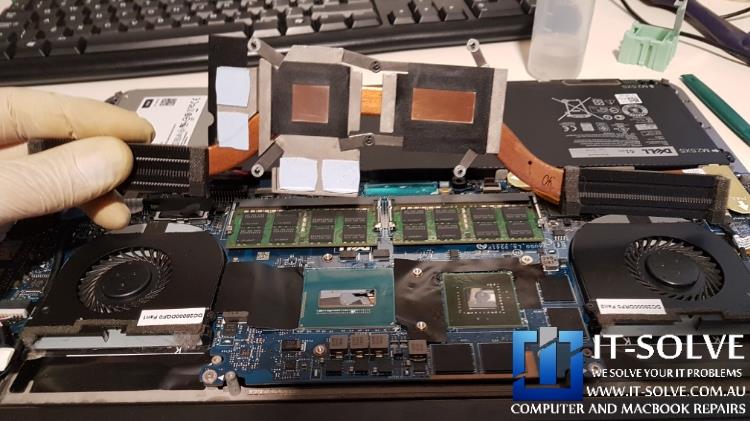 And indeed when we took the heatsink, we saw how dry the thermal paste was. No wonder the laptop was overheating over 100*C
The Result
Windows 10 installation took no more than 30 minutes. Due to the SSD drive performance, we could install it really fast.
Would you like to read other Laptop Upgrade cases? Check out some of our published repair cases.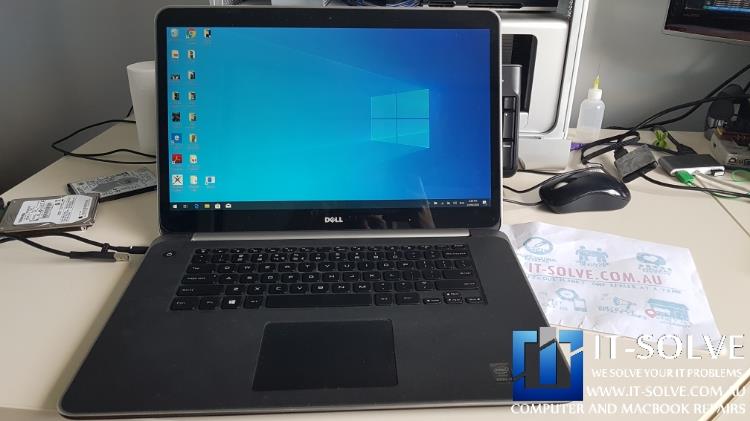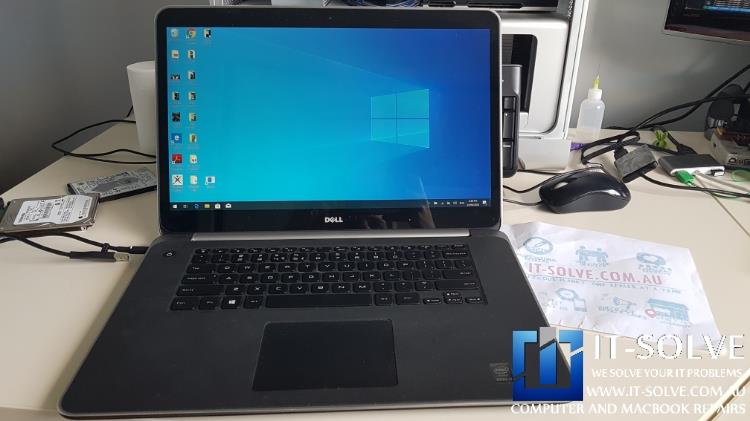 Do you need Dell Laptop Repair Service in Adelaide?
If you have Mac or iMac causing troubles and need a Mac repair service in Adelaide, give us a call and we will advise for the best scenario to get your laptop repaired.
We at IT-Solve, specialize in computer and electronics repairs. And we will do our best to repair your Computer quickly without involving high costs and long waiting times in repair shops.
Call us now on 0469317177 or drop us an inquiry through our contact form or support @ it-solve.com.au – Our engineers will respond quickly to your inquiry.