Recently we had this 13″ Macbook Pro 2011 which had a question mark folder on startup.
Although bit aged, 2011 Macbook Pro is still highly sought after model, which customers like to keep due to their reliability and sturdiness.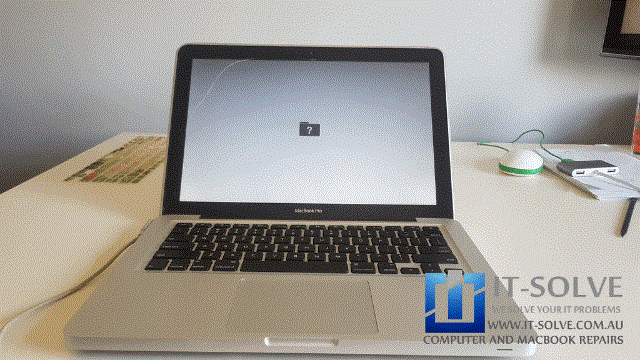 Blinking question mark folder usually means that the hard drive is not accessible by the system. It can be either failing hard drive or damaged hard drive cable on these models.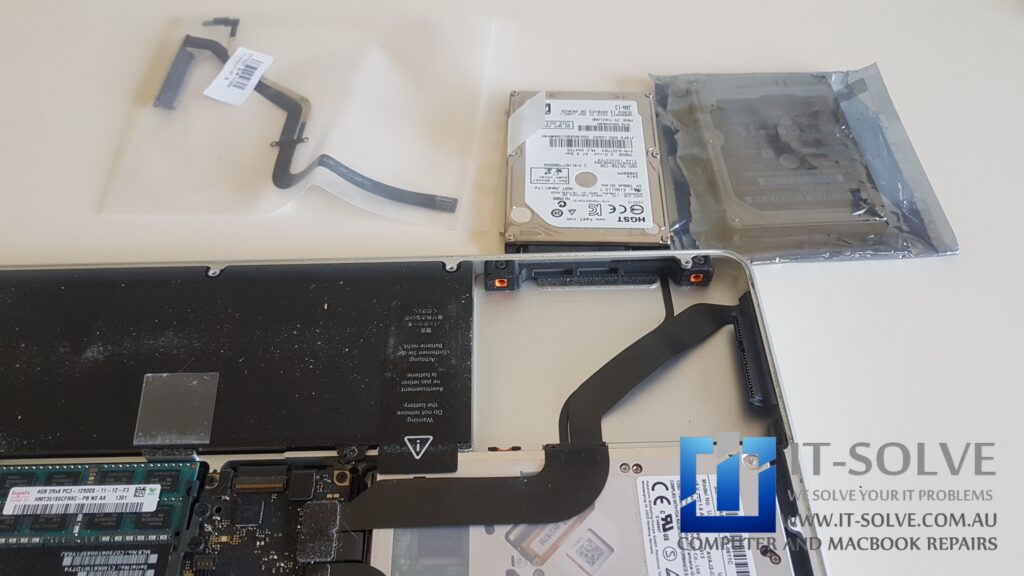 In rare cases like this one, we get a faulty ribbon cable damaging the hard drive due to inconsistent power which fails these Macbooks resulting in question mark folder.
Macbook Repair Service we offer here in Adelaide includes a couple of simple steps:
Get a Quote for the repair before any work is done, even over the phone.
Free pick up from the client's location in Adelaide. Or alternatively, drop in for a quick check while you wait.
Confirming final cost and "Go" from the client.
Repairing and ensuring everything works as expected.
Returning repaired system back to the client. Or the client can pick it up from our workshop.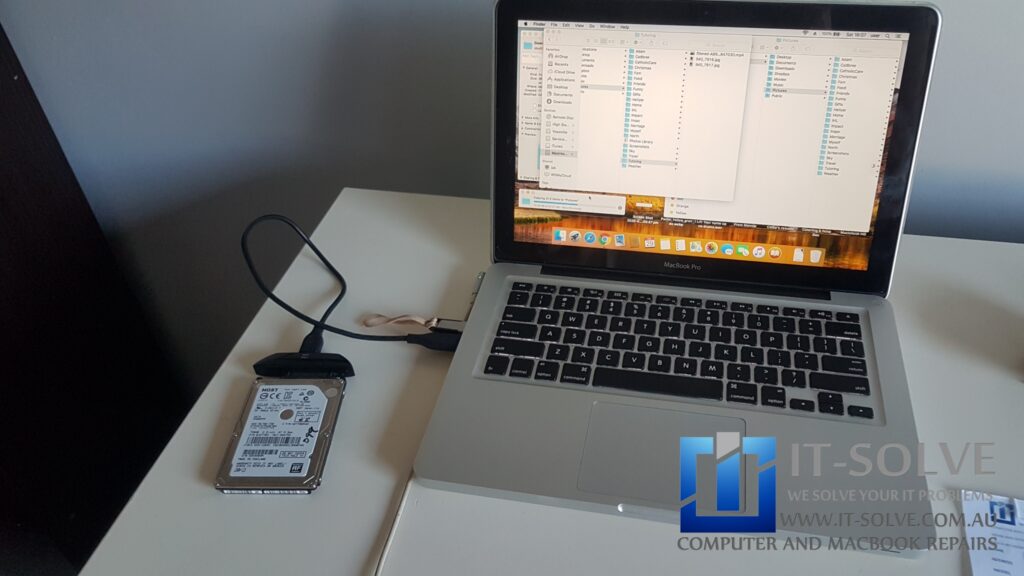 This repair was straight forward. After we have installed a new drive and cable, we have restored customers data.
Each service receives a free system service and antibacterial treatment to ensure it is spotless and disinfected!
Do you need Macbook Question Mark Folder Repair service in Adelaide?
If you have Laptop or MacBook causing troubles and need a Mac repair service in Adelaide, give us a call and we will advise for the best scenario to get your Lenovo repaired.
We at IT-Solve, specialize in computer and electronics repairs. And we will do our best to repair your Computer quickly without involving high costs and long waiting times in repair shops.
Call us now on 0469317177 or drop us an inquiry through our contact form or support @ it-solve.com.au – Our engineers will respond quickly to your inquiry.