Rarely we get Windows laptops for repair these days. Perhaps due to their low cost, most people prefer to move on and buy a new one. Which unfortunately is a big waste on the environment as well as cost-wise. Especially knowing that laptops under 1,500$, quality-wise are not great. They often come with the same issues over and over again just a year or two after purchase.
Do we care enough to look after our devices?
People often say that they are old and perhaps it's time for an "upgrade". Well, it all depends on what are we using our laptops for. If we are doing heavy mathematical calculations, then, by all means. We need to keep our hardware up-to-date to keep performance requirements high,
However, often we see consumer-grade laptops used mainly for internet browsing, light work and mainly entertainment. Any 10-year-old laptop can handle all these tasks with ease. It may be a bit roughed up from the outside, but hardware performance-wise, they are all capable.
No one wants to use 10-year-old phones/tablets on the mobile side of things – they are slow and have no functionalities as new ones have. In addition, phones have little space to squeeze powerful processors – especially considering the current trend to make phones as slimmer as possible. This is why devices get outdated quickly, but the question perhaps is. Do we want to apply the same mentality on laptops? Do we want to replace our laptops that cost 1000-2000$ every 2 years? Only because the plastics outside start breaking and a new one is a better option? Or because perhaps it's time for an update anyway? That's what the TV ads tell us, after all?
Honestly, repaired laptops last much longer than a brand new one. Particularly considering all these planned obsolescence implemented in the engineering and quality of components these days. Just skimming through our laptop repair cases shows how badly new laptops are designed, even in over 3K$ cost range laptops. It feels like they want us to keep replacing them every 2 years. That's 1000$ per year to own a laptop! Perhaps we will start
HP Envy x360 Repair Procedure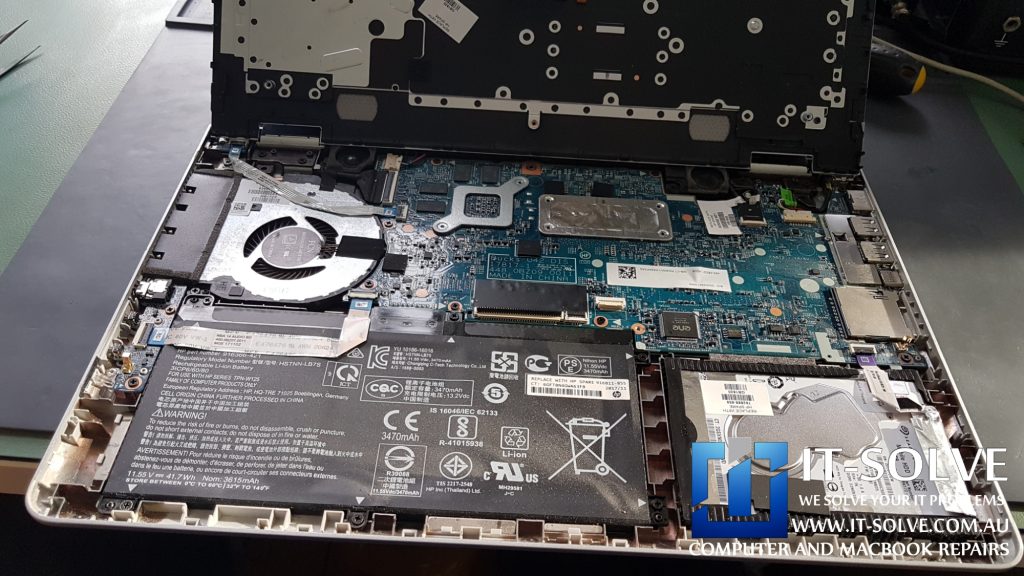 Taking apart the HP Envy is step one, then we go through the components and locate traces of a liquid damage residue on the boards and casing. This will help us to identify the spillage pattern and therefore locate damaged parts
Looking at the liquid residue on the top left corner, we can see that the HP Envy x360 not turning on the repair is required. And possible malfunctioning power-on board is the reason for the failure.
There was no other liquid damage anywhere else on the system. Most likely, the user had wet hands or had spilled liquid on the top left corner of the laptop.
We took the power button board out and immediately noticed the oxidation on the components. Slight oxidation on these lines may cause a short circuit, disrupting the signals to the keyboard controller responsible for turning on the laptops.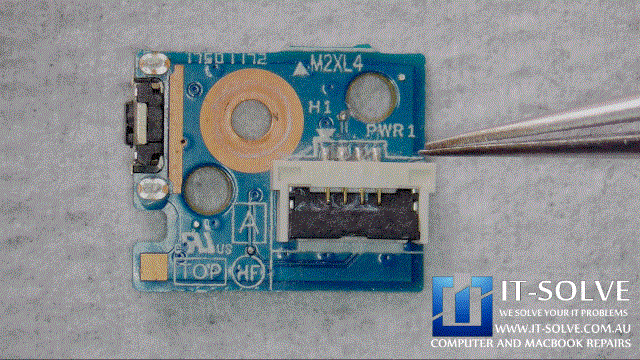 HP Envy x360 Repair Result
Luckily for the customer, the liquid damage on this HP Envy was not extensive at all. At the same time, this case is a clear example of how a little drop of liquid may create a residue on the electronics part. This leftover residue is causing laptops to fail after a while. It is completely contradictory to the widespread misleading information of letting dry laptops when they get spilled on.
With