Replacing Macbook Air with keys not typing properly
This Macbook Air arrived today with a keyboard mistyping and behaving erratically when typed.
We took off the bottom cover and apart from being a bit dusty, we have not noticed any liquid damage on it.
It was clear that this Macbook Air needed a keyboard replacement, but it was a mystery how some keys of this Macbook stop functioning without any visible liquid damage.
Keyboards on Macbooks are attached to the aluminum palmrest with caps and screws which are quite hard to remove, hence most of the repair shops including Apple replace the whole palmrest when the keyboard needs replacing. This increases the cost of the repair as well as contributes to the more e-waste generated and ending up in our environment.
We do stuff differently here, rather than replacing the whole palmrest assembly. We replace only the keyboard itself. We are not scared of doing a bit more extra work to reduce the cost to the customer as well as reduce the e-waste as our commitment to the planet.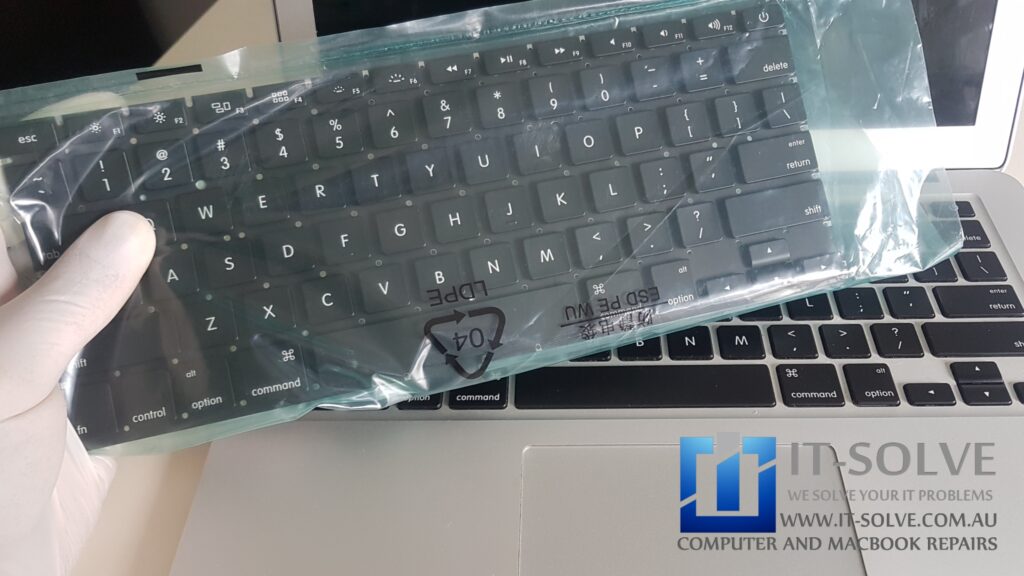 If you need Macbook Air Keyboard Replacement – pick up the phone and give us a call at 0469317177 to see how much it will cost you.
Check out our other keyboard replacement cases here
This is what to expect if you need Macbook Keyboard replacement in Adelaide
Quote for the repair before any work is done, even over the phone.
Free pick up from the client's location in Adelaide. Or alternatively, drop in for a quick check while you wait.
Confirming final cost and "Go" from the client.
Repairing and ensuring everything works as expected.
Returning repaired system back to the client. Or the client can pick it up from our workshop.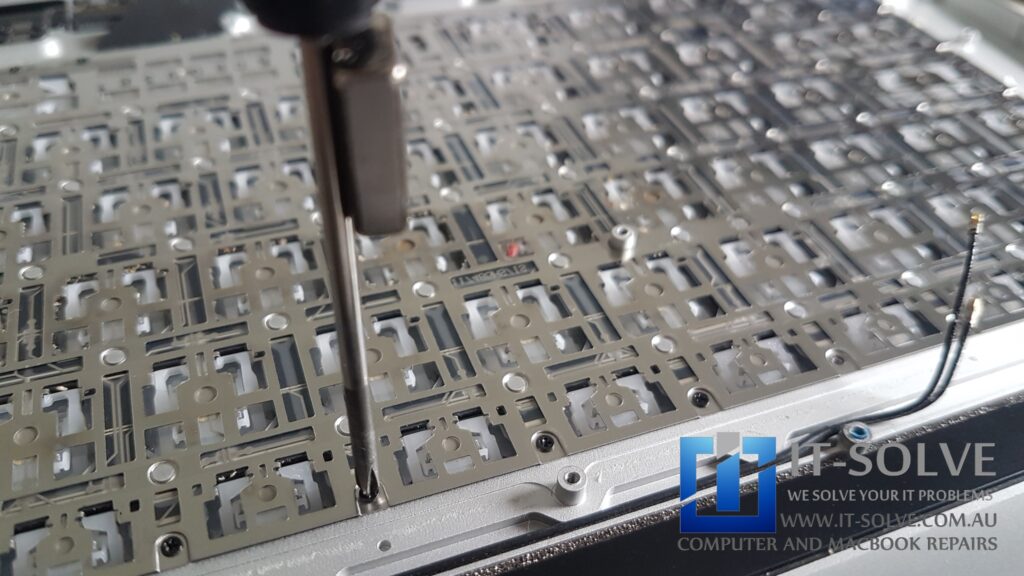 Keyboard has not come out easily, which was expected. These Macbooks are built sturdy and yanking the faulty keyboard is a bit of a task.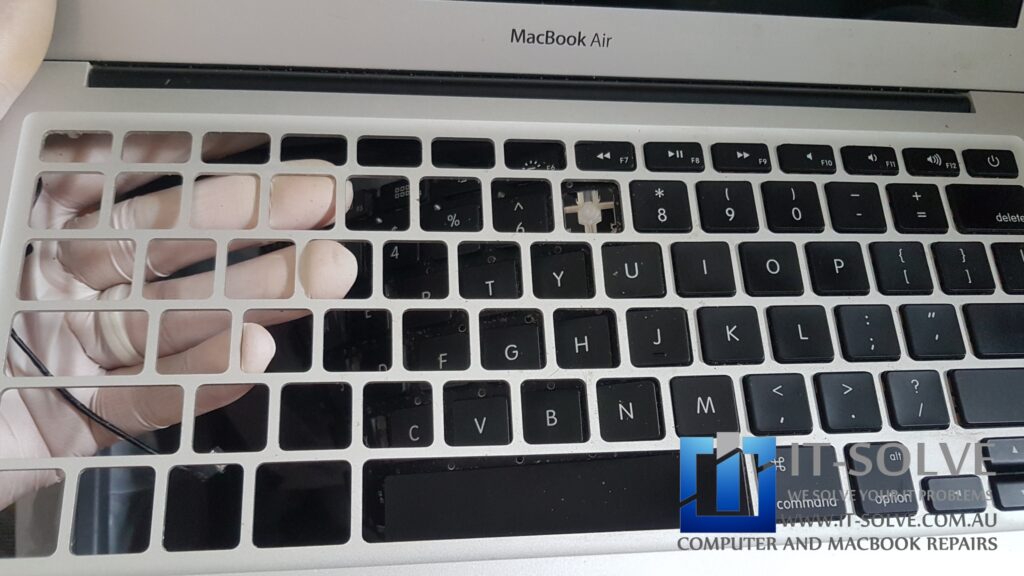 Once removed we have noticed where the issue lied. A small spot which probably caused by something like a drop of milk or other liquid spill on the keyboard.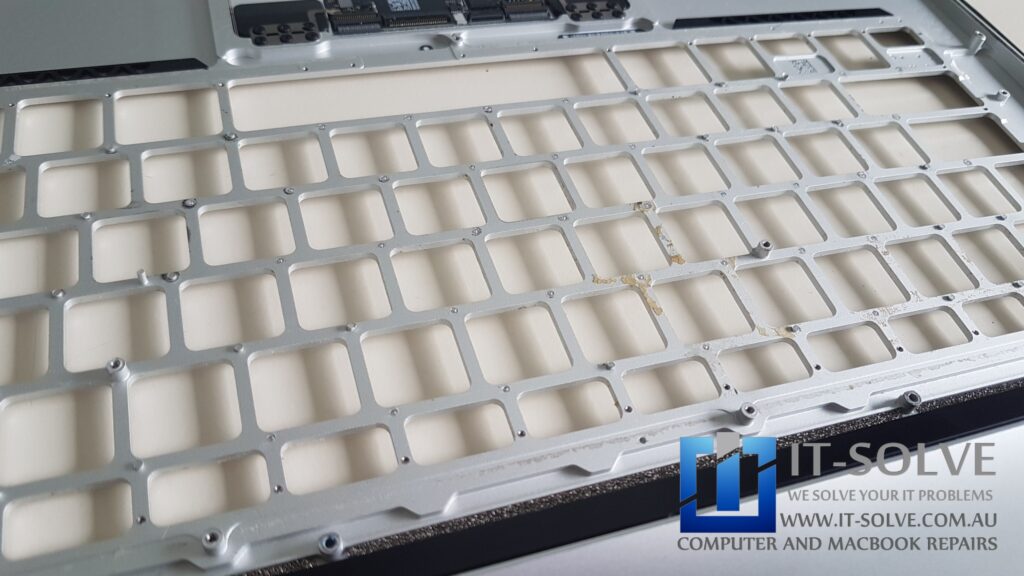 After cleaning the area and disinfecting the frame, we fitted a sparkling new keyboard.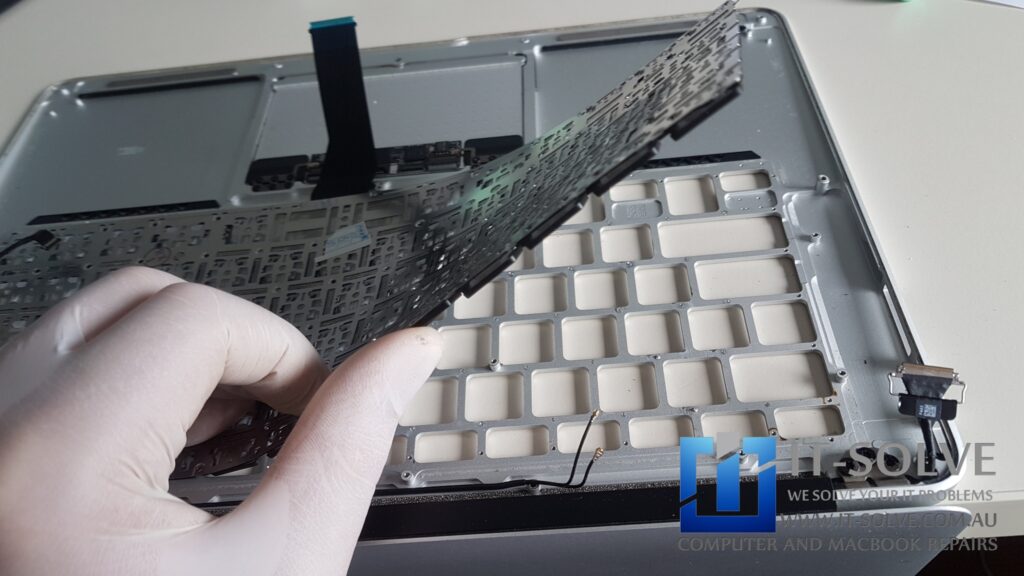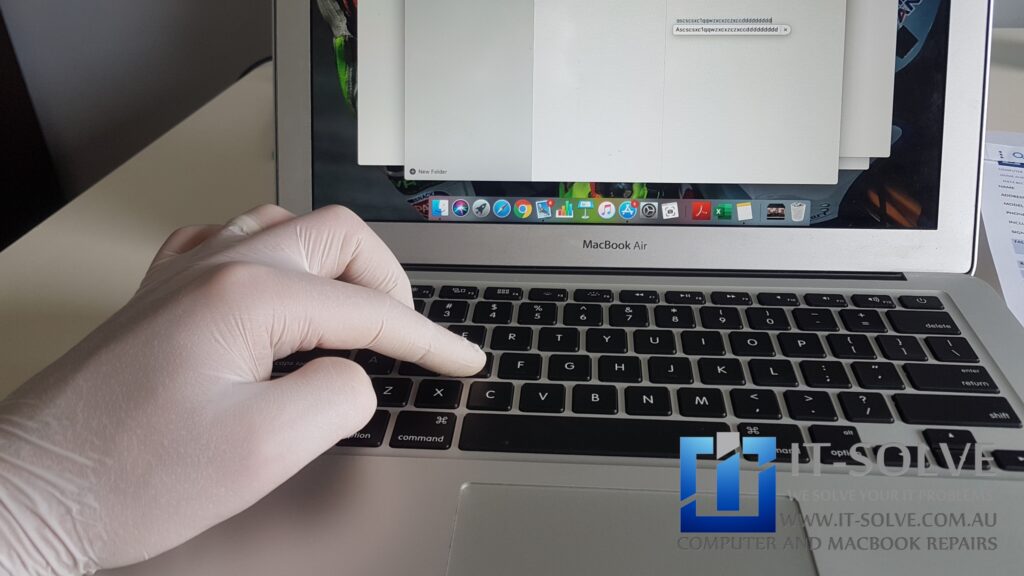 In case you have a Macbook which is not behaving as expected and need a repair always rely on professionals, These are expensive computers and small mistake may cause you a fortune. Apple electronics are extremely sensitive to ESD and any mishandling may result in damage logic board.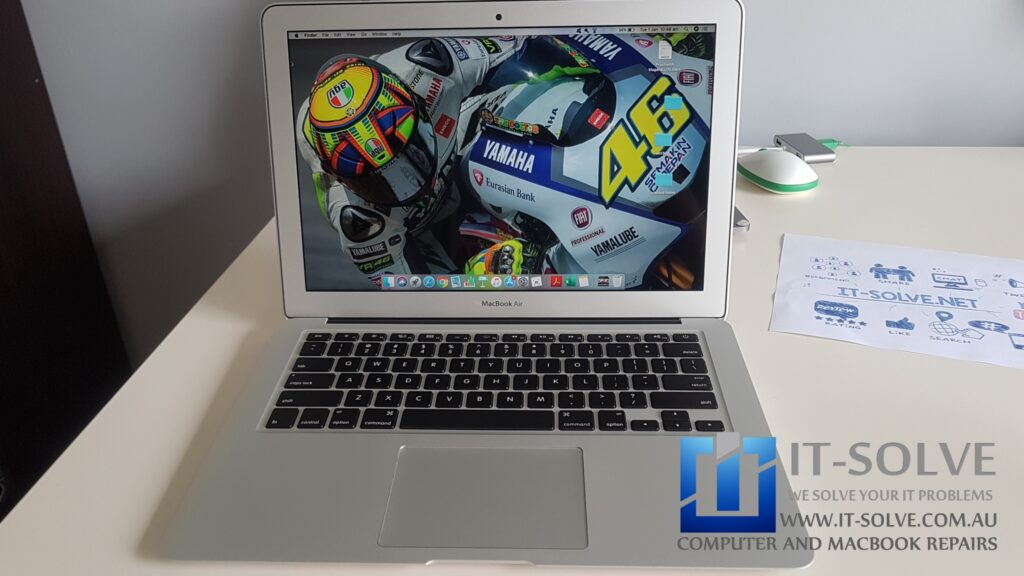 As you can see, the new keyboard fitted perfectly and we saved the customer at least 500$ by replacing only the keyboard, instead of the whole palmrest with a trackpad, etc. as he was quoted by other repair shops.
Please note: This is a showcase of our services, not a tutorial in any sense.  We wouldn't recommend following any of the steps of the article or video to repair your Device yourself! These are sensitive electronics and can get damaged unavoidably! You wouldn't want to be in a situation of your Apple Device worth a lot, being bricked.
Do you need a Macbook Repair service in Adelaide?
If you have iMac or MacBook causing troubles and need a Mac repair service in Adelaide, give us a call and we will advise for the best scenario to get your Mac repaired. We at IT-Solve, specialize in computer and electronics repairs. And will do our best to repair your Mac quickly without involving high cost or long queue in repair shops. Call us now on 0469317177 or drop us an enquiry through our contact form or support @ it-solve.com.au – Our engineers will respond quickly to your enquiry.