We get many "tutorials" these days on how to "Replace Macbook battery" on Youtube. However, we do not realise that today's laptops and MacBooks are not designed to be repaired. All Apple wants is customers to buy the new model every time something breaks or stops functioning. This is achieved by engineering Apple devices as complex as possible and abolishing modular design. This way, all functionality of the modules (wifi, sound, USB, etc.) is integrated within the main logic board, causing a damaged sound chip to disable the functionality of the whole Macbook.
Also, recently we start getting reports of Apple devices failing or completely stop functioning when a non-genuine part is installed or "unauthorized repair" is performed.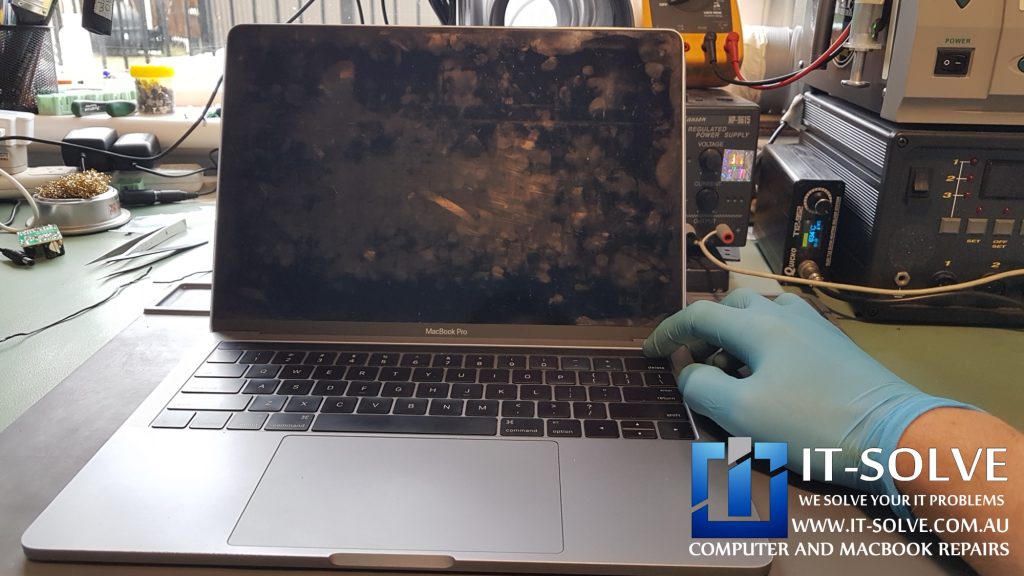 Exactly this happened to our customer recently. After watching hours of DIY YouTube videos, he decided to replace the battery by himself. However, he did not sourced a genuine battery, which we suspect caused internal short on the logic board.
Apple devices these days are equipped with anti-repair firmware code integrated within SMC or T2 security chips. And if they detect a part that is not "genuine" they may damage the board by disabling battery protection or charging protection on the battery.
Macbook Pro not turning on after battery replacement Repair Process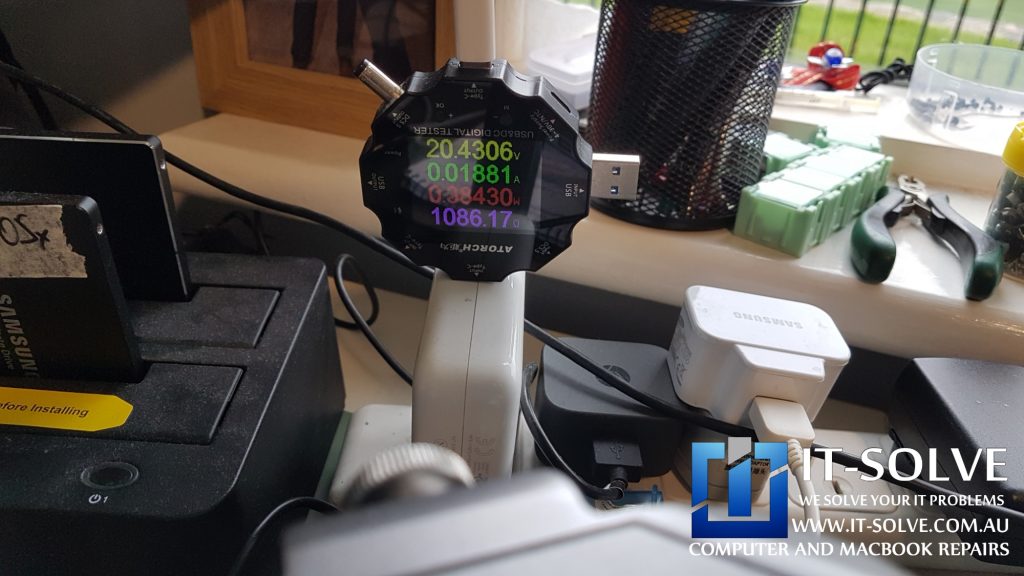 We could see that this Macbook Pro not turning on after battery replacement is engaging with the charger and allowing it to provide the required voltage. However, it is not draining any current, which shows that charging or power chips are not being engaged.
We knew that it is an electronic failure, and we need to perform Macbook Pro not turning on after battery replacement repair here in our Adelaide workshop. Hence we quoted the customer for a Macbook logic board repair.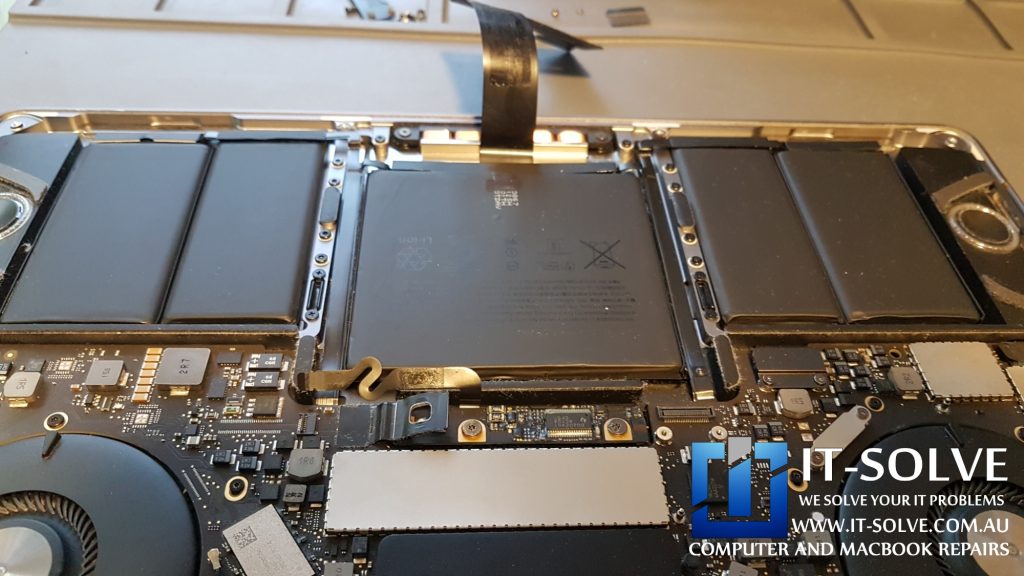 Expect the replaced battery, and there were no other visible damage or work done to the Macbook itself. So first, we had to bring the logic board back to life. Then we could replace the battery with a genuine one. Therefore we start with the logic board.
We have a sophisticated equipment workshop with high accuracy microscope, ultrasonic cleaning bath, reflow machine and tools for micro soldering to achieve high-quality logic boards repairs. With hundreds of components in stock, we quickly located and replaced the faulty resistors and capacitors in the area.
Repairing Logic Board of Macbook Pro not turning on after battery replacement
Locating the faulty busted MOSET took some time, but our trusty Fluke and Infrared Camera pointed us in the right direction. From there, it was up to the schematic to tell us what specifications the chip had so we can replace it.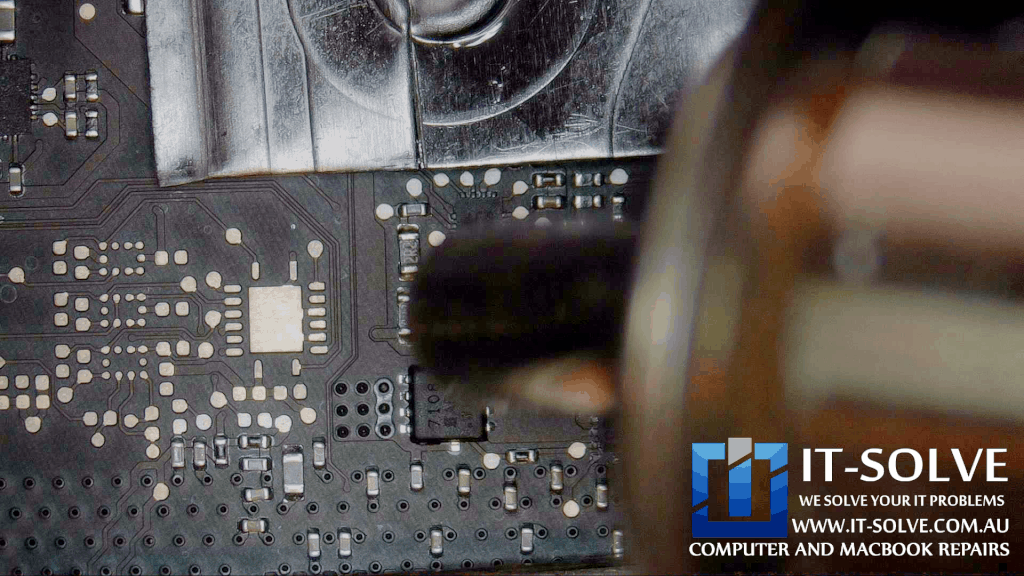 Locating and changing the MOSFET was a breeze, next we had to address the elephant in the room – the problematic battery.
We see lots of products on eBay and Aliexpress selling "Genuine" Apple parts. Unfortunately, these parts a replica of original Apple parts. In some cases, they are identical replica parts, but in most of the cases, Apple devices detect that they have been tricked and "self-destruct" per se. Somehow either the part is not performing as designed, or the system is shutting itself down.
Fitting genuine battery on this Macbook Pro after logic board repair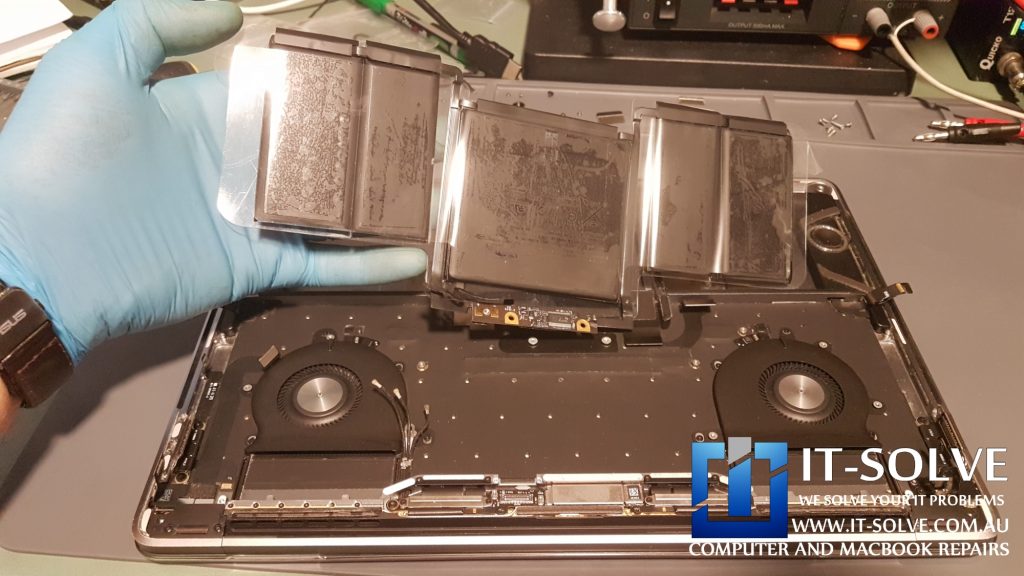 Successful Macbook Not Turning on Repair
The last step left was to replace the fake battery with a genuine Apple part. Once the old battery removed and the glue residue cleaned, we can glue the new battery in its place. We have done it thousands of times, some of the cases also documented in our Macbook Battery Replacement section.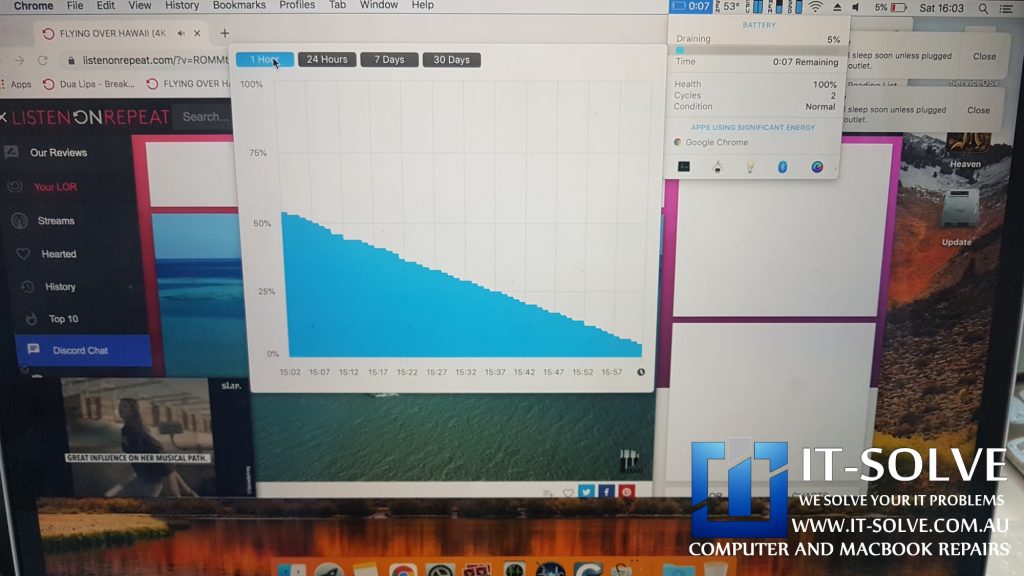 With a new battery installed and tested, we now can call the customer and let them collect their Macbook.
If your Macbook or iMac is causing trouble and need a Macbook Repair Service in Adelaide, give us a call, and we will advise for the best scenario to get your device repaired.
We at IT-Solve, specialise in computer and electronics repairs. And we will do our best to quickly repair your computer without involving high costs and long waiting times in repair shops.
Call us now on 0469317177 or drop us an inquiry via

WhatsApp or
Messenger – Our engineers will respond quickly to your question.