What do you do when all 4 charging ports on your MacBook are not operating anymore?
That was the question we have got from the owner of this 13″ MacbooK Pro with a Tocuhbar. It lost charging capabilities through its all 4 ports after being temperamental for awhile.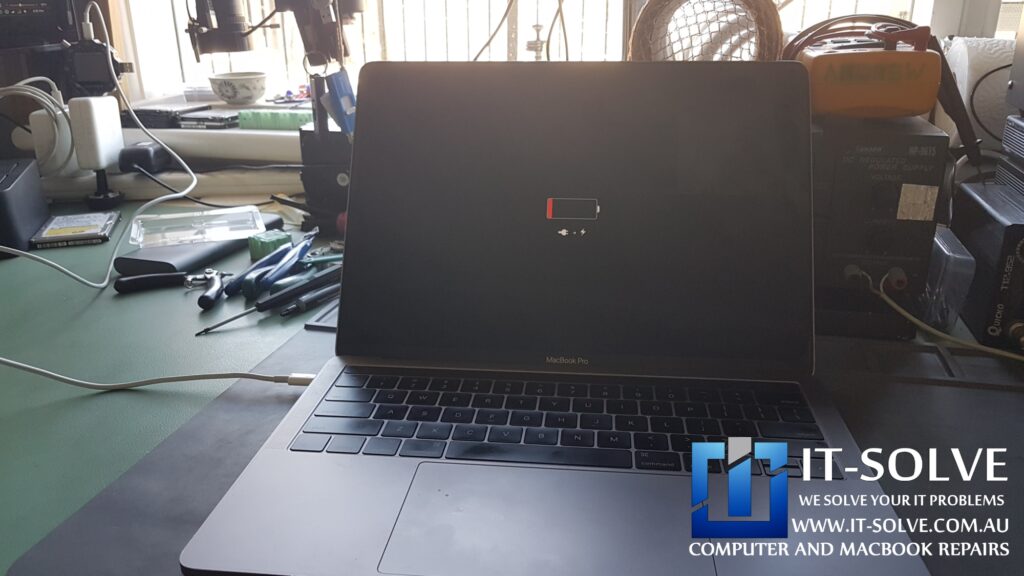 The first thing we did was to check if it pulls any current. We do not have those lovely green/orange lights on the chargers anymore. So we can't even see if anything is happening with the Macbook when it is not turning on. New generation Macbooks usually stays on a black screen with no signs of life if the battery is completely drained, or sometimes they may show a faint image of an empty battery icon on the screen. Depending on if it has enough power to response to a power button press.
It may be a bit hard to see on the top left corner of the picture. It should show 20V from the charger, but there is nothing to display. This tells us that there is no communication between the charger and the voltage controllers so they can turn on and start distributing the power within the Macbook
Macbook not charging Repair Process
We knew that it was bad communication between the charger and charging ports, most likely related to the charging ports themselves rather than charging curcuits.
A quick test was to test it with spare charging ports to ensure charging circuits are functioning well.
Quick test ensured that charging ports were not passing voltage correctly towards the internals of the Macbook.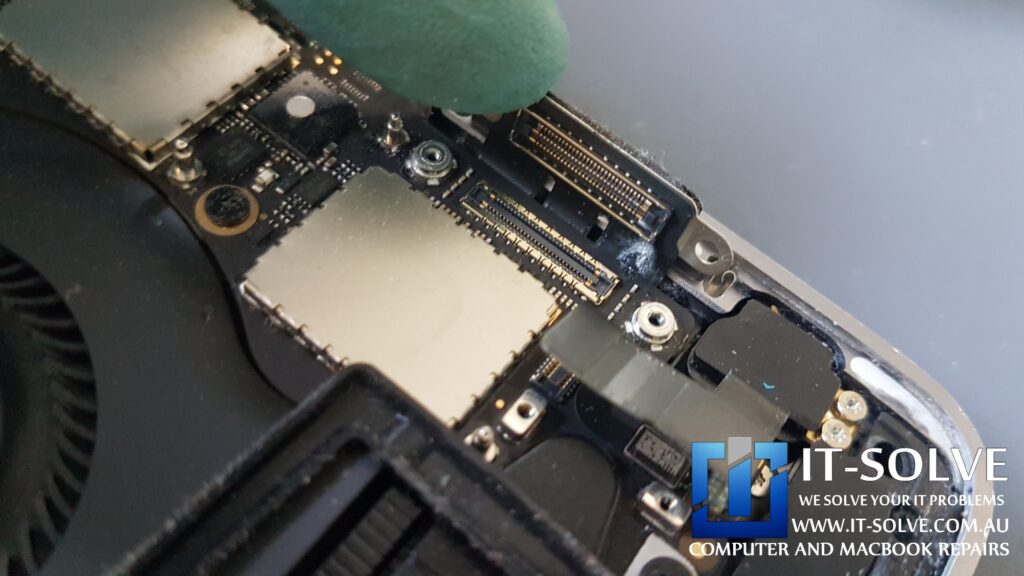 Under a microscope, it was clear that corrosion has damaged the charging ports. Unfortunately, the liquid leaked towards the ports causing quite of oxidation there.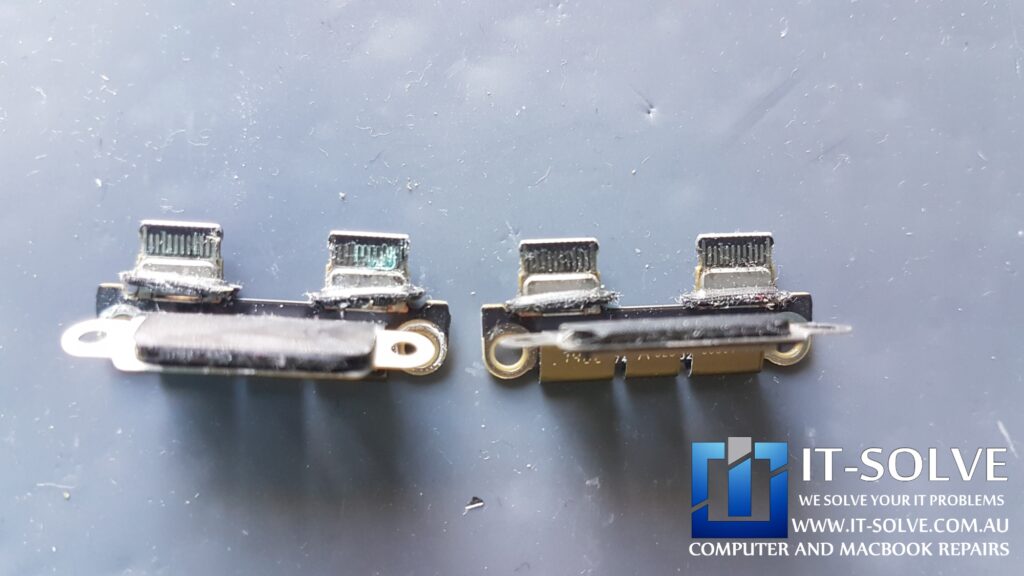 Macbook Repair we offer here in Adelaide includes a couple of simple steps:
Get a Quote for the repair before any work is done, even over the phone.
Free pick up from the client's location in Adelaide. Or alternatively, drop in for a quick check while you wait.
Confirming final cost and "Go" from the client.
Repairing and ensuring everything works as expected.
Returning repaired system back to the client. Or the client can pick it up from our workshop.
We have sophisticated equipment in our workshop with high accuracy microscope, ultrasonic cleaning bath, reflow machine and tools for micro soldering to achieve high-quality logic board repairs. With hundreds of components in stock, we can quickly locate and replace faulty chips, resistors, and capacitors in Macbooks.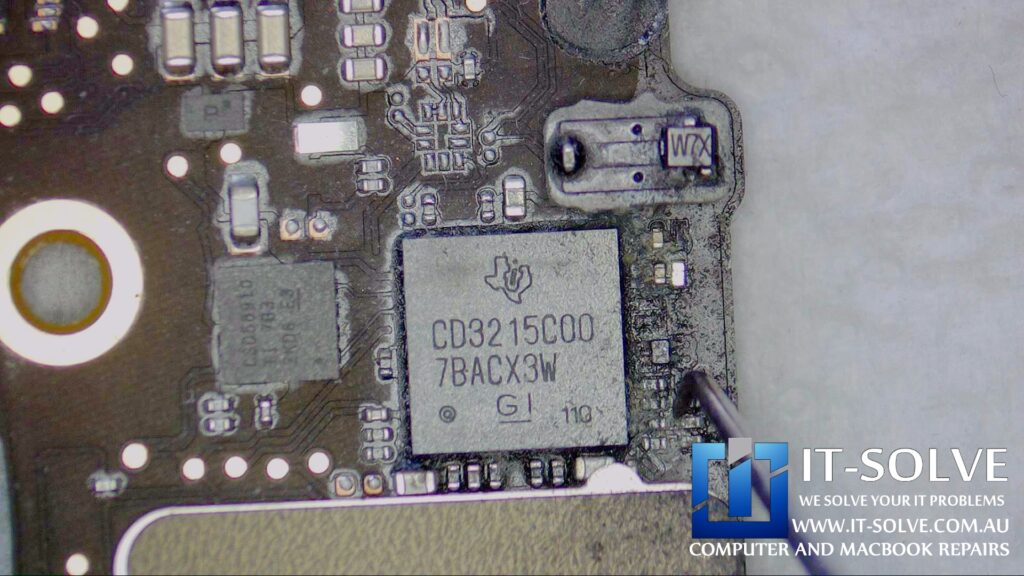 Charging port repair is just part of the picture. Clearly, this Macbook had water damage and if left untreated we would risk it completely corroding and shorting and damaging the internal circuits.
We had to clean the water damage residue form the Macbook charging circuit, prior to any work on the charging ports.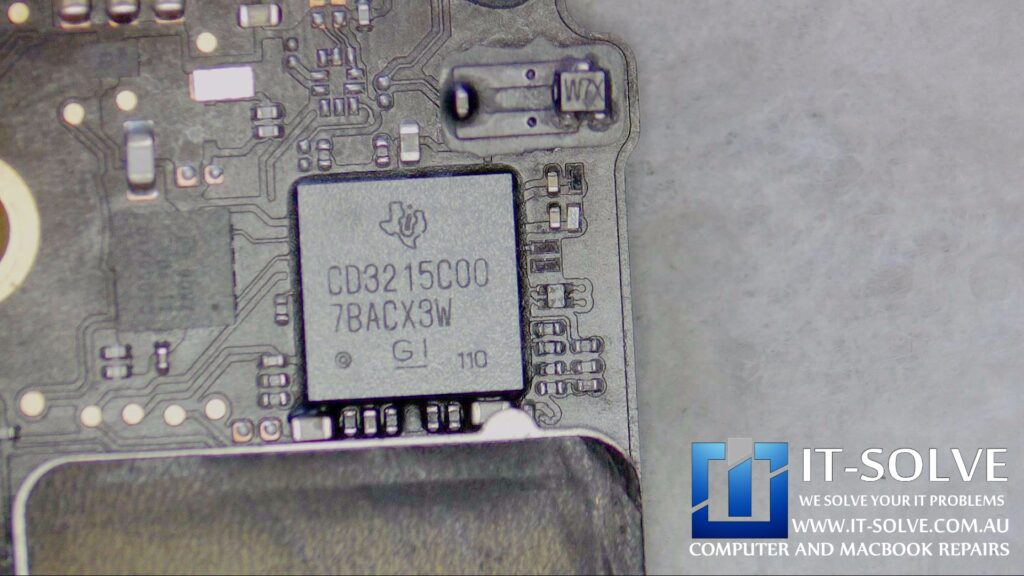 The Result
After successfully cleaning the logic board and replacing the charging ports, we have completely gained charging capabilities.
As seen on the top left corner of the picture, the charger now engage correctly with the Macbook and provides 20V 2Amp to charge the internal battery.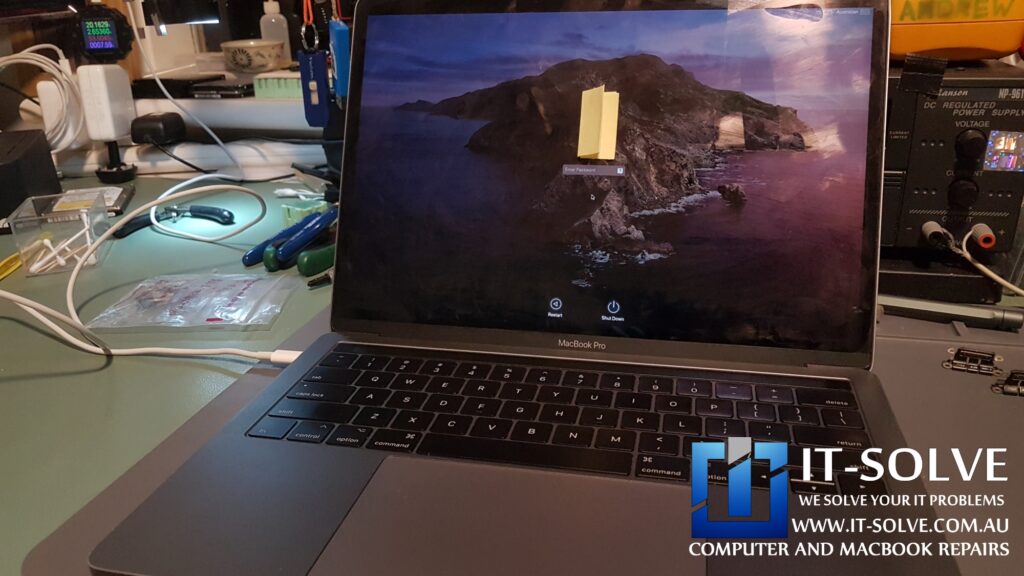 Would you like to read more about our Macbook not charging Repairs? Check out some of our published repair cases.
If your Macbook or iMac is causing trouble and need a Macbook Repair Service in Adelaide, give us a call, and we will advise for the best scenario to get your device repaired.
We at IT-Solve, specialise in computer and electronics repairs. And we will do our best to quickly repair your computer without involving high costs and long waiting times in repair shops.
Call us now on 0469317177 or drop us an inquiry via

WhatsApp or
Messenger – Our engineers will respond quickly to your question.