Another high profile A1707 Macbook Liquid Damage Repair case we have received this week was this 15 Macbook Retina 2018 model. It appeared to had a liquid spillage through the charging ports and kept working for a couple of days. Then suddenly one morning this Macbook refused to turn on and needed a repair.
The customer called us and we have arranged her to come around in our workshop in Adelaide for a diagnostic of her liquid damaged late 2018 Macbook Pro.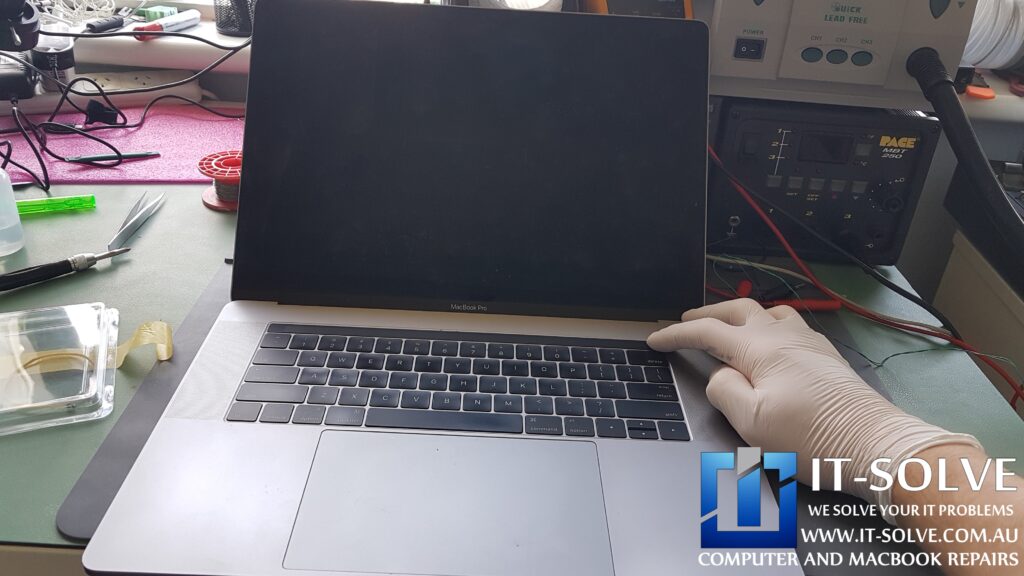 When the Macbook arrived it was not turning on anymore. We knew that water damage was extensive and must be shorting components inside.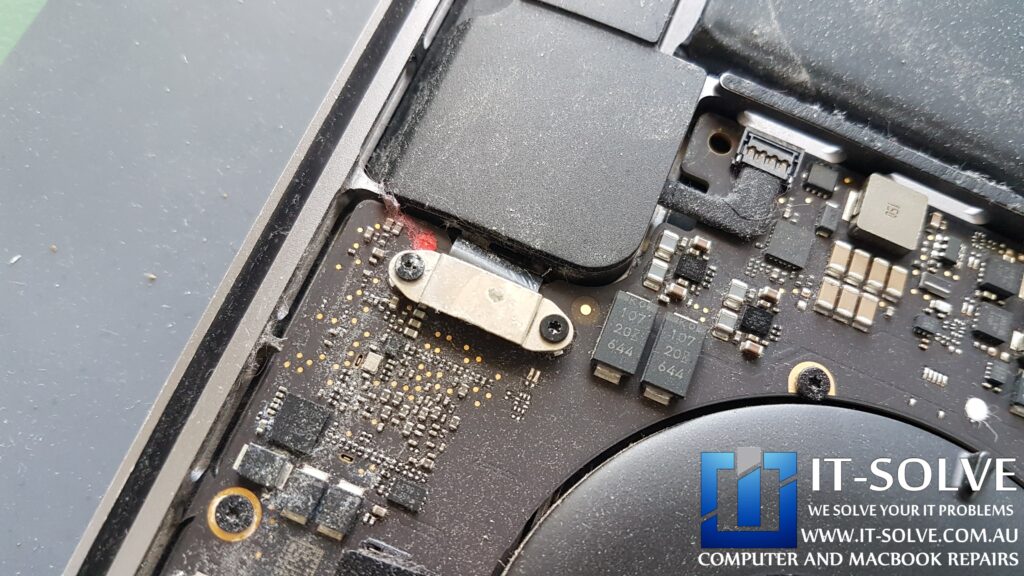 Taking it apart confirmed our suspicions of present short on the components inside. We can see on the above picture that liquid damage sensors on this A1707 Macbook turned red alerting for liquid damage.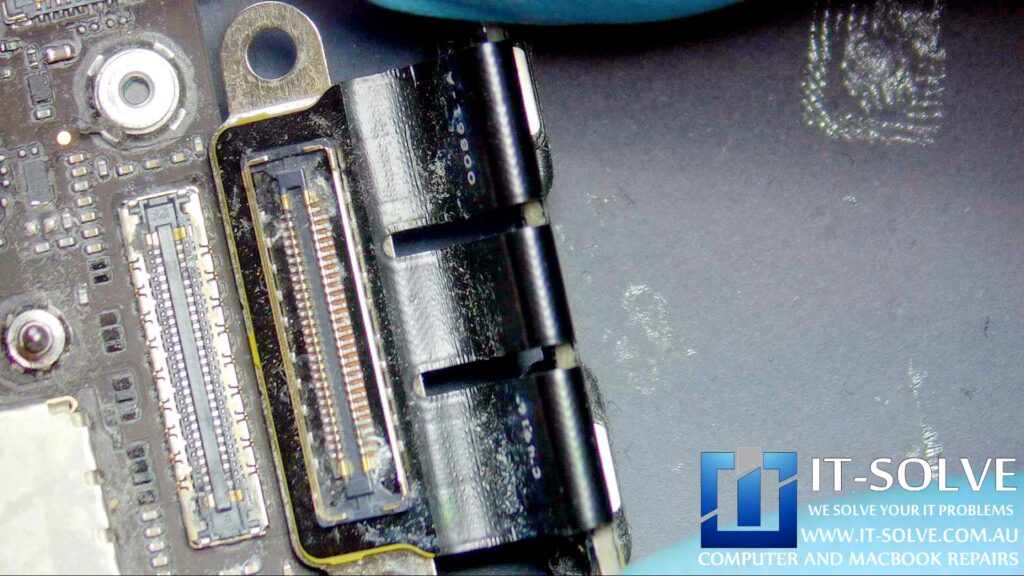 Under a microscope the damage was even more clearer. The charging port had a water leaked into and shorted power feed lines.
Repair Process
Firstly we had to carefully disassemble the A1707 Macbook which had liquid damage for a repair. Due to the liquid been there for a couple of days now, we had to be extra careful not to know off loose components on the board. Generally longer the corrosion stays on the board looser the components gets at the affected area.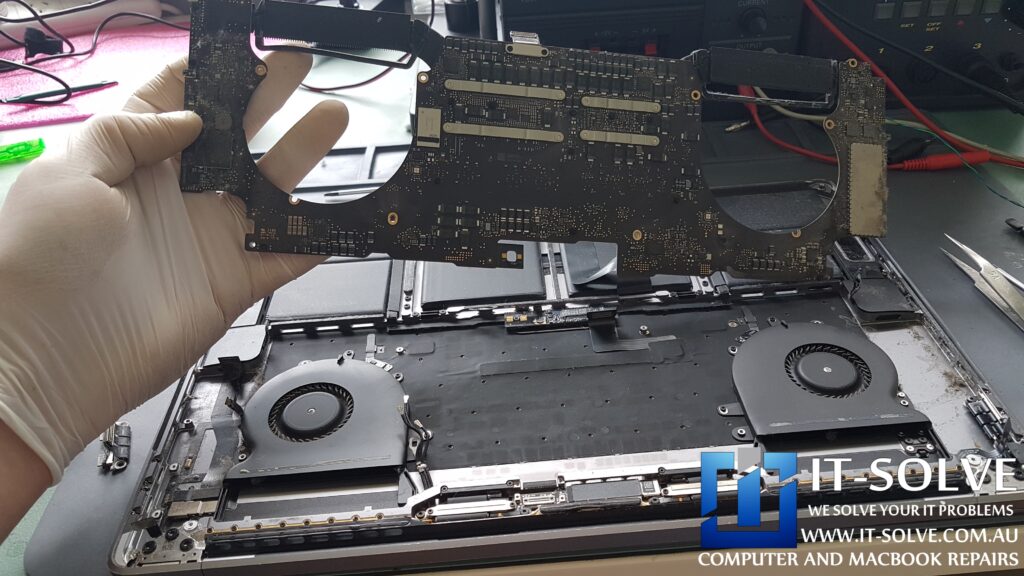 Secondly we needed to carefully examine and check which parts of the Macbook Logic Board had a liquid damage. We could run it through an ultrasonic cleaner straight away or use a brush and alcohol as many Macbook repair shops does.
But we want to ensure that we are not having a corroded or missing connection between components or a interrupted damaged trace. Which may be very hard to trace and locate later on.
That in mind we start measuring around in a hope to locate what has shorted and why this A1707 liquid damaged macbook came to us for a repair.
Going into Macbook Component Level Repairs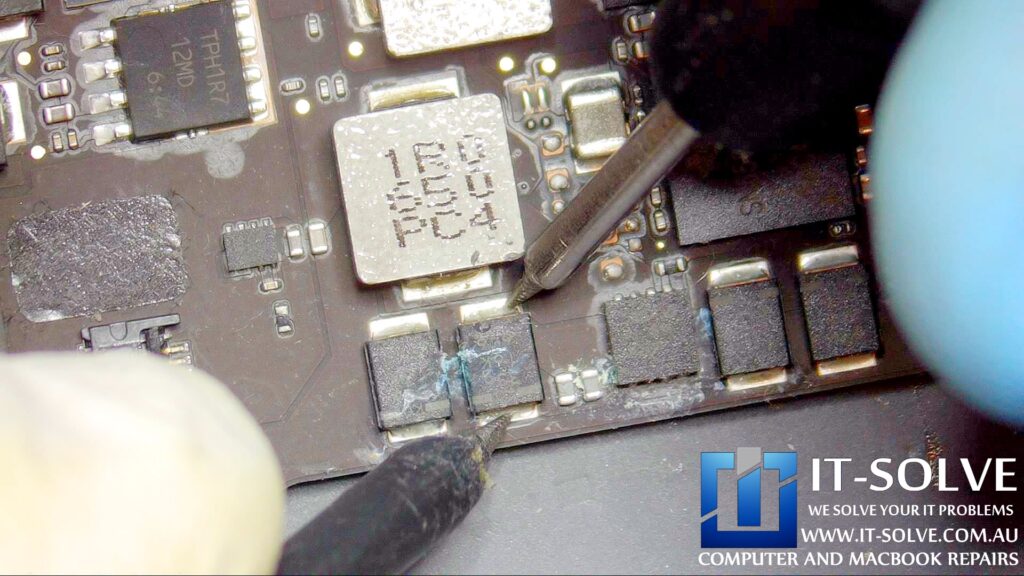 We have noticed lower resistance in this area of the Macbook, where the mosfet on the right is connected to a series of filtering capacitors.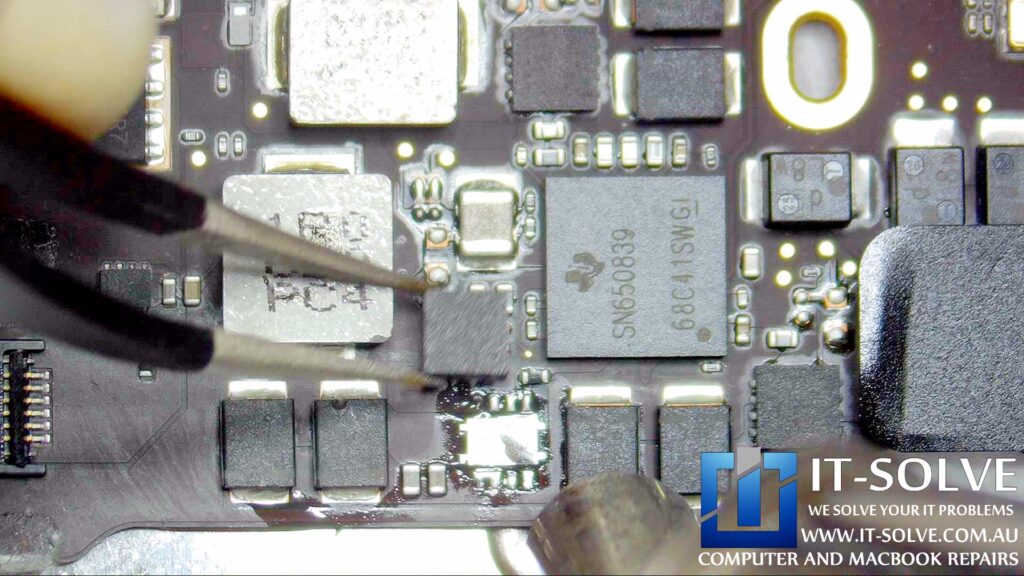 Macbook Liquid Damage Repair we offer here in Adelaide includes a couple of simple steps:
Get a Quote for the repair before any work is done, even over the phone.
Free pick up from the client's location in Adelaide. Or alternatively, drop in for a quick check while you wait.
Confirming final cost and "Go" from the client.
Repairing and ensuring everything works as expected.
Returning repaired system back to the client. Or the client can pick it up from our workshop.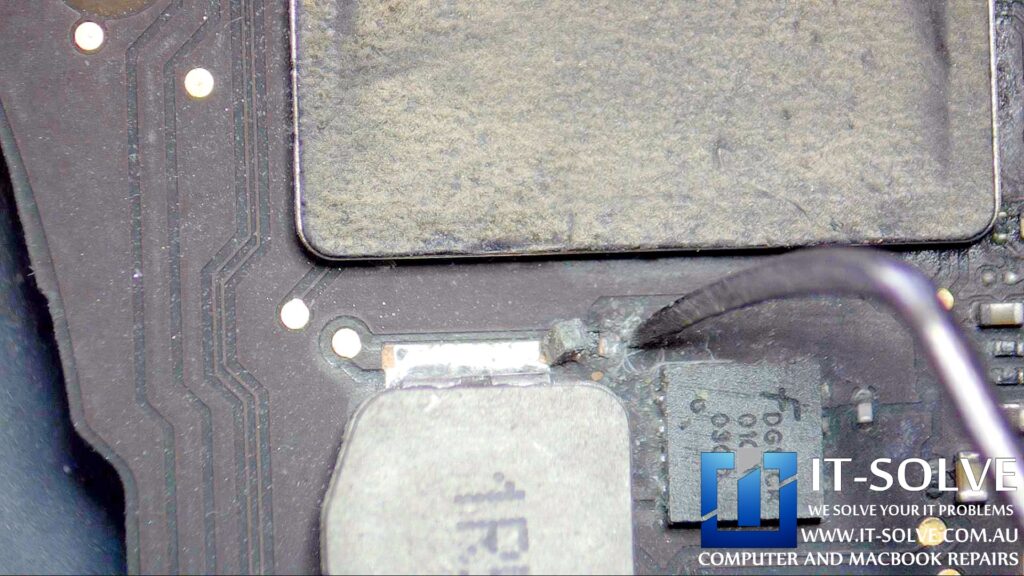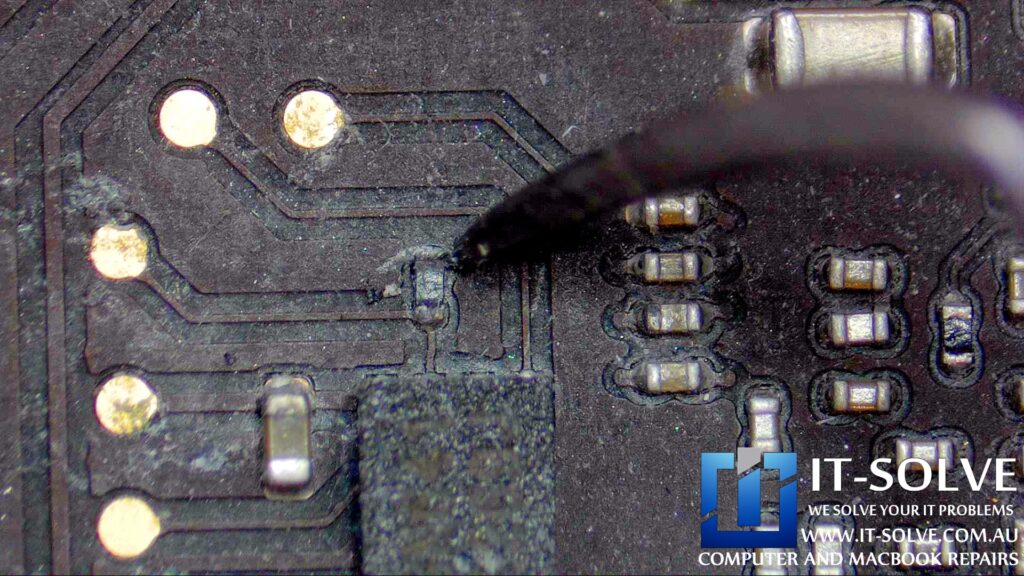 Another section which had a resistor losing connection was this pad. It is connected to multiple elements on the other side of the board. That said it does not seem to measure a correct value and we had to replace it and rebuild that connection pad underneath.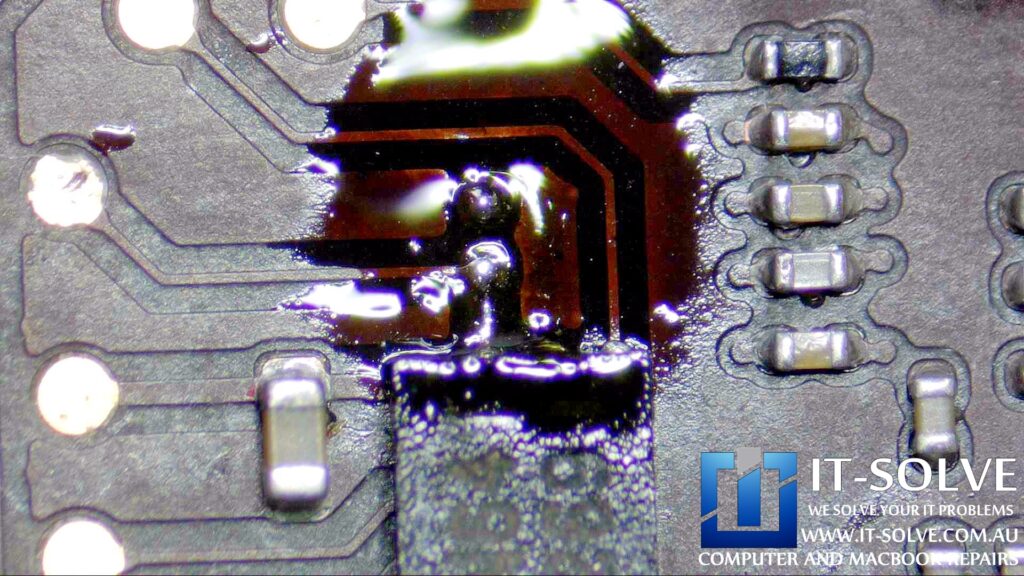 Once pads were restored we just had to resolder a new resistor on the place and we were ready to do a test run.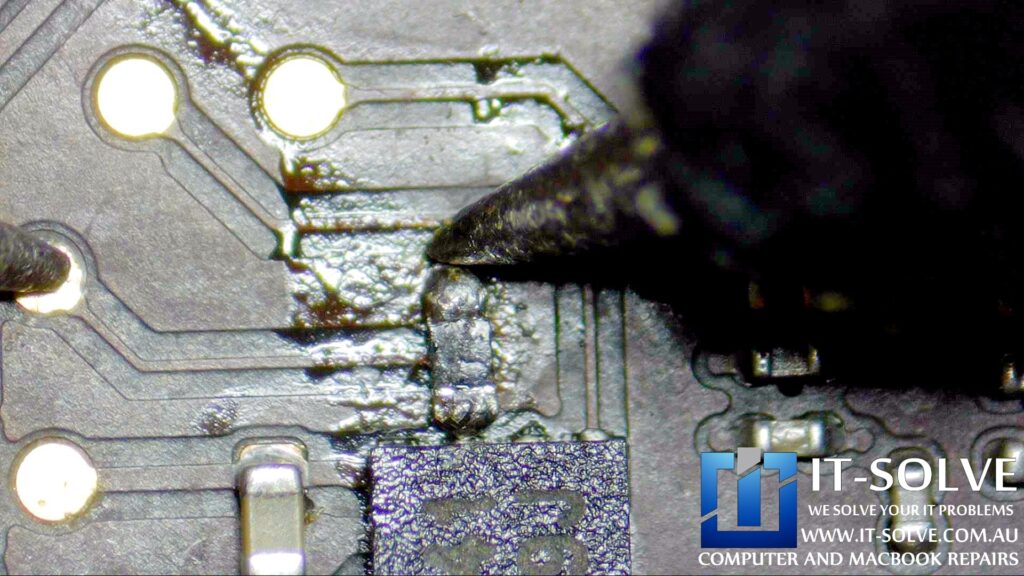 New resistor went in place and we have consistent measurement and connected line as it should be.
The Result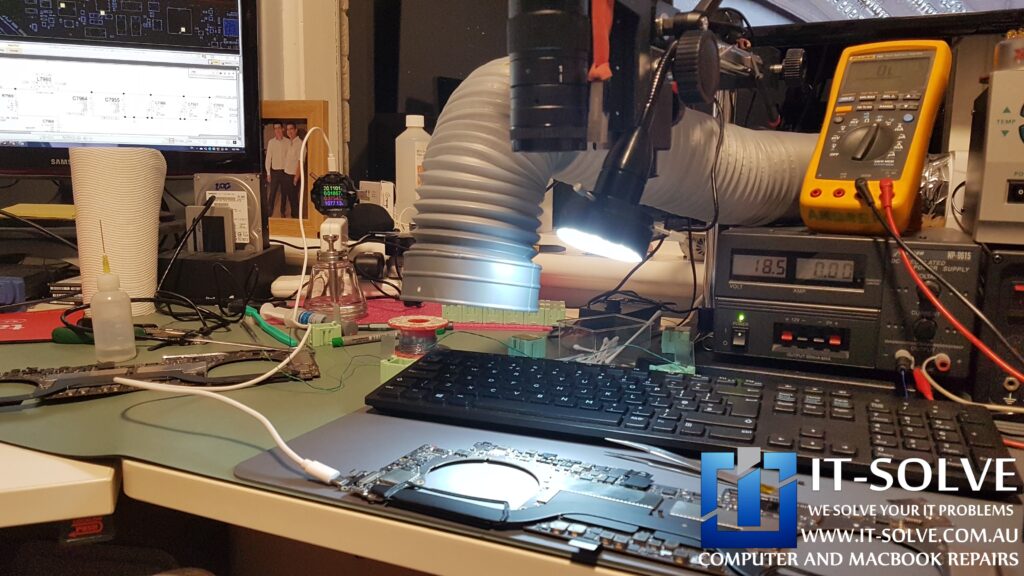 Quick Test Run and we had 20V and half amp pulled form the power supply. We knew we are ready, last step was to run it through the ultrasonic cleaner and assemble for testing
Would you like to read more about our Macbook Liquid Damage Repairs? Check out some of our published repair cases.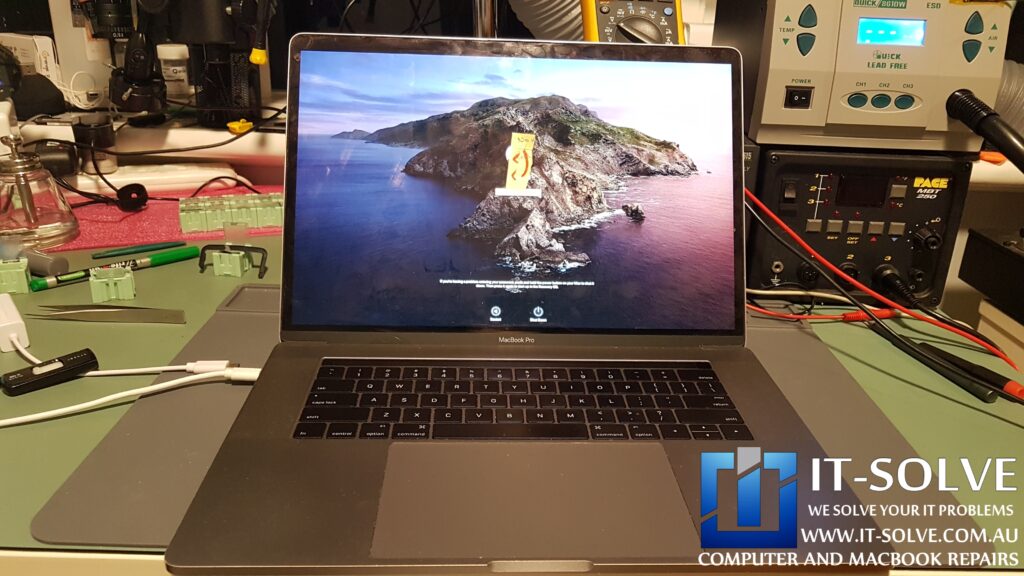 If you have Mac or iMac causing troubles and need a Mac repair service in Adelaide, give us a call and we will advise for the best scenario to get your computer repaired.
We at IT-Solve, specialize in computer and electronics repairs. And we will do our best to repair your Mac quickly without involving high costs and long queues in repair shops.
Call us now on 0469317177 or drop us an inquiry via

WhatsApp or
Messenger – Our engineers will respond quickly to your inquiry.